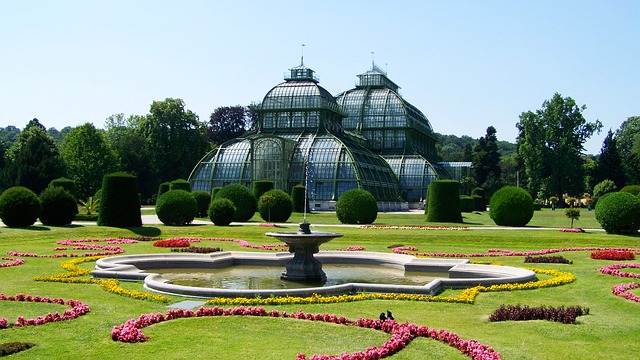 With more and more Americans looking at the benefits of life overseas, it is worth giving some thought to which destinations have the most to offer. Taking up residence in a city isn't the same as visiting on vacation or even for a work placement. You'll want to know how you can fit in there in the long term and what facilities there will be for your family. Based on those criteria, these are four of the world's best options for expats.
Vienna

Consistently ranked as one of the best cities to live in the world, the Austrian capital has a highly competitive rental market but patience pays off, and most apartments in the city are beautiful inside and out. It has excellent public transportation, and the city is full of small shops selling fresh food at great prices. In addition, there is a friendly culture of sitting outside bars to eat lunch. You will need to learn some German, but you'll find a receptive English-speaking expat community, versatile schooling options, and plenty of employment opportunities.
Hong Kong
This is a city full of people who have moved from elsewhere in the world, which means it is easy to network and make friends. English is widely spoken, the international schools in Hong Kong are first class, and you can find pretty much any kind of cuisine you desire. Although rents are high, it is easy to find accommodation, and the excellent public transportation system makes it easy to get around, no matter where you choose to stay. There are also lots of high-earning employment opportunities.
Auckland
Perhaps the world's most desirable English-speaking city, Auckland is located in beautiful surroundings and benefits from clean air and a diverse and friendly community. The New Zealand government maintains a list of occupations that locals are struggling to fill, and if you fit one of them, it is easy to get the necessary papers. Although house prices are fairly high, you can expect a lot of space. You'll find good schools, lots of great outdoor activities to join, and a thriving restaurant culture.
Zurich
As a vibrant, cosmopolitan city at the heart of Europe, Zurich is a place where it is easy to get by in English and where you'll find a friendly expat community. It enjoys a stunning location, it is very clean, and it is also quite safe. Although accommodation can be pricey, it's easy to find employment, wages are high and taxes are low. The trams are very efficient. Moreover, it's easy to hop on a train or plane and be in another European capital within a couple hours, which is why many international companies have headquarters there.
These great locations should give you an idea of the diversity of options available if you're looking to move abroad. Whether you're seeking permanent residence elsewhere or just the chance to broaden your perspectives and give your children a richer experience of life, it's easier to achieve than you might think. What are you waiting for?