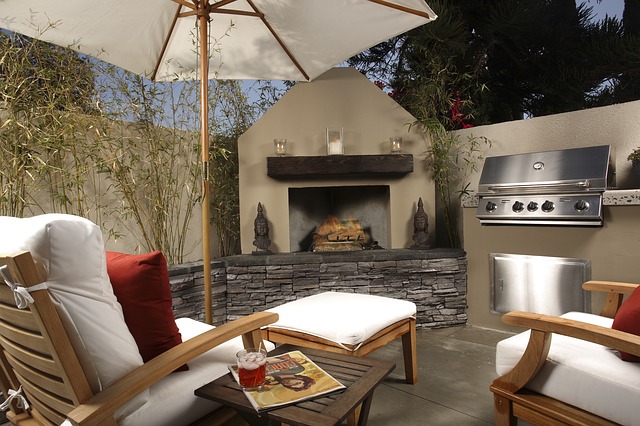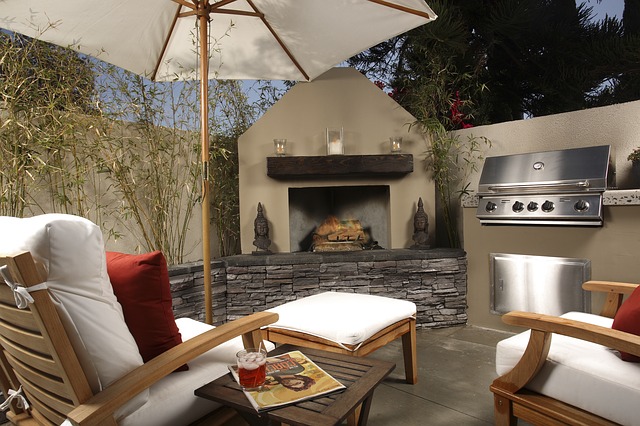 If you're ready to expand your entertainment space and its offerings, it may be that you're ready to expand to the exterior of your home. Whether you are pressed for space indoors or not, it can be great and exciting to have that outdoor entertainment area during the spring and summer months. This will allow you to enjoy the outdoors with friends and family, and host unforgettable gatherings.
Of course, designing that space can be a bit tricky, especially if you've never thought about an outdoor entertainment space. You obviously want your budget to stretch as far as possible, so with that said here are a few key areas you could efficiently spend your money on.
Plenty of Comfortable Seating
First things first, you need to offer plenty of comfortable seating. Depending on the space you have available, you may want to consider creating a dining space with a table and chairs, and then a separate "lounge" area with separate seating. To make the seating comfortable and inviting, you can customize the space with seat cushions, a lovely and strategically placed umbrella for shade, and throw blankets.
If you are having a hard time framing the different spaces, you can use things such as outdoor rugs to create the various spots or offer color schemes.
Include a Fire Feature
A fire pit or fireplace is a wonderful feature to include and can offer a gathering point for parties. This creates atmosphere, acts as a conversation piece and makes it comfortable on cooler evenings so that you can get more use out of your backyard in spring and fall. Of course, it can also be a fun way to enjoy smores and roasted marshmallows.
Interesting Lighting Features
We wouldn't dream of creating an entertainment space indoors without lighting, so why skip on the lighting when it comes to your outdoor space? Outdoor lighting can be a place where you can be creative and use it not just for illuminating the area that you're sitting in, but also as a feature piece.
You can use such things as garden lights, lights along pathways, candles on the table, and spotlights pointing up at bushes and trees that you want to highlight and showcase. By carefully revealing your garden, you can be unique and highlight your garden's best features.
Create an Outdoor Kitchen
A big part of entertaining is providing food and drinks to your guests, and an outdoor kitchen can certainly make this possible. You can look into ideas such as a built-in grill, portable wood fired pizza ovens, an outdoor fridge and sink, and a bar. By setting up an outdoor kitchen, you won't have to worry about running in and out of the house to grab items while trying to entertain and relax outdoors. Grilling can also be a healthy alternative to frying burgers, hot dogs, etc.
It's Time to Send Out the Invites
Once you've created the perfect outdoor area for entertaining, it is time to mark the perfect date in your calendar and send off those invites to your friends and family. Although renovating or building an outdoor patio or garden could become costly, making sure to utilize the space can surely be seen as an investment.