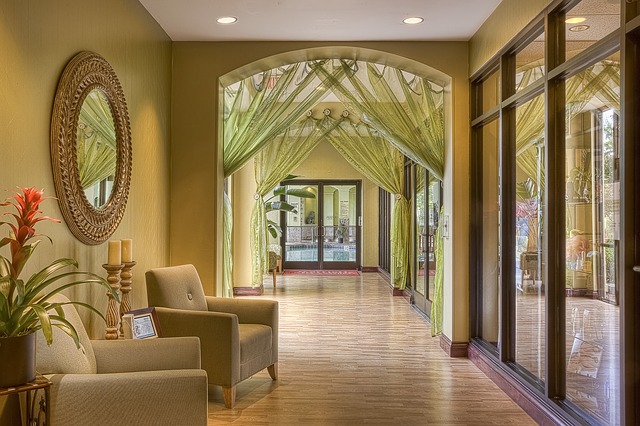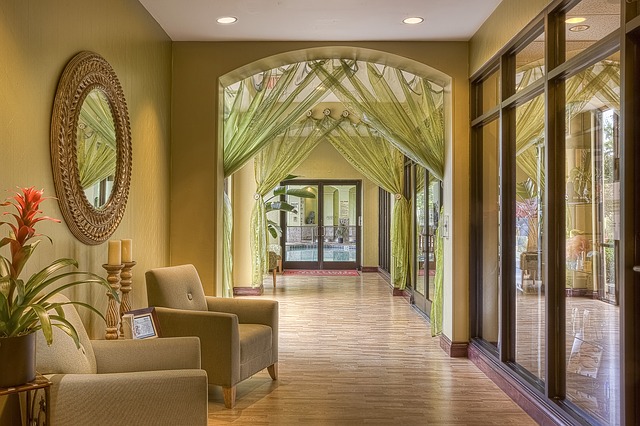 It's a familiar feeling; struggling to get over that creative stumbling block. It sits obstinately and stubbornly, between your creative brain's right hemisphere, and the currently vague ideas you have about your next masterpiece of creation; written, decorative, musical or otherwise.
Could it be the space surrounding you that's interrupting the creative flow? Remember, colors can influence our mood; so if it's your desire to start writing that book you've always dreamed of finally, then choose colors which can both inspire and calm– blues, greens and neutral shades. Orange is ideal for a playroom or home gym; but not for an artist's space. Black can be sophisticated but also depressing and oppressive.
Instead of using wall space for pictures, perhaps consider removable wall art such as birds, animals, trees and flowers. These subjects of nature induce a sense of calm and admiration, positive feelings to set you off on the right track towards creativity.
Perhaps your preference is for neutral wall colors or perhaps for brighter colors to lift your mood. Choices in interior coloring affect the feel of your interior living and working space. Colors can subliminally influence our feelings and subsequently our creativity. Some studies have shown that yellow is more likely to make a baby cry; what effect might it have on you? Blue is often used in offices for its ability to promote calmness and serenity. Red may help raise confidence levels and encourage boldness in creativity. Green, at the centre of the color spectrum, is a balanced color less likely to interrupt concentration levels.
It's so important to create a space for yourself that does not feel cluttered.
An interior free from clutter, with color choices to suit your moods, will instantly add a sense of calm to the home environment, making it a place where it is both easier to relax, and for creativity to flow freely.
The less clutter there is, the more space is created. Use the space for beautiful interior design pieces such as an ornament of your favorite animal, perhaps even a cold cast bronze of a historical figure who inspires you. A large vase filled with fresh, sweet smelling lilies makes a bold statement as well as creating an aromatic delight. The sweet smell may well motivate that artist within, evoking a sense of sultry summer even in midwinter.
A room doesn't necessarily have to be large to create a spacious impression; the right color and design choices can make space feel and appear more spacious in an instant.
A simple guide to follow lies in ensuring paint colors are chosen in the lightest shades. A light colored gloss on wooden picture rails and skirting boards reflects light. Ditch the Artex or dark colors on the ceiling. Smooth white ceilings immediately add an impression of greater room height.
Wallpapers with bold colors or patterns may look appealing in design magazines, but they won't do much to create a greater sense of light and space in a room. In contrast, plain light colored walls act as a design palette; allowing you to make bold design choices with in the room – colorful and bright wall art or statement throws and
An obvious choice to create light within a room is to add mirrors, reflecting available light all around the space. Rectangular vertical shaped mirrors also add to a greater sense of height; the eye can be drawn higher rather than wider. Apply the same principle to furniture in your living space; choose tall and narrow units for shelving.
Even if your windows aren't large or ideally positioned, you can still maximize the natural light coming in by freeing windowsills from houseplants and clutter; do you need all those candle holders or picture frames? You might consider blinds or shutters instead of curtains, again, to maximize space and light. Vertical blinds can add style and color. DIY shutters combine style and color and add security. Choose from bold colors or wooden blinds to complement the colors in the living space. DIY fitting makes shutter blinds an affordable choice. Videos to help you measure and fit are readily available online, together with practical advice. Blinds give you much better control over the amount of light flowing into the room.
Flooring should be in neutral pale shades of carpet, or, if laying wood, tile or laminate flooring, choose the widest boards or largest tiles. Too many lines and stripes make your room seem narrower.