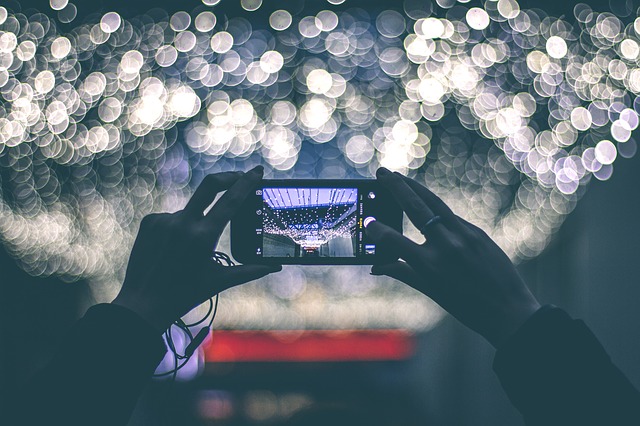 The best time to redesign your store is in the first quarter of the year. December's busy shopping season will have come and gone leaving you with plenty of time to rethink the visual features in your store. So, in either January or February, take another look at your displays, mannequins, and signage.
Identify those that are visually unappealing due to age or wear, and then replace them. Also, find ways of improving customer experience through the use of technology. Doing so not only gives your store a fresh new look but also makes it more appealing to customers. To help you get started on this important task, here is a list of trends to watch in the world of retail design in 2017.
1. Using Digital Retail Technology
Because of the wide adoption of the smartphone, you cannot afford to ignore it in your retail strategy. So, start by creating a mobile app that makes buying your products easier. Then consider using a digital catalog that clients can use to browse through your stock from the comfort of their homes. Once they identify a special offer, the catalog should let them place an order or talk to a customer service representative.
2. Minimalist Design
Clutter makes it hard for customers to find items in your store. It also makes you look disorganized, which has a negative impact on your brand. To make your store look less cluttered, go for a minimalist look. This means getting rid of all unnecessary items such as fake wood and bright colors. If possible, leave concrete pillars and steel beams exposed for an industrial look. This minimalist approach is not only in vogue at the moment but also lets your products stand out.
3. Retail Stores as Architectural Showpieces
In the past, retailers promoted their brands through advertising. Today, they are also relying on architectural design, according to luxury designer Peter Marino. Retail stores are no longer ugly and utilitarian but are architectural showpieces.
4. Using Retail Trucks and Buses
The most unconventional trend on this list is using a retail truck or bus to advertise your products. Retailers have realized that a branded bus or truck is a highly visible advertising sign. In light of this discovery, they are using this billboard-on-wheels to reach new clients. The truck also allows a retailer to get samples to clients who cannot come to the store.
Retail design changes all the time, but in 2017, you can expect the above trends to really stand out. The first is the use of digital retail technology such as mobile apps and digital catalogs. Also, look out for minimalist design stores where retailers remove the clutter leaving only what matters the most – their products. Retailers are also creating hang out spots or transforming their stores into architectural showpieces. Finally, expect to see more retail trucks and buses in your neighborhood as retailers take steps to attract new customers.