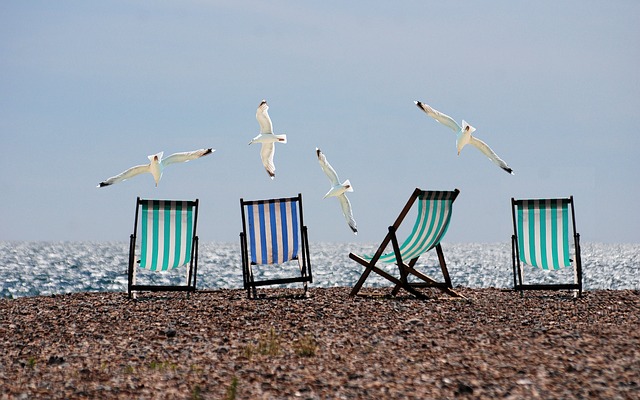 It may only be September, however, that doesn't mean you cannot start preparing for and envisioning a flawless and magical holiday season. After all, it's a time for friends and family to gather, and for celebration. You want to create a winter wonderland and be the most spectacular host in existence. Yet, to throw the best holiday season imaginable, you need to prepare. How can you, though?
Decide the Numbers
Confirm who you want to invite and whether they're allowed to bring a plus one. Invite whoever you please. It does not matter if it's a big event or just a small gathering, however, you need decide numbers so you can start prepping space, seats, holiday decorations such as plates and glasses, and what you'll be cooking. Be prepared to cater for any additional guests maybe sprung on you a couple of days before the event, in case someone brings ane extra guest without any warning.
Prepare the Layout
This does not mean you have to change the layout of your home right this minute, but it does mean you should decide where everything will go when the time comes. If you have a small dining room but a plentiful living room, you could consider moving the table and chairs into the other room for the day. Also, if your kitchen is the issue, then you could plan where unneeded equipment like mixers and pots and pans can live while you're cooking the meal.
Pre-empt Decorations
If you look online for decorations, you may be surprised at the prices. Before winter commences, Christmas and holiday decorations are usually cheaper. Therefore, if you have the space to keep them, buy them before the prices soar and you have to break the bank for an illuminated home. If you want a faux Christmas tree, buy one now. While you're at it, also buy baubles, ornaments and holiday lights. Look for holiday scented candles so you can light them as soon as the holidays begin.
Also look and book professionals to decorate the outside of your home. You want your entire abode to glisten and glitter, so by hiring a company such as the Texas Fireman Christmas Lighting, you can guarantee your home will be winter ready (and safe) the first call of the holidays.
Buy Presents Now
Start buying presents for your loved one as soon as possible. If you see something they'd love, then do not hesitate to buy it and limit the stress. Not only will it save you time and worry, but it'll also help lessen strain on your bank account. This is a great idea for stocking fillers, however, if you're thinking about buying any big ticket items, then you'll want to factor in the risk of them buying it themselves or no longer wanting the item (although, this is very unlikely).
The holidays can be a stressful time of year. Therefore, limit any qualms you may have and slowly start to prepare a wonderful gathering for your friends and family. Pull out all the stops, and create memories for everyone to cherish.