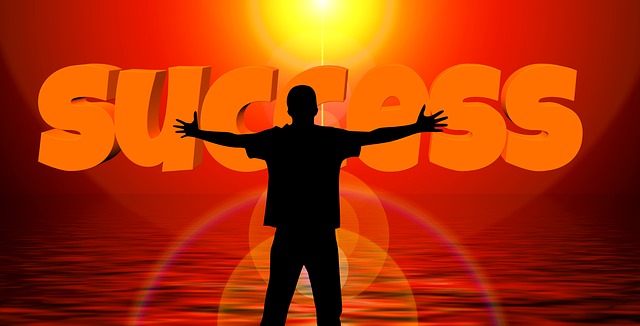 In all of life, success depends on having a goal. If you don't have a goal then you have nothing to measure your success by. If you don't have a goal, you cannot fathom out the best plan to achieve success; you'll have no direction to travel in. Here are five tips to help you to accomplish success.
Define Your goals
You'll notice that goals are in the plural. You may have a clear idea about what you want your end goal to be, but by adding in extra tiers of achievable goals that you can accomplish along the way, you'll remain motivated and more likely to succeed. Think of it as taking a train journey. You know where your end destination will be, but you need to pass through other stations to get there. Buy a journal specifically for this journey, and write down your goals.
Start with the Right Frame of Mind
Now you have your goals documented, you need to prepare yourself for your journey to success. Make sure that you're physically and mentally ready. Regular exercise is a great way to prepare your mind. The increase in blood flow around your body will ensure that your brain is pumped with oxygen and the endorphins will kick start your creativity, your resilience, and allow you to have a period of time for clear thinking.
Plan
If you fail to prepare, you prepare to fail. You need to develop a strong plan to help you achieve your goals. Whether you're striving for success in business or personal development, you need to have a clear method for achieving your success. Remember the train journey analogy? You need to know the stations that you're passing through – some may give rise to challenges, but by being prepared you'll have solution to overcome them.
Visualize
The key to success is visualizing. Successful sportsmen and women often credit their success to their ability to visualize. By being focused on the end goal, and visualizing the different scenarios they may encounter in their sport they're mentally prepared for any eventuality. Use all of your senses to help you visualize where you want to be. For example, if your goal is to retire to a Caribbean island, look at Caribbean beachfront homes for sale online at Provenance Properties. Print off images and keep them in your journal, as you need to be able to imagine yourself there; living and breathing in your dream destination, the sound of the waves and the feel of the white sands underfoot. Visualize, visualize and visualize!
Learn from Mistakes
Sometimes things don't work out immediately, and errors and mistakes will happen. When things don't go to plan, take time to evaluate what didn't work out and where you could have done things differently. Mistakes are not a problem if you learn from them. By seeing where you went wrong and how you could have done things differently, you're developing a sense of awareness that can benefit you should the situation arise again. You'll be able to handle the problem armed with the skills that you now know need to have been implemented the first time around. Acknowledge the mistake, learn from it and draw a line under it, and move on. Resilience is needed to accomplish your goal.