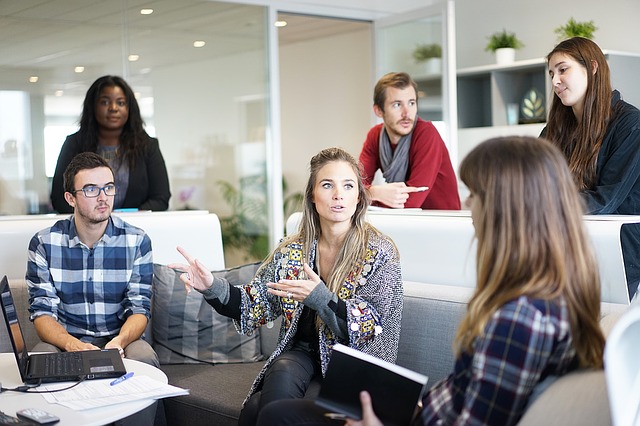 Whether you work in the HR department of a large business or are part of the senior management, managing a large number of employees can be a tricky task to take on. Not only do you need to ensure that everyone is doing their job properly, you will also need to be there to rectify any employee complaints or grievances. It's also your job to make sure that each employee is satisfied with their role so that you can make any improvements or changes necessary to encourage better motivation and engagement in the workplace. But, with potentially hundreds of employees to go through, which methods for doing this are the most effective? Let's find out.
Method #1. Employee Surveys
Perhaps the most popular method of gauging employee satisfaction in the workplace is via the use of a survey. Today, it's easier than ever to set up custom satisfaction surveys for your employees, thanks to services such as insightlink.com employee satisfaction surveys. Surveys can be distributed electronically so that employees can fill them out online, either on the clock or in their own time. Another benefit of this method is that it allows for full anonymity of the respondent; in turn, the answers that you get are more likely to be completely honest since there is no risk of any repercussions.
Method #2. Focus Groups
While employee surveys are a great method of determining satisfaction levels in the workplace, at times, it's appropriate to have a face-to-face conversation. Choosing employees from each department of the business for a focus group can be an excellent way to do this. Regularly meeting with these employees will give you the chance to discover how things are going within the workforce, and whether there are any common complaints being made. In addition, you can also ask for feedback on any improvements or amendments that you have already made, so you can determine whether they are effective for improving satisfaction at work.
Method #3. Suggestion Box
Depending on your workforce, you might want to consider implementing a suggestion program where employees can bring their ideas for improvement to management. However, this method will only be effective if the suggestions brought to the table are acted upon and responded to since hearing nothing back will only discourage employees from taking the time to suggest anything else in the future. Of course, there are likely to be some suggestions that you won't be able to make happen. However, it's still nice for employees to know that you have at least considered their suggestion and give them an explanation for why the answer is no. This will not only help you to determine how satisfied your employees are but it can actually help to improve satisfaction in the workplace since your employees will feel that their voice is heard and respected.
Making sure that a large number of employees are all happy with their roles in a business can be tough. Do you use any of these methods for gauging satisfaction? We'd love to hear from you in the comments.