Varicose veins are a fairly common problem, and are most common in older women. Vein diseases in the legs in general can be a fairly common thing, because of the hard work leg veins have to do to keep blood circulating while fighting gravity, and this is why varicose veins are most common in the calves and thighs.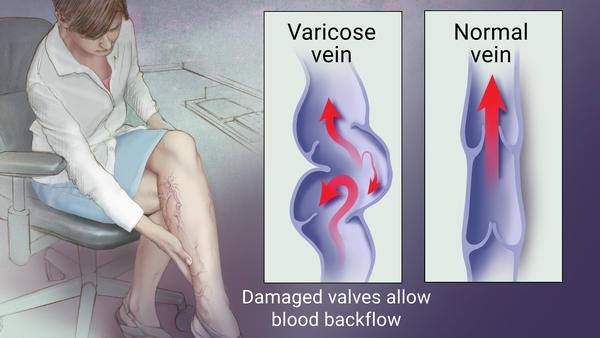 Varicose Veins
Essentially, a varicose vein is one whose walls and valves have weakened, giving it that gnarly appearance with swellings in places. It can be painful, but in some cases is just unsightly, and is a reason why for a lot of women, shorts and short skirts are no longer an option.
If you have varicose veins, then you can either have them professionally removed or otherwise treated, or attempt to live with them using remedies that alleviate the symptoms.
Surgical Options
The process for removing varicose veins used to be quite a painful and scary one, so if you've heard stories from your mother or grandmother that have put you off seeking a surgical solution, it may be time to look again. There are various types of vein therapy available from specialists like Metropolitan Vein and Aesthetic Center which can be done as outpatient procedures, and aim for the fastest recovery, least pain, and also to prevent the varicose vein coming back. Options using the latest laser technology are widely used, however the exact treatment that is best for your own vein situation will vary depending on various physiological factors, so it is best to get a consultation and understand the treatment options specific to your own condition.
In almost all cases, the surgery to remove varicose veins leaves almost no scarring, has a very short recovery time (with most patients walking normally the same day) and will not prevent you from normal activity, including sport.
At Home Options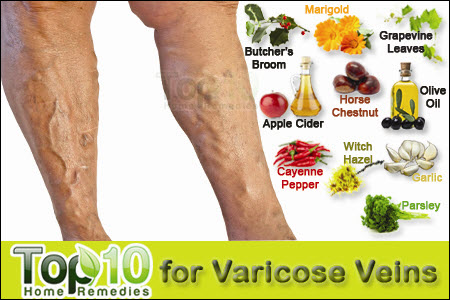 Image Source: Top10HomeRemedies
If you are not quite ready to use surgery to get rid of your varicose veins once and for all, then there are still things you can do to help keep them under control and relieve the pain and swelling. Foods that benefit circulation are good for helping with varicose veins, and there are plenty of them that are easy to add in to your diet. Garlic, cayenne pepper, olive oil and apple cider vinegar are just some of the foods that will help, and these are all very easy to add to the meals you already eat.
Compression is another good way to help cope with varicose veins, and using cold compresses will reduce swelling and pain. Consider wearing hosiery which offers support and boosts leg circulation underneath your clothes. You can find ordinary looking pantyhose that can do this, and also leggings and sports clothing designed to help with circulation.
Varicose veins can be ugly, uncomfortable, and even cause significant pain. Getting treatment for them is almost always the best option, however you can improve your symptoms using home remedies aimed at improving your vascular health.