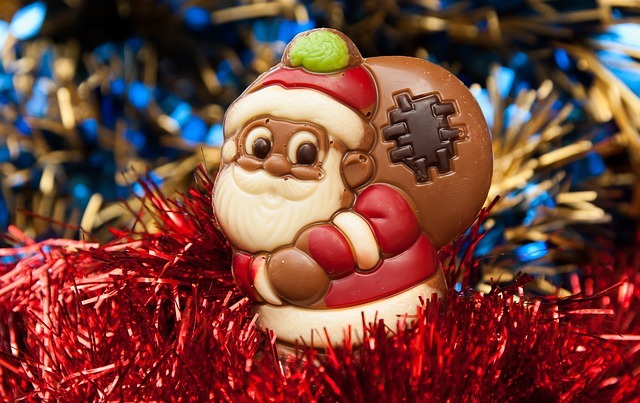 There's a lot to keep track of at Christmastime. Add the ordinary pressures of day-to-day life and the distraction caused by excited kids, and it's all too easy to miss something. This checklist makes it easy to remember what needs to be done when, so that everything is in order when the big day arrives.
Making the cake
It's never too early to start making a traditional Christmas cake. This is because it should ideally be stored for weeks before the day itself, un-decorated, so that it can be 'fed' with rum or brandy. It will gradually absorb the liquor, which will contribute to its rich flavor.
Holiday planning
Closer to Christmas, it's important to make sure that family plans are in place and everybody knows where they're going. Plane and train tickets should be sorted out accordingly, and plans made for where guests will sleep. This is also a good time to make any arrangements for bringing friends or isolated neighbors round on the day.
Shopping phase one
The first phase of Christmas shopping should focus on cards to be sent out of state or given to people at school or work. Presents for sending overseas should also be purchased at this point so that there's plenty of time for them to reach their destinations. It's also the time for buying wrapping paper, ribbons and accessories.
Shopping phase two
The second phase of shopping should normally begin by mid November – to make it possible to get the perfect holiday gifts for children before they sell out, and to beat the queues. It's a good idea to stagger online and in-person shopping in order to avoid becoming exhausted by it.
Preparing food
Christmas is a very busy time for home baking so it's wise to start early on anything that can be frozen. That way there will be plenty of delicious things to eat during the celebrations even if time runs short. Long-life items like drinks and preserves should be purchased at this point.
Buying the tree
Even if an old tree is being taken down from the attic, it's a bad idea to leave this until late, as there will only be more things to get in the way at that stage. If a new one has to be bought then it needs to be done before the rush, so there's a good choice available. This will also mean it can stand for a day and shed any loose needles before being decorated.
Decorating the house
Decorating the house is a good thing to do early in December as it will keep excited children busy and give them the chance to show off the house to visiting friends before school is out for the year. It also means that if old baubles turn out to be broken or if favorite tinsel has become threadbare, there's time to buy replacements.
Shopping for perishables
Inevitably, some Christmas food shopping needs to be left until Christmas Eve, or at least until the day before that. This includes picking up any meat intended for the centerpiece roast, as well as vegetables, fresh desserts and fruit juice for the kids. If local shops are going to be closed for a few days, it will also be important to stock up on things like bread and milk.
Decorating the cake
On Christmas Eve the Christmas cake can be taken out of storage, layered with marzipan and iced. This will leave royal icing time to harden overnight but means the overall flavor will be at its best the next day. It's also a good idea to use this time for last minute bits of baking like making mince pies, which will taste best when they're relatively fresh.
Hanging up the stockings
Finally, the night before the big day itself, it will be time to hang up the stockings in preparation for the arrival of Santa Claus. This is a solemn moment for children so it's important to be able to take the time to do it properly. It should also be done early enough to get them off to bed at a reasonable time so that there's some hope of them actually sleeping.
Taking Christmas step by step makes it a lot easier to get through everything and ensure it all goes to plan. Good preparation means it's easier to relax in the confidence that all the important things have been taken care of, and although there will inevitably be a bit of chaos on the day – especially where kids are involved – it will be a wonderful occasion for everyone.