Victoria, British Columbia natives Dylan and Robyn Benson were about to experience the best moment of their lives as a young couple awaiting the arrival of their son. But, when Robyn was just 22 weeks pregnant, something completely tragic happened.

Robyn had been complaining of a "terrible, terrible headache", and while Dylan was out to go get her Tylenol, Robyn passed out and lay unconscious on the floor until Dylan returned. After a startling trip to the hospital, doctors discovered that Robyn had suffered from a massive hemorrhage that left her brain-dead.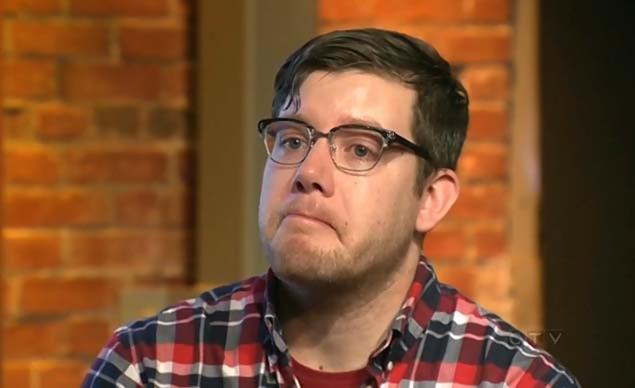 Faced with the option of keeping his wife on a ventilator to hopefully save their unborn son, Dylan told doctors to do everything they could to try and save baby Iver. "I couldn't say yes to potentially losing them both if there was a chance to save our son," Dylan told CTV. Of course, the prospect of keeping someone alive through a ventilator is a medical expense most would shy away from. But, with the power of the internet, Dylan was given some tremendous support.

Baby Iver was born on February 9, 2014 and delivered via C-section. A happy ending to tale of loss. Stifled by what could be crippling debt, Dylan created a fundraiser to help pay for hospital costs and to assist he and Iver in the initial part of their new journey as father and son. He asked that the ceiling for donations meet a minimum of $36,000. What the world delivered is much more than asked.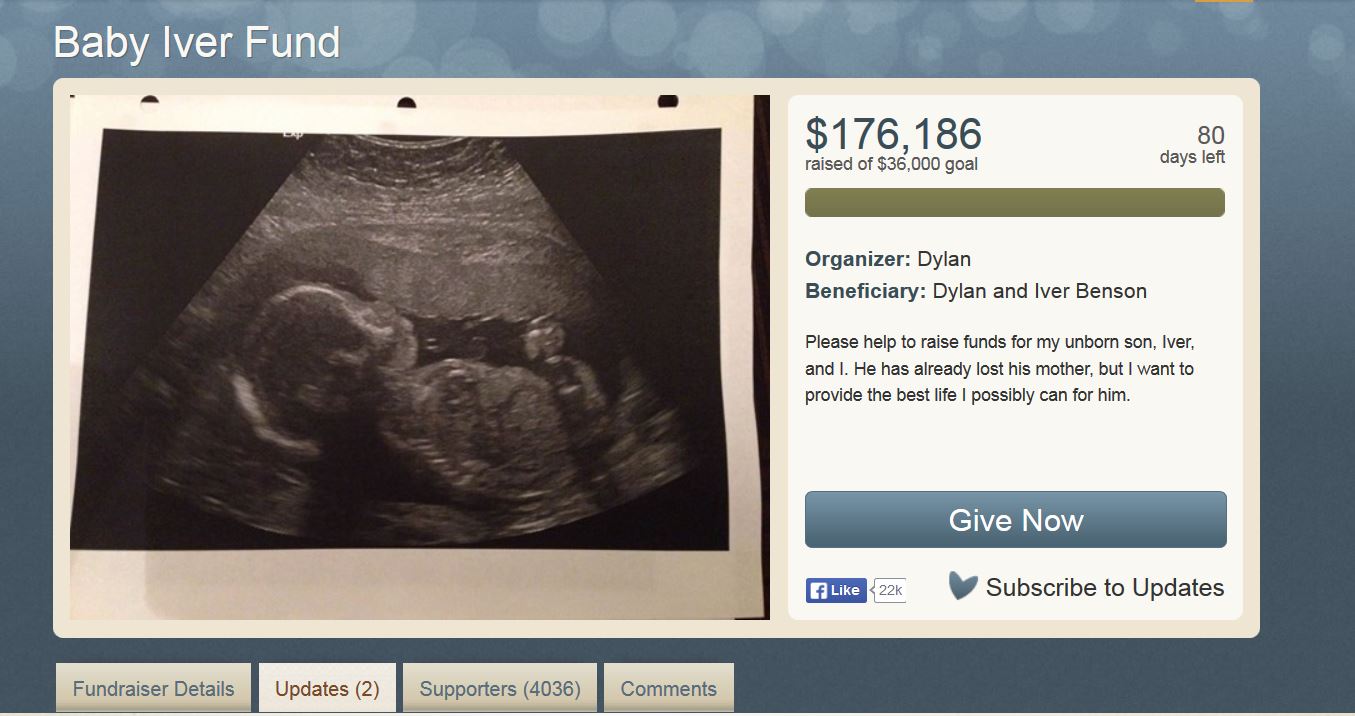 With over 4,000 supporters, Dylan's fundraiser has eclipsed his initial need. It's absolutely incredible what the good in the world can do. Dylan regularly writes in his blog. His last update is below:
Dear readers,
It is with a heavy heart but also with extreme proudness that I am posting this update…
On Saturday evening, my beautiful and amazing son, Iver Cohen Benson, was born. Iver is healthy and is the cutest and most precious person I have ever met. As to be expected, it will still be a bumpy ride for he and I as he continues to grow under the care of the wonderful staff at the hospital.
On Sunday, we had to unfortunately say goodbye to the strongest and most wonderful woman I have ever met. I miss Robyn more than words can explain. I could not be more impressed with her strength, and I am so lucky to have known her. She will live on forever within Iver, and in my heart.
Thank you to each and every one of you for your love, your kind words, and your support during this incredibly difficult time. The shares of this page and the thousands of comments that I have received, both here and on the YouCaring donation page, have helped so much with getting through these past days and weeks. I truly appreciate the love and support from all over the world.
All the best to you all.
Dylan (and Iver)
Click here to contribute to the Dylan and Iver fund. For more information and updates on both, visit Dylan's blog, www.misterbenson.com. 
To share this remarkable story of love, survival and strength with your friends, use the Facebook buttons below.