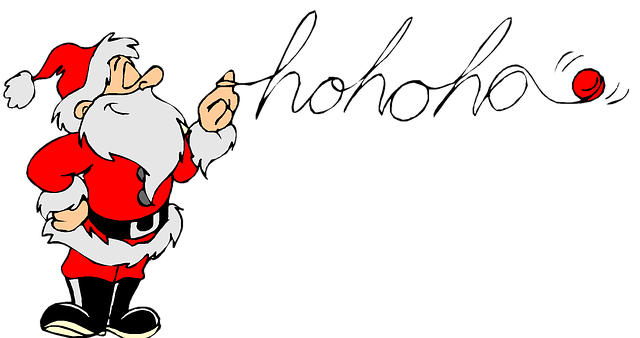 If you're entering a secret Santa gift swap at work this year, you may well be panicking about whose name you'll draw from the hat. No one wants to have to conjure up the perfect present for someone they hardly know, but there is a way to avoid the shame.
Injecting some comedy into the proceedings will break the ice and make the whole exchange less awkward. Rather than attempting the impossible, opt for something whacky and fun that will put a smile on your colleague's face, even if you do get it wrong. Here are five weird and wonderful gift ideas to get the party started in your office this Christmas.
Chocolate Pizza
Pizza and chocolate are two foods that everybody likes, so why not combine them both with this whacky gourmet gift? The gourmet chocolate pizza comes with jelly beans, rainbow drops, and chocolate toppings, and it's fully customizable according to your Secret Santa's tastes. Prezzybox sells a number of specialty pizzas, such as unicorn pizza, Irish cream pizza and "crunchy munchy" pizzas, all of which are impossible to resist.
Vape Juice
Vaping has become incredibly fashionable, and not just because it's reportedly healthier than smoking cigarettes. Not only do vaporizers provide pure nicotine without the carcinogens and poisonous chemicals of cigarettes, but they are also available in numerous styles and flavors. If you know someone who needs to ditch the cigarettes, then why not buy them some Mt Baker Vapor nicotine juice and a vaporizer to get them started?
Dog Umbrella
Know someone who's obsessed with dogs? Get them a little something for their canine friend. The Internet is full of novelty gifts for pets, but a dog umbrella puts the "fun" in functional. Not only will it keep furry friends dry during the colder months, but the owner can also fold it up and carry in their bag, clipping it onto their dog's collar when it starts to rain.
Emergency Compliment Book
Ideal for the person who's always putting his foot in it, the Emergency Compliments book from Amazon is sure to come in handy. With 60 unique compliments, ranging from the brilliant to the bizarre, your colleague who's always trying to find the right thing to say need look no further. Similarly, Amazon's "You Are Awesome" cards make a great gift for anyone in need of a confidence boost.
Vodka Jelly Babies
When it comes to sweets filled with booze, what's not to like? This gift is ideal for the sweet-toothed friend or colleague who's a big kid at heart. The jelly babies also look a bit like snowmen, giving the classic sweet a festive twist. Throw in some shot glasses so your secret Santa can make Jell-O shots!
The term "Secret Santa" is usually met with eye-rolling and loud sighs, so why not shake it up a bit this year? Exchanging gifts with friends or colleagues doesn't need to be boring. With a little imagination and a willingness to think outside the box, you can turn the gift-giving experience into a time for festive cheer.