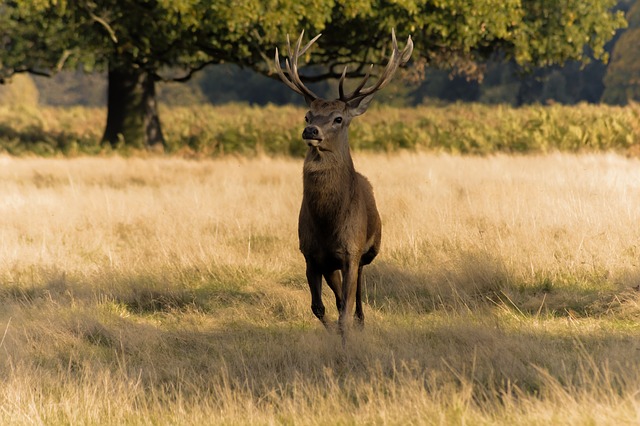 The world is a vast place filled with many wonders. Each geographical location has its unique characteristics and has its own appeal. You will also find that there are different types of species everywhere you go. This makes travel something that every person who has an interest in hunting should do. The good thing is that you can engage in this hobby in different parts of the world with the Americas, Europe or Africa.
Below are five breathtaking locations that are ideal for hunting if it's something that you enjoy.
Alaska
Alaska is known for its rich heritage and also the diverse wildlife. The state of Alaska consists of around 3,000 rivers, 3 million lakes and thousands of miles of coastline. These are reasons, amongst several others, that make it the perfect location to hunt. In this region of the world, you'll come across 9ft bears, moose, and sheep. Knowing that both hunting and fishing are a significant part of Alaska's culture and heritage make it an attractive destination to go to as well.
Utah
The Wasatch Mountains of Utah are a good place to hunt goats. This is because this area in Utah is home to a range of goats of different sizes. To find big goats, you'll have to go to the top of the mountains. If it's your first-time doing mountain goat hunts, know that these hunts can be physically demanding. If you want to make the most of your time, see if you can find a guide to show you the best places to look.
Aside from mountain goats, there are other species you can hunt in Utah. Some include mule deer, elk, antelope, duck, goose, and grouse. If you're going to be hunting during the winter, then make sure you get hunting clothing that is made with Merino Wool, especially if you intend on being out in the wild for days. Garments made from Merino Wool can go days without bad odors, which is a necessity when hunting.  
South Africa
For a more exotic experience, try hunting in South Africa. Some parks that are popular for those keen on big game hunting are the Kruger National Park, Kalahari Gemsbok National Park, and Pilanesberg Game Reserve. Some game that you'll come across in such locations are White Rhino, Buffaloes, and Elephants. It may also be interesting to know that hunting contributes immensely to their economy so it's a common place practice.
Texas
Aransas National Wildlife refuge is the place to go hunting if ever you happen to be in Texas. You'll find diverse hunting and fishing opportunities if you enjoy the wilderness. Some species you'll find on these grounds are sea trout, feral hogs, fish and other wildlife. You may also come across white-tailed deer which make for a great hunting challenge. Other parts of Texas that are ideal for hunting include Trans Pecos and the Uvalde area as they're populated with deer and dove respectively. Ultimately, Texas is where you can engage in low-cost, high quality hunting.
Belarus
In some ways, you can say that Belarus was especially made for hunters because it's comprised of 40% forest which makes it a good fit for hunting and fishing. The European Bison is their national animal and, while you're having fun hunting, expect to see other game like wild boars, wolves, and elk.
Beyond those mentioned above, there are so many other locations that would make a hunting trip unforgettable. To ensure you experience hunting in the best way possible, don't be afraid to get out of your comfort and explore these many locations one at a time.