Artist Marco Cianfanelli created an incredible sculpture to commemorate the 50th anniversary (2012) of Nelson Mandela's capture by the apartheid police. The installation is made up of 50 anchored steel columns each between 21 to 30 feet high. The columns symbolize the prison bars that incarcerated Mandela for 27 years of his life sentence before he went on to become the president of South Africa.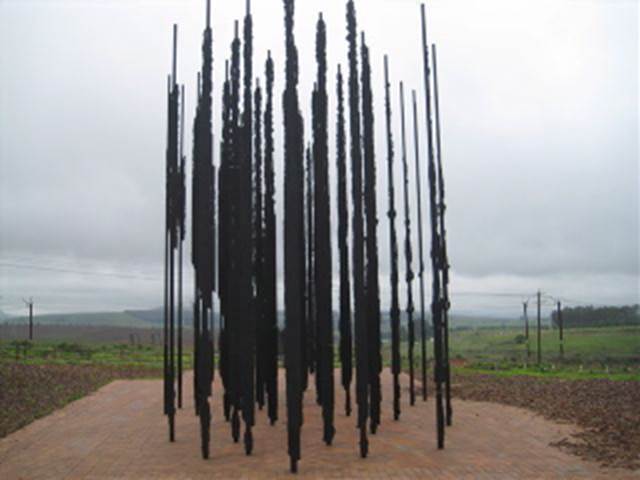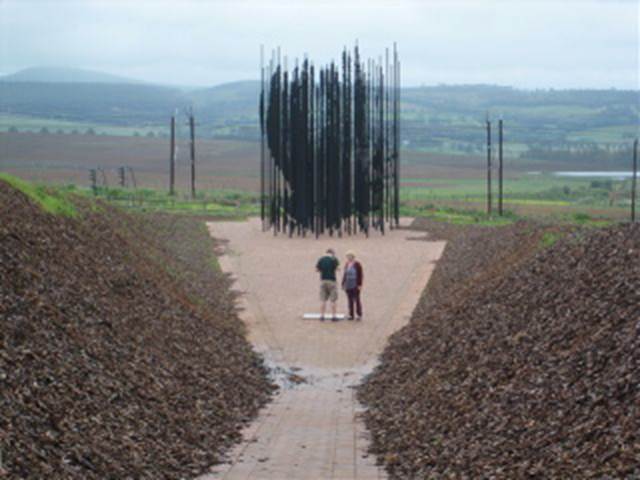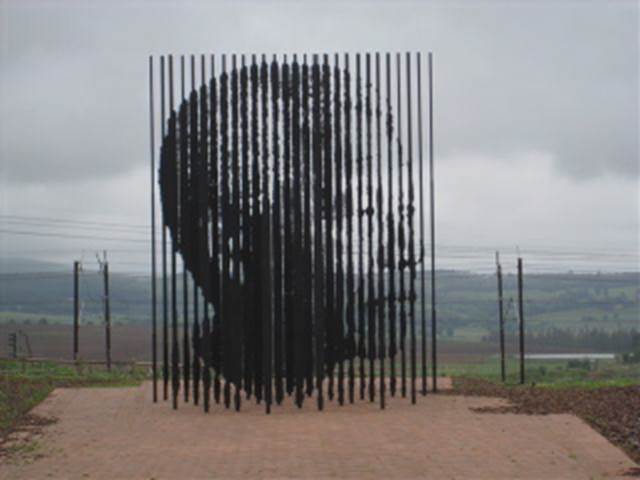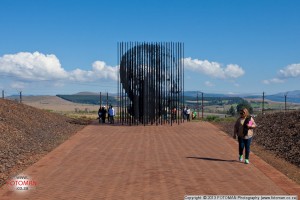 Source: fotoman.co.za
To see the full assembly and construction of the statue, check out this time lapse video:
CREDITS: Video found here.