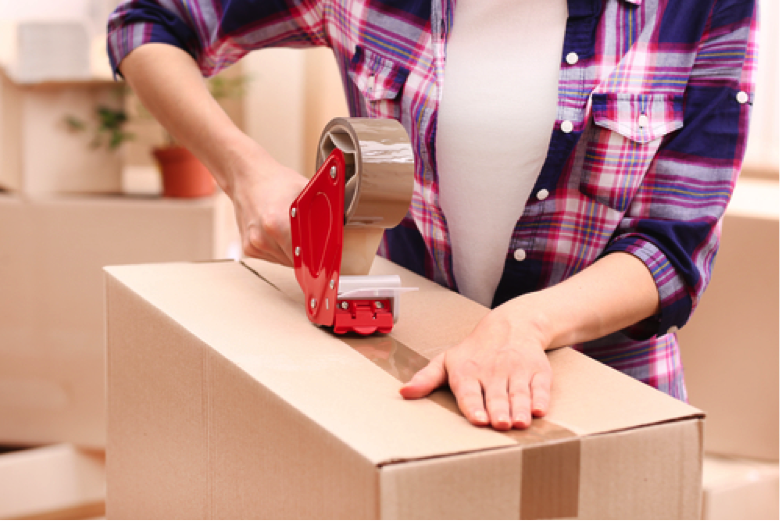 Whether it's across town or a major relocation to another city, state or country, there are a lot of stresses that come with a move. Stress can get you down and make a positive attitude nearly impossible to maintain. There are steps you can take to stay positive even while in the thick of the move. But how do you detach yourself from the sheer volume of tasks that come with moving? Here's how:
Rediscover The Past
As you sort your possessions into boxes, you'll likely find mementos once thought lost. Whether videos of your childhood, your parents' wedding album or mementoes from when the kids were young, you may find more good memories in your forgotten possessions than you had thought. Enjoy going through them as a family. Laugh, cry and prepare for the new memories you'll create in your new home.
Imagine The Possibilities
The end of your time in your current home may be emotional, but don't let it drag you down. There are a host of opportunities on the horizon. If you can imagine the possibilities of your new home you'll likely stay more positive. The knowledge of what your new home will be like and how you'll fit in with the community there is paramount. That's why you should use online apartment search tools to find your perfect home. If you live in New York City, for example, doesn't it make you feel more connected when you know what gyms are in the area, what parks are close where your kids can play and where the best Chinese take-out is located? When you know what your new community and surroundings will be like you'll naturally feel much less stress about the move.
Use Your Time Wisely
Don't leave everything until the last day. Use the time you have. When you don't feel rushed, you'll be more positive. If the days slide by and the boxes aren't filled with your possessions, it can feel like an insurmountable task, and you may feel down about it. If you pack just a little bit each day over the course of the last month before the move, it won't feel as though you're strapped for time.
Take Time For Yourself
If you stay on top of the long to-do list you have before the move, you'll also have more time for yourself. Improve your mood and stay positive with exercise — a 20- or 30-minute walk or even some more strenuous exercise at the gym. As little as 10 minutes of meditation can also calm your mind, reset your thoughts, and let you relax and organize your emotions. If you're new to meditation try Headspace.com, which has a collection of guided meditations for the beginner and the expert.
Dress With Purpose
Ever have those days when you spend all of it in your pajamas? Of course you do — who doesn't? Notice how difficult it is to change the course of the day after a certain time in the day. The way you dress in the morning can set you up for a more productive day. When you dress for the day, you'll feel more prepared for the tasks you've set for yourself. Of course, you can't dress with purpose if you oversleep, so set your alarm for a productive wake time.