Earlier this week we posted a commercial by Duracell featuring Seattle Seahawks' fullback Derrick Coleman. Coleman has been deaf most of his life, and his story inspired a 9-year-old girl from New Jersey.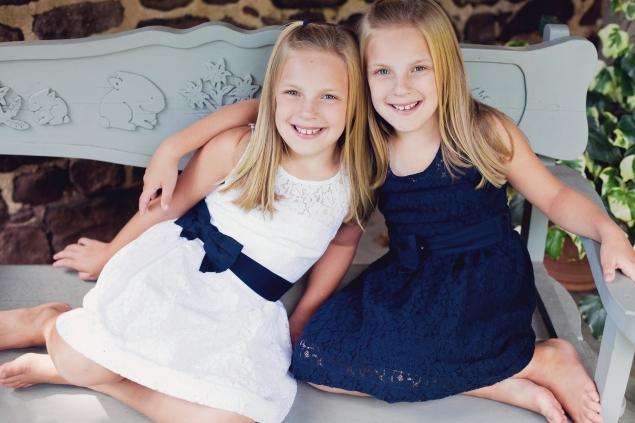 Riley and twin sister, Erin. Both are hearing impaired and wear hearing aids. Source: Life Is A Highway Photography.
Riley Kovalcik wrote a letter to Coleman on Sunday after his team defeated the San Francisco 49ers to advance to the Super Bowl. Her father posted her letter, and since then it has caught the attention of the entire country…as well as Derrick Coleman. He wrote his own letter back.
Riley's letter: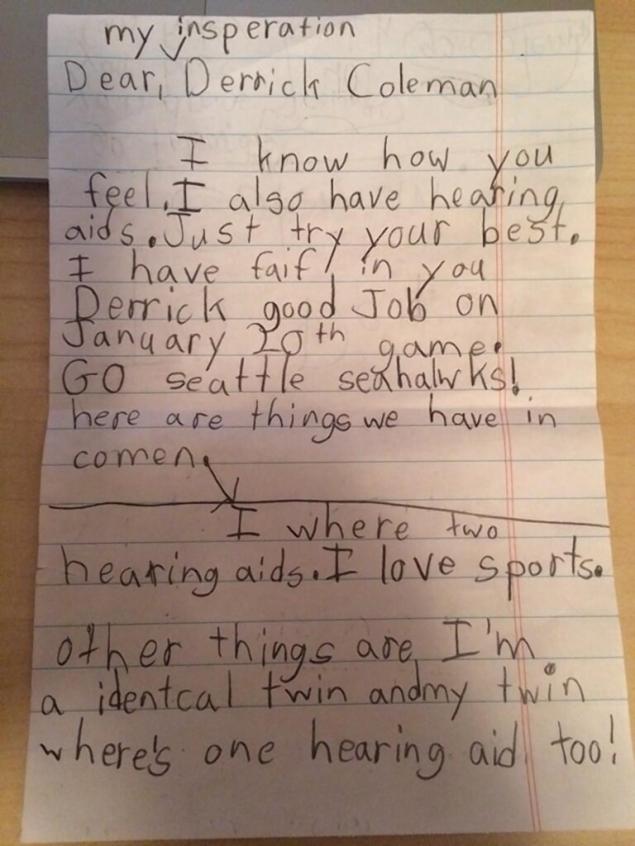 Source: @JakeIsMobile via Twitter.
Riley's father, Jake,  said, "He's been so successful. He's somebody to look up to and he made her feel like hearing aids are cool."
And below is the response from Derrick: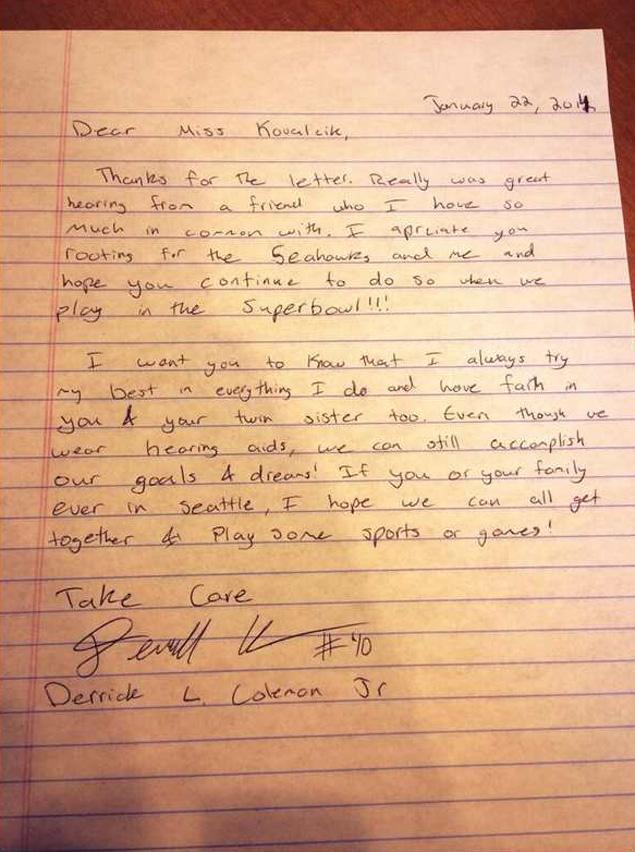 Source: @DC2FORLIFE via Twitter.
To learn more about Derrick's story, check out this video. It chronicles his trials as a deaf athlete, and his ability to always rise above.
CREDITS: Story reported by Bleacher Report.