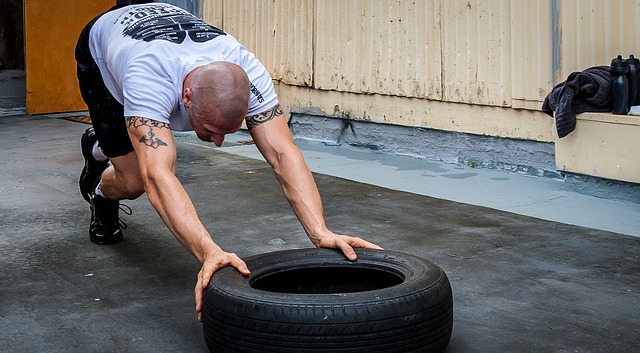 What makes the difference between people who get what they want out of exercise and people who just go through the motions, making little progress? It's simple: the successful people set goals. If this sounds like something that belongs in the boardroom rather than the gym, read on. There are all sorts of ways in which goal-setting can revolutionize your approach to fitness and change what exercise does for you.
Developing your plan
Getting fitter starts with making a plan. Think about what's most important to you. Do you want to improve the performance of your heart and lungs, get your muscles moving more efficiently, improve the way your body processes food or simply boost your energy levels? When you're clear on your aims, you can structure an exercise program to suit that. Encompassing a variety of different activities will improve your results and help to keep it interesting. Make sure you have the right gear by checking out a relevant website, which sells everything from running shoes to undershorts, and research the activities that interest you so you can make sure you're going about them in the right way.
Getting motivated
Having established goals makes it much easier to do your exercises when you're sluggish in the morning or tired after work. Exercise ceases to be about just keeping things from getting worse and instead starts to give you a sense of achievement, which activates your brain's reward system and floods your body with chemicals that make you feel good. That effect establishes an unconscious association between getting active and being happy. You'll also be able to harness your competitive instincts as you strive to do better than you have in the past, and having realistic personal goals means you can compete with friends to see who can achieve them first, even if you're too different in shape and size for direct competition to make sense.
Keeping it balanced
A good fitness plan should include a mixture of goals that help you improve the overall condition of your body because progress in each area will support the others. If you're doing a lot of running, for instance, strength-building exercises for your legs will reduce the risk of injury. When you set goals in this way, you can ensure you're exercising in a healthy, balanced way and that any changes in other areas – such as your diet – fit into the overall plan. Those factors will help you take a holistic approach to your health.
Building up effectively
As well as helping you to move forward, a good exercise plan with realistic goals stops you from moving forward too quickly. You'll still have the option of getting ahead of schedule, but you won't be pushing in a way that's likely to lead to injury, and at the same time you won't be angry with yourself for getting nowhere. It will be easier for you to do things like shedding fat or building muscle in a sustainable way. By progressing in stages and adjusting what you do accordingly, you can reduce the risk of sliding back.
Staying on target
Making progress always feels good, but if you're going to achieve your potential, it's not enough – you need to make progress over a reasonable period. Without this structure to your exercise, it's all too easy to start thinking that as long as you're going in the right direction, you're okay, which can mean that you never get close to your original goals. Make sure you set realistic time frames, and your achievements will feel a lot more satisfying.
Measuring success
Whatever it is that you're trying to achieve, setting goals makes it much easier to measure your progress over time. This will help you to ensure that you keep moving forward and it can help with motivation, enabling you to look back and consider what you've achieved. Successfully meeting your goals can be cause for celebration and will boost your overall confidence. Be careful not to over-reach yourself when planning because unrealistic goals can leave you feeling demoralized. Having several small ones rather than just one or two big ones is a better way to work for most people.
The best-laid plans go astray from time to time, and sometimes you won't reach your goals when you had hoped to, or you'll have to revise your expectations. If you do exceptionally well, you'll need to set new goals that pose a challenge. For this reason, you will need to be flexible, and your plan will develop over time as you become better able to assess your own abilities, but sticking to your goals as far as you are realistically able to will help you to improve your fitness a lot more effectively.
Save
Save