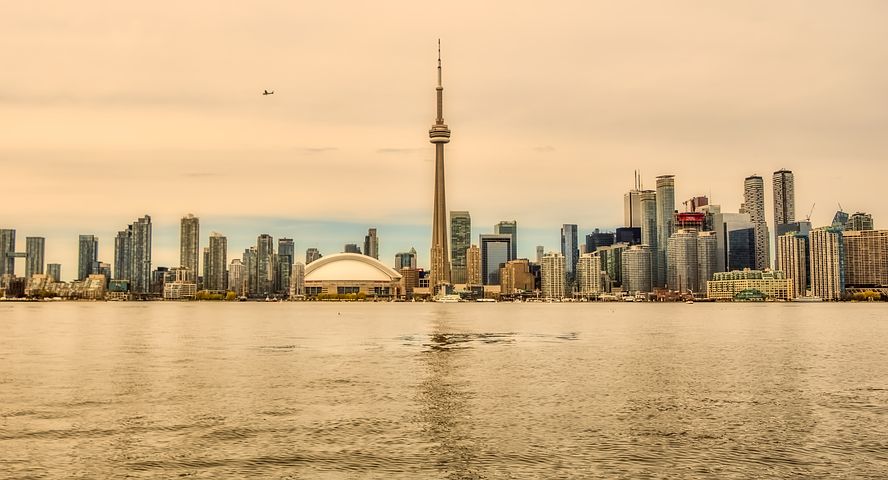 Canada's a massive country and so, if you're holidaying here, it's best to draw up a bucket list of places to visit before you set out on your travels. Will you go for the mountains, or are you more of an urban city lover? There are cities of all shapes and sizes, mountains and wilderness – and of course big headline attractions like the Niagara Falls! Here's a list of the seven 'wonders' of Canada, to give you some inspiration for your trip – whether it's just a few days or longer.
Toronto
If you say Toronto to most people visiting Canada, they often mistakenly think it's the capital! It's not, of course, that's Ottawa, but it's a big city – in fact, it's the largest in Canada. It's got everything you would expect from such a stunner – skyscrapers, shopping and a whole lot more. You can also check out the CN Tower, one of the tallest of its kind – stretching 1,815 feet into the sky!
Niagara, Niagara…
The Niagara Falls are known the world over – and you can reach them easily from Toronto. It's actually three falls in all: the Horseshoe Falls, the American Falls and the Bridal Veil Falls. Take the time to absorb it all – and to feel the mist in your face! It's an awesome show of nature that you're unlikely to forget in a hurry. There's also a nearby town to look around, popular of course with the visitors pouring in to see the Falls.
Vancouver
Vancouver has a big reputation as one of the best places to live. There's all sorts going on in this lively west coast city. It's very cosmopolitan, and that's reflected in its culture. It's got some good beaches too, if the weather's good.
The Canadian Rockies
Think of the world's greatest mountain ranges, and the Rockies probably come to mind! The Canadian Rockies stretch across Alberta and British Columbia. It's a paradise for adventurers, hikers and bikers – keen to get some fresh air and to absorb some stunning scenery!
Montreal
Want a French feeling? Head to Montreal. It's Canada's second largest city, and you'll find French is spoken by more than half of the population. It's a cultural hub and hosts all sorts of festivals and events every year.
Ottawa
Ottawa is the capital city, but it's nothing like the scale of Montreal and Toronto. You'll find a relaxed vibe, and it's a good place to check out some festival action too. Jazz, blues and other acts line up as part of the thriving music scene.
You can also get out into the countryside from here to explore all the natural beauty of Canada. In less than two hours, you can be in the Laurentian mountains and the centrepiece of Mont Tremblant. Take a look at https://www.tremblantsunstar.com if you're looking for somewhere to stay in the area.
Quebec
Quebec is Canada's biggest province and home to its capital Quebec City. It has some of the most stunning natural scenery in the whole of the country.
Save