There is nothing more rewarding than working or volunteering for projects that make a positive impact in the world. It can be volunteering to heal orphaned wild animals, building wells and toilets in remote locations, teaching for a few days in a village or picking up garbage at a local park, no matter the distance you have to travel or how easy or difficult the activity is, every small contribution helps.
But it can be overwhelming for a first timer to find and choose where to spend your time with the diversity and quantity of options available.  It is also difficult to find out the details of many projects so you are contributing to causes and organization with good reputations and good follow through.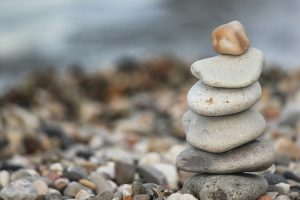 No need to despair though, by narrowing down options the research becomes easier and there are several organizations that can help matching you with volunteer opportunities in your city or all over the world such as volunteermatch.org, networkforgood.org and idealist.org amongst others.
If you want to help with big scale projects looking to heal our planet and conserve it for future generations, there are a couple of projects to look at. Inspiring and massive in scale, they are the definition of quixotic tasks that can be done one step at a time.
A new park in Patagonia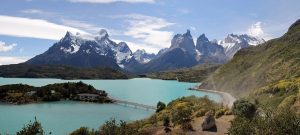 The brainchild of conservationists Kris and Doug Tompkins, who worked for many years with the clothing company named after the amazing region which changed their lives, Patagonia. Moving south to Chile after retiring, they decided to buy the land and build Pumalin Park  as a Nature Sanctuary south of Corcovado National Park. Traveling further south, they witnessed the damages that overgrazing and over-development had done to the ecology of one of the most diverse and awe-inspiring landscapes in the world, pushing them to launch a program to protect and restore the ecosystems they both loved.
In 2000, Conservacion Patagonica was launched as a US-based non-profit with the mission of building new national parks in areas critically endangered of Patagonia. Their most ambitious project, still ongoing, is the creation of  the new Patagonia National Park in Chile, uniting several reserves which had remained isolated due to lack of funds and volunteers. The enormous undertaking included buying a failing 178,000 acre cattle ranch which had fenced off the best grasslands for grazing leaving the wildlife with next to nothing. The now almost complete park is a year away from opening but there are still many volunteer opportunities to put the finishing touches on the rebirth of one of the last wild places on earth.
For volunteer opportunities with their organic garden or back-country rehabilitation visit their page: www.conservacionpagatonica.com/makeadifference
Cleaning our Oceans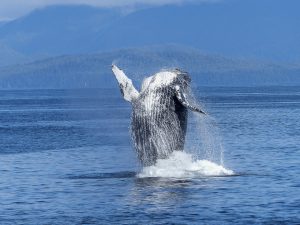 Understanding the enormity of the problem caused by plastic pollution to our oceans can make the most scientifically inclined person's mind spin. With about 8 million tons of plastic entering the ocean every year, the damage to the wildlife is unfathomable: at least 1 million seabirds and 100,000 marine mammals die each year due to plastic pollution. As plastic doesn't disintegrate, the constant flow into the oceans accumulates to an estimated 5.25 trillion pieces today. All this plastic goes to accumulate where the currents converge: the gyres; a third of all these pieces are concentrated in the infamous Great Pacific Garbage Patch.
The visionary team at The Ocean Cleanup project has devised technology to help with the problem, enabling the ocean to clean itself by installing arrays of floating barriers attached to the seabed which will catch the plastic moving through the ocean currents. Once the plastic is collected it can be transported for recycling and reuse. This visionary team estimates that one array of 100 km can remove 42% of the Great Pacific Garbage Patch over a period of 10 years. But this effort doesn't come cheap at about 4.53 Euros per kilo removed, and it requires not only financial support but volunteers on the technology, logistics and research areas.
It is no small task, but imagine our oceans without plastic, imagine reducing the amount of green turtles or blue whales that would die by ingesting or trapping themselves in this plastic traps. It can inspire the next generation to think harder about how what we use every day gets back to nature.
You can check The Ocean Cleanup volunteer opportunities in their page: http://www.theoceancleanup.com/?id=534
Maximize your impact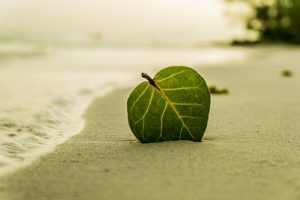 The work you do with organizations such as the ones highlighted here is very important and each hour you invest will make a difference in our world. But your impact through volunteering goes beyond the days or months you invest, your impact multiplies through activities before and after your volunteering activity.
Fundraising
Fundraising will help you finance the activity but also it is a fantastic way to raise awareness and involve others who want to participate but may not have the inclination or the time to do it directly. Supporting a cause financially gives other people the opportunity to get involved and creates an exponential effect to start a conversation around the issues that matter to you.
Share your Experience
Broadcast your experience; share the highlights through your personal social media and the organization you are working with. By sharing your photos and your thoughts you can encourage other people who want to feel the same connection and fulfillment.
Write about your Experience
Continue sharing your experience in your local community, schools, volunteer organizations. Education happens everywhere and we can all be teachers.