Many tourists know the situation when you finally go to the place or dreamed of seeing a castle, but all that you can see is a huge crowd of people who are blocking the fantastic view and doesn't let you enjoy it even for a moment.
To help you out and help you to avoid this unpleasant experience, today we will share five tricks created by hotel booking specialists from Travel Ticker. These ticks will be useful to enjoy even the most famous word's site stress- and worry-free for sure – and the best part is that you won't even have to pay a special fee for that as well!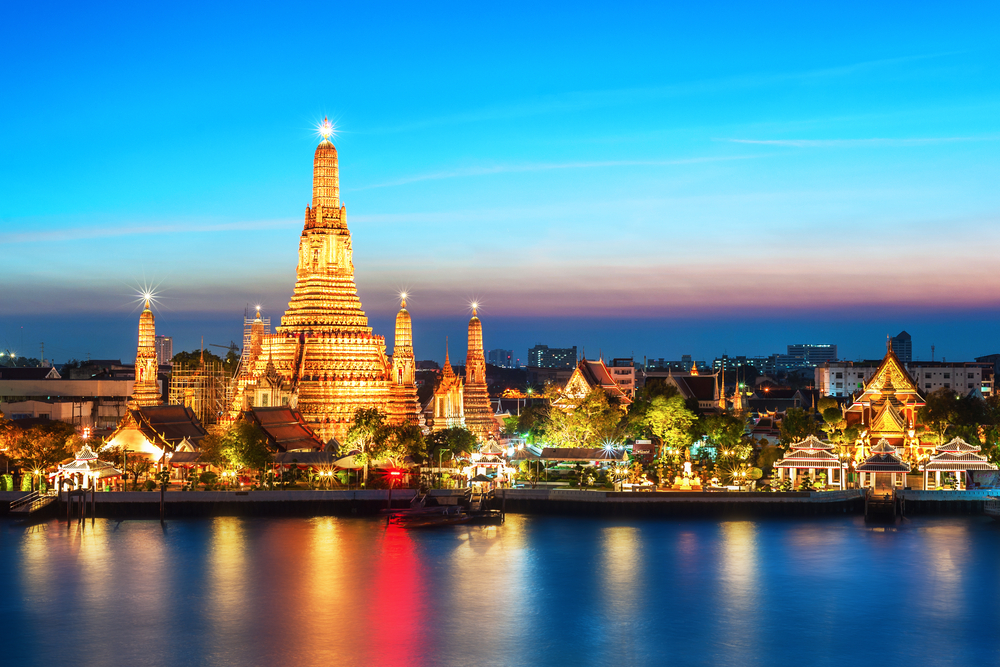 The famous temple through the restaurant window
Wat Arun, also known as the "Temple of Dawn" – is one of the most famous sights in Bangkok. So it is not surprising that tourists scurry around here both in the morning and for the rest of the day equally. Here you can also meet hundreds of intrusive beggars who do not miss the chance to make a profit from sentimental and empathic tourists.
If you would like to miss all that and do not have a target to reach the top of this Buddhist temple, you can admire this spectacular building through the nearby restaurant's "Deck" window. This way you will avoid walking slowly in a huge crowd, also avoid money askers, thieves and other unpleasant but common things that usually circle around such tourists attractions. If that is not enough to enjoy, in the "Deck", drinks and food prices are affordable to every European and American easily, while peace and opening image from the window seat of the temple are hard to value with money.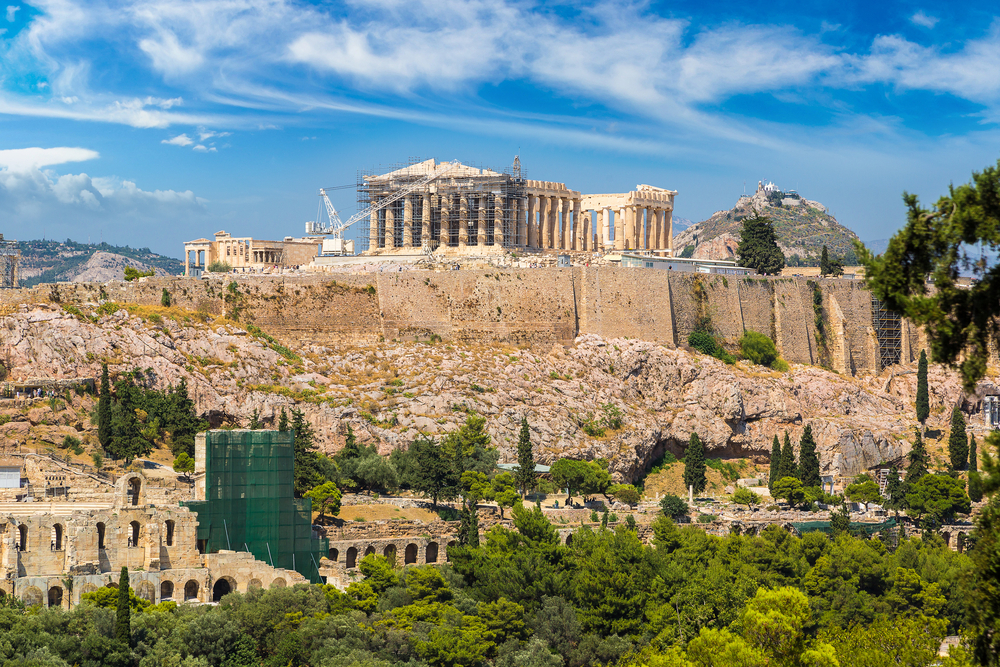 2. Euro-saving ploy in Athens
Travelers flock to see the legendary fifth century BC old, Acropolis in Greece from all over the world. If you want to explore the ancient city too, but you would like to keep those 12 Euros for yourself and do not like to go with the massive flow of people, try a trick discovered by locals.
The Greeks say that the best (and absolutely free!) Acropolis view opens from the Philopappou Hill. The hill is not that far away from Acropolis and from the top you can surely enjoy an amazingly open view to legendary Ancient Greek monument. By the way, this hill is used as a place to take pictures of Athens which we afterward purchase as a souvenir and postcard, so your photos taken on the Hill will be equally beautiful as those expensive cards!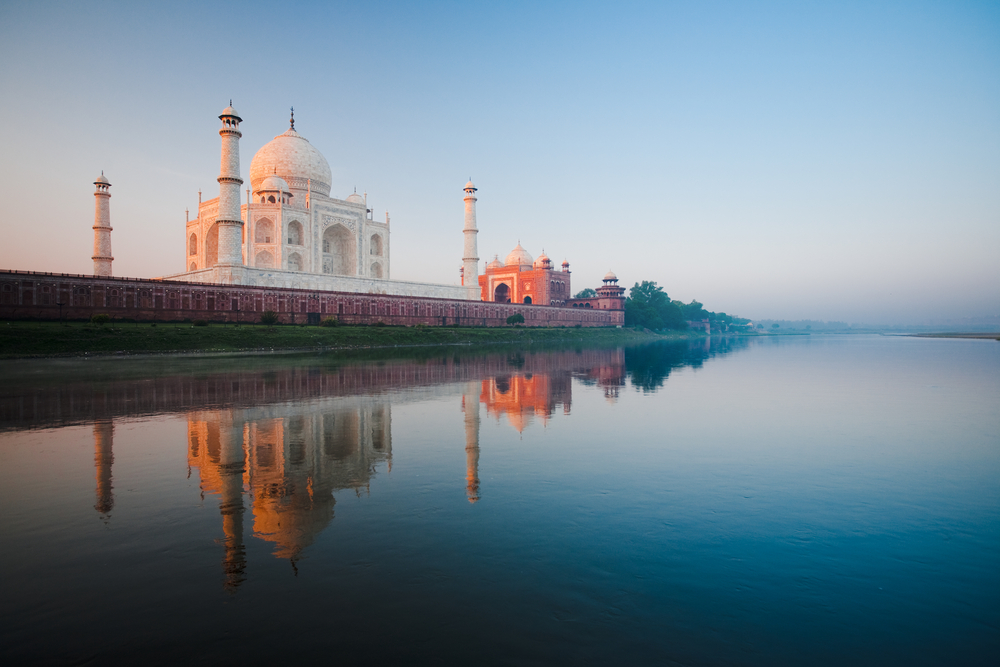 3. The boat around the Taj Mahal
The most iconic India's Taj Mahal building is visited by more than two million people each year. That is why travelers who do not like big crowds usually call this place as a nightmare. No wonder why – to walk around in such crowd is extremely hard and even harmful and it is pretty easy to get robbed like that as well.
For those who do not want to maneuver between the numerous travelers, we recommend renting a boat and seeing the famous mausoleum while sailing in the Yamuna River. To be fair, we should warn you that the water does not have the most pleasant aroma, but this way you can enjoy the impressive views without hundreds of people blocking the view. Also, in that boat only you and your significant other can enjoy the beauty of this monument for love. So renting a small boat and floating around with Taj Mahal in the background can also be one of the most romantic parts of your trip.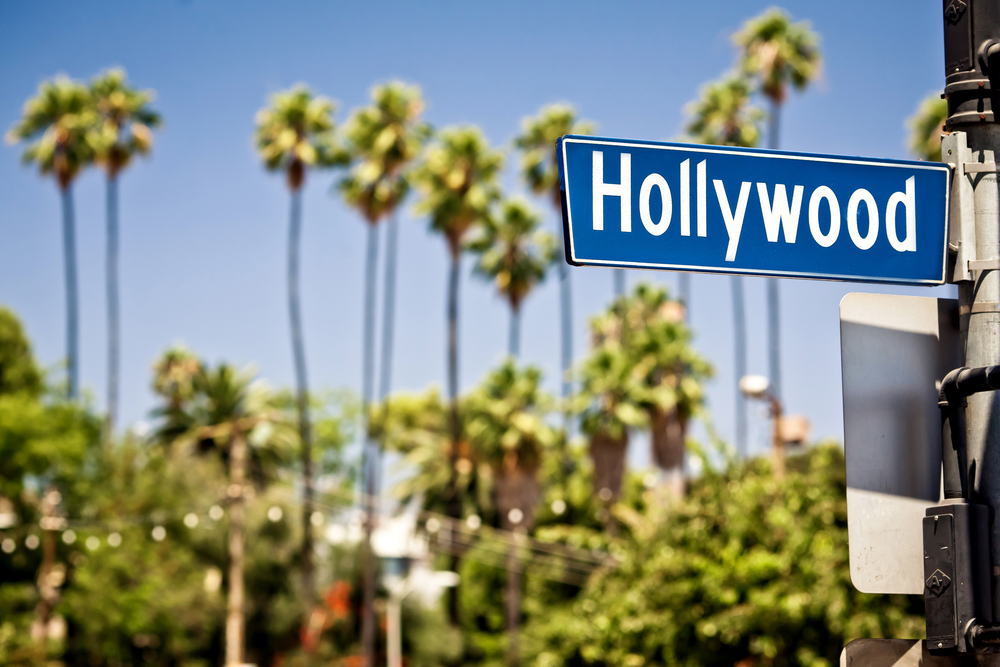 4. Movies-like selfie
Then you are visiting Los Angeles it would be a sin not to take photos nearby hundreds of times seen in movies the Hollywood sign. But if you do not want to wander around the intricate surroundings and the vast city of LA, we recommend you to go straight to the Lake Hollywood Park and host yourself a nice picnic with an outstanding view!
Here you won't only get the nice chance to rest and stretch on the lawns, but also make stunning shots – locals say that in this place the best selfies are being born. With almost 14 meters high and more than a hundred meters Hollywood sign everybody knows –your photos will be loved and admired by everyone who will see it instantly! Who knows, maybe you can even snap some amazing shots with celebrities wandering around?
5. The unseen Berlin Wall
Any history buff that came to Berlin is eager to see the wall that during the Cold War divided Germany. The wall was a crucial part of Germany's live, and it was a symbol of way more than we can imagine.
While you are in Berlin, of course, you just have to visit the East Side graffiti gallery where you can see a lot of paintings with political significance meanings which all used to be on the original Berlin's Wall. But if you are looking for authentic experiences and places where you won't have to fight a huge crowd of other people from all parts of the world, you have to stop by at Invalidenfriedhof cemetery. Invalidenfriedhof cemetery is still divided by the popular wall section because somehow someone forgot to put that away during the main action. Or maybe it was done on purpose?
Travel there once you can and find the answer by yourself. Moreover, this cemetery is not that simple too. This is also the burial place of the First World War veterans and the most prominent Nazi leaders as well, so in here you can get in touch with a history like at no other place – and the best part is that you can enjoy all that without hundreds of other visitors and can do that for free!