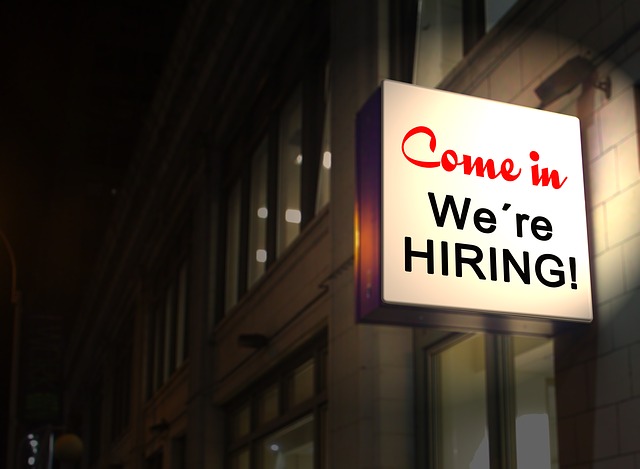 In a previous report, we talked about the four best startups in Philadelphia. As Pennsylvania's largest city, Philadelphia has long been the perfect place for businesses and startups, especially new ones trying to break into the market. The ecosystem provided by the city is perfect for rapid growth and lean operations.
As more startups are moving and establishing their operations in the city, the job market in Philly is growing. Amazon recently created thousands of jobs as part of the company's warehouse expansion plan. More businesses are following suit.
Amazon Paving the Way
Amazon has been fairly aggressive with its expansion. The company recently acquired Whole Foods in an attempt to establish a stronger position in the retail market. Following that acquisition, Amazon created more than 50,000 new jobs in warehouses across the United States. Naturally, the company's warehouses in Philadelphia and nearby areas are also recruiting new workers.
It's only the beginning for Amazon too. The company aims to add more than 100,000 new jobs by the end of the year. The majority of these jobs are full-time jobs with benefits. Fresh graduates and experienced professionals are already competing for these new positions.
A Growing Workforce
As a response to the expanding job market, the workforce in Philly is making the necessary preparations. There has been an increase in the number of people going back to school and pursuing a higher degree in various fields this past couple of years.
The trend is further strengthened by the increasing popularity of online courses. Reputable universities such as Rutgers Online are making their online MBA programs and distance learning courses more accessible.
What these online courses do is let professionals who are already working a full-time job to pursue a higher degree such as an AACSB online MBA. The executive program is specifically designed to be more flexible as well as accelerated, allowing the course to be completed in as little as 12 months.
The online programs are also perfect for the current market. Students who start their pursuit for a master's degree today will graduate when the market is full of new positions. Experts believe that there will be more management positions available in two to three years' time.
Joining the Boom
The market is booming and there are a lot of new opportunities to grab; you too can benefit from the startup market boom and the overall economic growth. There are several specific skills that potential employers look for when searching for candidates. Leadership, business management, and data analysis are at the top of that list.
These are the skills you can improve through learning. Online programs and short courses are widely available and they are great for boosting your skills. Don't forget to update your CV and make changes to your LinkedIn profile as you take these courses and improve your skills too.
Let's not forget that higher demand for professionals will also push rewards and benefits upwards. The job market is about to get really exciting here in Philadelphia.