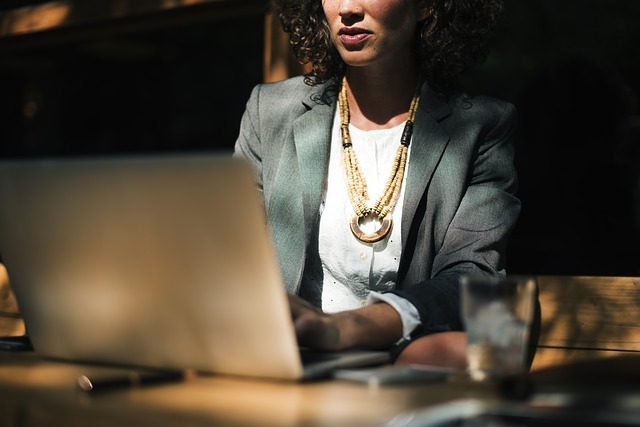 Formal education now spans a vast range of degrees and topics. Some are entirely interpretive. You don't need to take a drama degree to be a great actor or director, merely talent, for example. Though a drama degree can help by giving you formal parameters and an understanding of the history of the craft both on stage and on screen, it is not a prerequisite for success.

Degrees in the sciences and math, however, are often required. You cannot be an engineer without having an engineering degree and a license issued by every state you work in. This makes getting an online degree critical for your career because the only way to move up is to improve your formal qualifications at the base level.

Thankfully, with the power of online degrees, improving your accreditation is easier than ever. You don't have to go to night school, and you don't need to take time off of work to work on your education. You can do it all at once.
How to Know an Online Degree is Right for You
Before you commit to any degree, online or not, you need to make sure that it is right for you. If you have already determined that furthering your education is the right move for your career, then you will want to follow up on whether or not an online degree specifically is the best move:
· You Are a Working Professional
If you are a working professional, you will want to opt for an online degree. This way, you don't have to take time away from your work and can instead apply what you learn from day one towards your job.
· You Are a Parent
If you are a parent, then an online degree at any level is the best choice of action. It will help you juggle your responsibilities while acquiring the certifications that will get you a higher paying job.
· You Want Access to Better Institutions Than In Your Area
If you are restricted by location, online learning can break those barriers. You can obtain a degree from a top university that is located anywhere in the world, no visas or international student fees required.
Tips for Choosing the Right Online Degree
When it comes to choosing a degree, much less an online degree, there are a few key traits to consider:
Choose a Degree that Offers Practical Application
Most people won't take an undergraduate degree online, and for good reason. They don't have a career to contend with, family responsibilities like children, and of course going to university itself is part of the modern growth process. It's a safe environment to grow and develop into an independent adult.

For those who are looking to specialize their career further or those who want to obtain a higher education degree without the added living costs, online degrees are ideal. Specialized MBAs, for example, can be an exceptional way to progress a career into management. This applies from retail to engineering. In fact, you can truly propel your career forward by undertaking an online Engineering Management degree from a top university.
This specialized MBA can be completed in as little as a year, but more importantly, is designed around practical learning. You could even obtain a second MBA by taking on just four more courses, furthering the benefits of online education.
Once you have these specialized degrees, you can take your engineering career to the roles of executive management, where you can expect to earn $130,000 to $190,000 per year.
Choose a Degree Designed by a Top University
By choosing a degree designed by a top university, and ideally made in conjunction or consultation with some of the best professionals in your field, you are getting the most value for your dollar. You get the value of a reputable name, and of course, have a high-quality series of courses that will help you in your career.
How to Juggle Work and Study
Now that you have chosen your degree and have enrolled, it is time to juggle your career and your education.
1. Improve Your Health and Wellness Routines
You can do a lot when your body is in peak physical condition, but if you aren't committed to healthy routines, you are going to struggle. As soon as you can start to set a great night time and morning routine, including exercising for at least 30 minutes of the day. Clear out all the unhealthy food in your fridge, prep lunch, and even dinner meals a week in advance, and be prepared to ask for help for when you feel under the weather.
2. Create a Routine for Your Learning
Another routine you need to solidify is when you will study. A great time to do this is right after work. Find a great café or social co-working space and go there every day after work. Take a half-hour break, caffeinate, and then spend an hour or two – or more – on your online degree.
Tip: To really expand your knowledge, use your institution's access to download reports and studies that interest you to read during your commute to work or before bed.
How to Make the Most Out of Your Online Degree
To solidify what you have learned and to start putting what you now know to practical use, these steps are a great place to start:
Put what you learn towards your career immediately.
Become a thought leader online by starting a niche website.
Put together online workshops and talks for your community.
Invest in professional subscriptions or use your institution's access
Stay in touch with your professors to speak about your ideas, stay up to date with their research, and to be first-to-know of any opportunities in your field.
It can be hard to take on a full degree (much less two) and your career. The key to your success here is in routines. Routines mean activities take less energy so that you can get a little bit done every day and make real progress towards your goals.