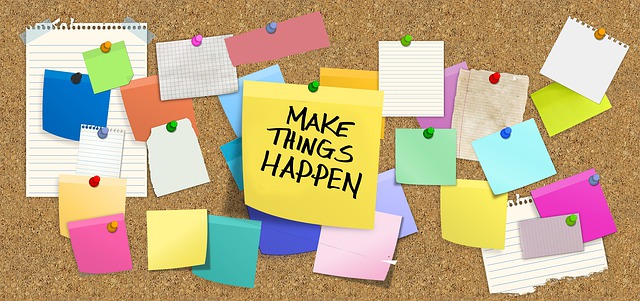 Working for yourself can be rewarding but also brings its own challenges you should be mindful and aware of. As an entrepreneur, you're the one calling the shots and paving the way for your future.
If you want to be successful, there are certain steps you should take and advice to follow. Although there will be obstacles along the way, you have to remain strong and level-headed and go after what it is you want and believe you deserve professionally. Put these ideas into practice and it won't be long before you're bringing in new clients on a regular basis and soaring to new heights.
Obtain the Proper Background & Education
As an entrepreneur it's important that you always continue to work on improving your skills and abilities. Start by obtaining the proper background and education for your career and position. For instance, consider getting your MBA if you work in business and want a higher level of education in this area. Click here to learn more about the program and what it all entails so you can decide if it's the right path for you.
Deliver on Your Promise
What's most important as an entrepreneur is that you continue to attract clients and build your book of business. You're going to need to increase your sales and deliver on your promise if you want to be in business for the long-term. You can do this by meeting client deadlines and going above and beyond for those who are spending their hard-earned money with your company. Focus on delivering exceptional customer service first and foremost and the rest will likely fall into place for you as time goes on. Word of mouth and positive reviews are a great way to draw in more customers to your business.
Manage Your Time Wisely
As an entrepreneur, you're going to be pulled in many different directions on a daily basis. It's critical that you get in the habit of managing your time wisely so you can work through your to-do list. It may help you to find a routine you can stick with so you can minimize any surprises in your schedule and know what to expect each day.
Set Goals & Take Time to Reflect
It's also important that you take time to set new goals and have a business plan in place if you want to be a successful entrepreneur. Have regular check-ins with yourself where you sit in silence and can reflect on your objectives and visualize your goals coming to life. You'll feel exhausted and frazzled if you're rushing around each day trying to tackle all your to-dos yourself without a plan in place.
Conclusion
Being your own boss and getting to work from home is a very gratifying way of life. However, you need to be able to manage a successful business and keep it all running smoothly if you want to get ahead. Use these tips to help you become the entrepreneur you always knew you could be so you can reach your goals and have a satisfying career.