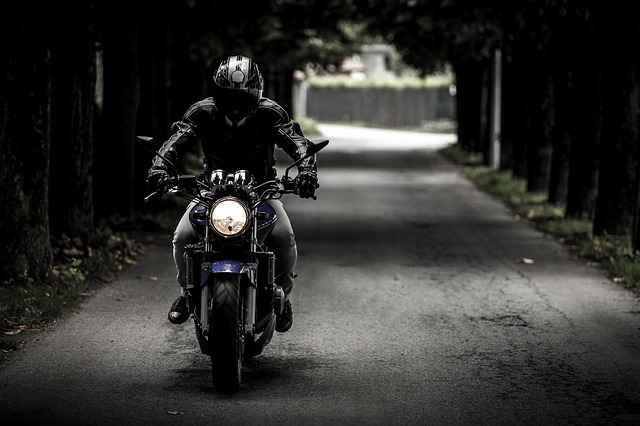 In terms of your overall health, there are many things that probably come to mind if you're thinking about improving it. You might be thinking about an exercise routine to change things up a little or even the fact that you need to fill your fridge with better, healthier options for your meals. When thinking about your health, do you ever think about how it is impacted when you get outside and breathe some fresh air once in a while? Did you know that something as simple as riding a motorcycle could improve your health? Probably you were not thinking about that at all, so in this article we're going to explain just why a motorcycle can improve both your mental and physical health.
Physical Benefits Have Been Proven
Motorcycles are large pieces of equipment that cruise down the road just as fast as some cars, so how can there be a physical benefit to riding one? It has been proven that just steering a motorcycle can have physical benefits for your body. Steering a motorcycle is not as easy as it is with a car or truck and will likely require muscles that you have not used in a while to do so. Riding a motorcycle will not only improve your core, but it will also increase the strength of your thighs and legs.
Riding Will Benefit Your Brain as Well
If you have been riding your motorcycle for a long time, it might seem like second nature to you. If you look back to the first few times you rode the bike, you probably will remember having a hard time getting used to moving the bike and even all of the new sounds and sights you got while riding it. The reason those things are easier now is that your brain has developed since you first got on the bike and now it can remember things like seeing a vehicle before it causes an issue for you or being able to navigate through traffic without worry. Cognitive benefits have been proven for those that ride motorcycles and those benefits impact your lifestyle as a whole.
Riding out in the open air also has many mental health benefits. It offers you a chance to escape from everything, and often eliminate technology for an hour or two.
Remember to be Safe
Of course, if you are not safe, riding a motorcycle might not be good for your health. Keeping your eye on the road, and ensuring you are wearing the proper safety gear is vital. Check out websites like motochanic.com for helmets and other safety gear.
Is it obvious that riding a motorcycle can improve your health? Maybe not. However, studies have shown that those who ride have an improved mind, a strengthened core, and fitter, more toned legs. The next time you want to go for a weekend road trip on the bike, just mention to your loved ones that it is good for your health! You never know, you may even convince them to join you!
Save
Save