According to the UN, the global population now stands at 7.2 billion. But perhaps the most striking fact is that half of the world's people live in just six countries: China (1.4 billion) and India (1.3 billion), followed by the U.S., Indonesia, Pakistan and Brazil, which have just under than 1 billion combined. Or, in other words: Half of the world's population lives in this circle: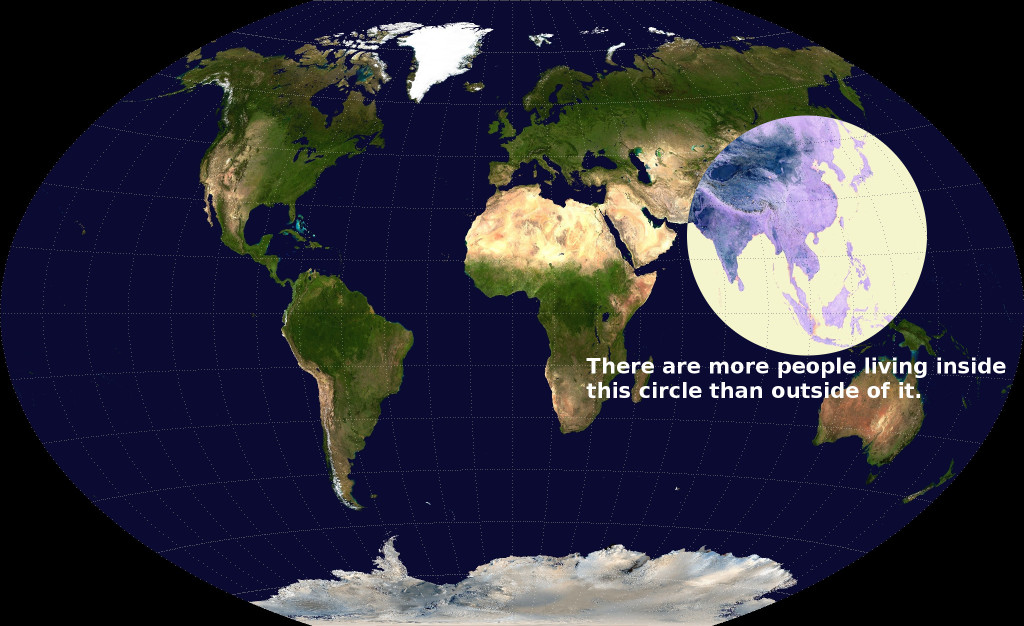 The area above consists of China, India, Indonesia, Bangladesh, Japan, the Philippines, Vietnam, Thailand, Myanmar, South Korea, Nepal, Malaysia, North Korea, Taiwan, Sri Lanka, Cambodia, Laos, Mongolia and Bhutan — where roughly half of humanity resides.
Although the UN believes the population will remain steady at 10 billion once 2100 rolls around, this fantastic video done by NPR will show you how we grew to 7 billion in just 200 years!