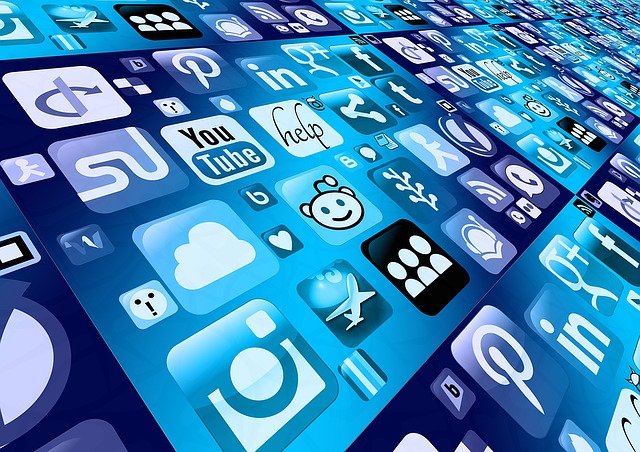 It is hard to imagine what life was like before the internet took over our lives. These days, we rely on it for everything. Have an unanswered question? Google it. Need to find out someone's birthday? Search them on Facebook. Is your car insurance due to renew? Use an online comparison site.
It doesn't matter what type of life you lead – we bet that the internet is a big part of your everyday life. With the explosion of the internet over the past few decades, it has brought new aspects to our lives that really is quite astonishing. Not only has it improved our communications and friendships, but it has also given birth to an entirely new range of jobs, skills, and career opportunities which never existed before.
And this only looks set to grow, with new jobs and changes in the jobs industry growing and evolving each year. Here, we discuss the ways the internet is changing our jobs market and career opportunities for the future:
E-commerce Specialists
Only just a few years back, if you were to think of an e-commerce expert, visions of some geeky man or woman slouched over a computer sprung to mind. Now, knowing the ropes of e-commerce and building businesses online are skills in high demand, fast becoming one the booming career areas.
There are now hundreds of billions of websites out there dominated by individuals and companies who run a service, have a product range, or a business that runs solely from the internet.
These businesses and companies need e-commerce specialists to effectively run the day to day sales, marketing, web design, and processes for the business to thrive. So, if you have a passion for all things online, the good news is that you can take your passion and turn it into valuable e-commerce skills, allowing you to be in demand to work for any online business.


Security Experts
Behind every email blackmail, information hack, or data breach, we can assure you there is a company rushing around behind the scenes trying to put out the fire. As the internet gets bigger and bigger, dominating our lives, the negative to this is the rise in cybercrime. But if you wish to look at a positive, it's excellent news for those seeking a job where they can utilize cyber security skills. Employers simply cannot hire people with these skills fast enough.
The internet is continuing to create new social and business opportunities, which increase the depth and volume of the data we put out there. This can be both corporate and personal data. This type of exposure to data is a cyber crook's dream. Because of this, we are seeing an increase in cyber-attacks and beyond.
Those individuals who know how to approach such cyber threats are now 'hot property' when it comes to recruitment. These skills are like gold, so it's useful to get a go down this education route if you want to secure one of the skills of the future. There are many security studies online which cover not only cybersecurity but general methodologies across national security, providing you with some of the most sought after skills.
Social Media Managers
In a world where we communicate via Facebook, Instagram, and Twitter daily, it's no surprise to see that it is these social channels that businesses want a presence on. These social media networking sites aren't just for being 'social' with each other; they now make perfect platforms for businesses to reach out and market to potential target market customers.
The role of Social Media Managers has exploded. Most companies – whether it's banking, retail, hospitality, beauty, or travel – will have a dedicated social media team in place, who work to strict strategies and marketing plans. It's not uncommon now for companies to bring in an income via social media, making it part of the sales tactics.
The skills needed to successfully secure a future career in social media can be quite varied. Of course, a strong understanding and passion for the online retail business is expected. Then comes creative skills in terms of understanding eye-catching design, along with a more analytical side, in which working on PPC and social media metrics will be needed.

Video and Radio Stars
By this, we mean the rise of YouTube and Podcast stars! Ever dreamed of being a TV presenter or hosting a radio show, but struggle to get yourself heard? This is where the internet has provided ready-made opportunities to get yourself out there.
There are millions of 'YouTube stars' who are known as celebrities in their own right, who found fame from hosting their own videos on the video sharing platform. The next big thing looks to be podcasts, which allow users to create their own version of radio shows.
This is where a sudden surge in people studying media studies and online media skills is growing. To successfully thrive as a content creator on the internet, it's essential to understand videography, photography, and editing skills.
Job Recruitment
Long gone are the days when people applied for jobs via newspaper classifieds or went into specialist job centers to browse the job listings. Now we're in a world of global online recruitment, which means that you could be sat in your London apartment, applying for a job in Sydney via a company's direct website.
We even spot new job openings and exciting positions via social media, making our search process much more hands-on. This change has also created a new job opportunity for online HR and talent scouts, who actively use websites like LinkedIn daily to source the talent out there.
So not only can those looking to seek a change in employment benefit from the internet to find their dream jobs, those who work in recruitment now rely solely on the internet to carry out recruitment tasks.
Aside from the future of career opportunities, even the way businesses operate daily has had a massive impact due to the world being more 'online.' It's now much more acceptable for staff to working from home when needed, introducing more flexible working. The boom of the internet has also changed the way businesses do conferences and meetings, with many connecting to cities around the world via WebEx and other online conference calling systems.
Overall, it's important to see these changes as a positive, looking at the benefits of this highly digital world. As much as people may argue that the internet is taking away some manual jobs, it is also creating many opportunities for new skills and demand for online based careers. Luckily, with many online learning courses and the development across education to teach today's youth the skills of the future, we're a world adapting and embracing this change.