Jump Start Your Career or Give it a BOOST
The beginning of New Year is always a great time to reflect, assess, course correct, restart, learn and cherish.
Yes it is true that there were many things you wanted to achieve, many did not come to pass due to various reasons, and there were things that you did not plan for but they happened whether you liked it or not. Life can be full of more surprises than you can handle if you do not take time to reflect on your past, learn from your mistakes, course correct and make a "commitment to change".
Whether it is your career or your personal life, take this time to read through our compilation of quotes from some of the most successful people and help redirect your career, or give it a boost. Think "change", and know that change can be painful, but results will be cherished for much longer, and may be even for generations to come like some of the folks below who left a legacy behind them.
Feel free to share this blog, or the images in your Facebook and other social media, and just give a link back to Inspire52.com, so your friends can also benefit.
"One of the huge mistakes people make is that they try to force an interest on themselves. You don't choose your passions; your passions choose you." –Jeff Bezos, CEO of Amazon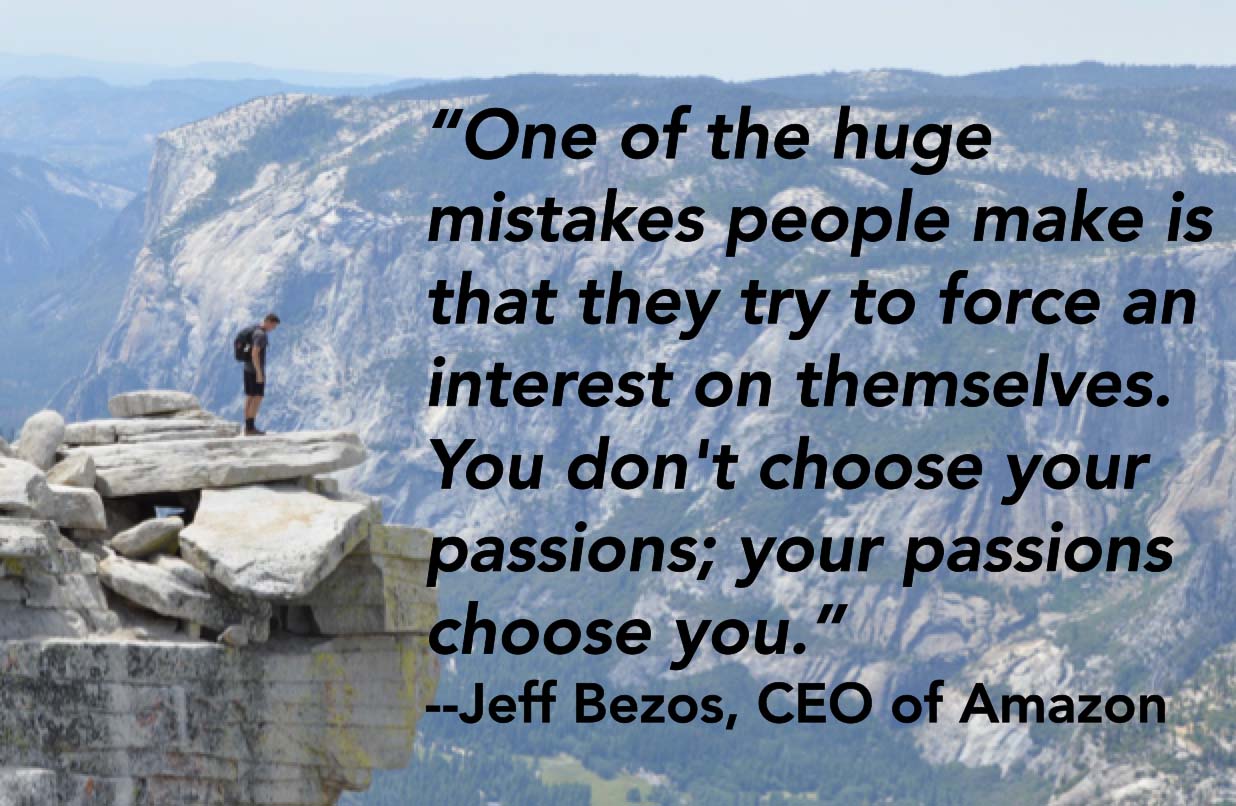 2. "A dream doesn't become reality through magic; it takes sweat, determination, and hard work." –Colin Powell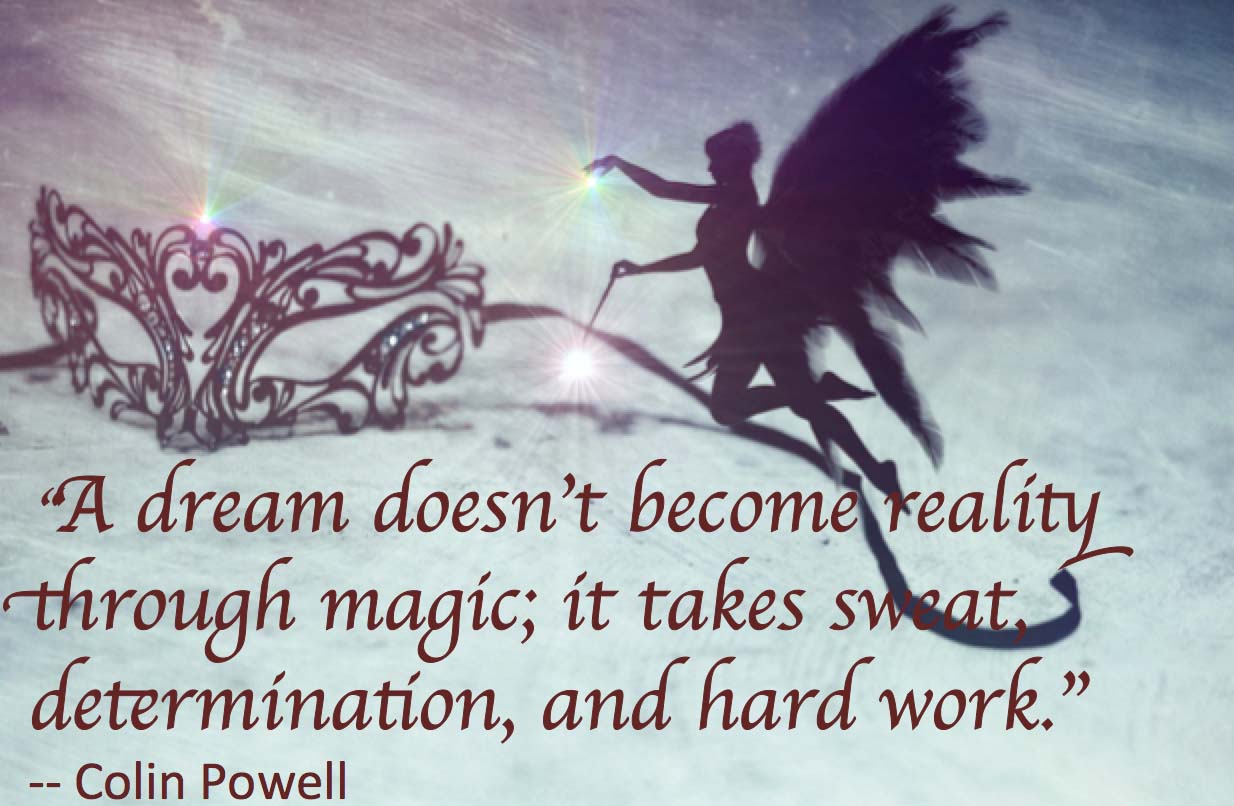 3. "Never continue in a job you don't enjoy. If you're happy in what you're doing, you'll like yourself, you'll have inner peace. And if you have that…you will have had more success than you could possibly have imagined."–Johnny Carson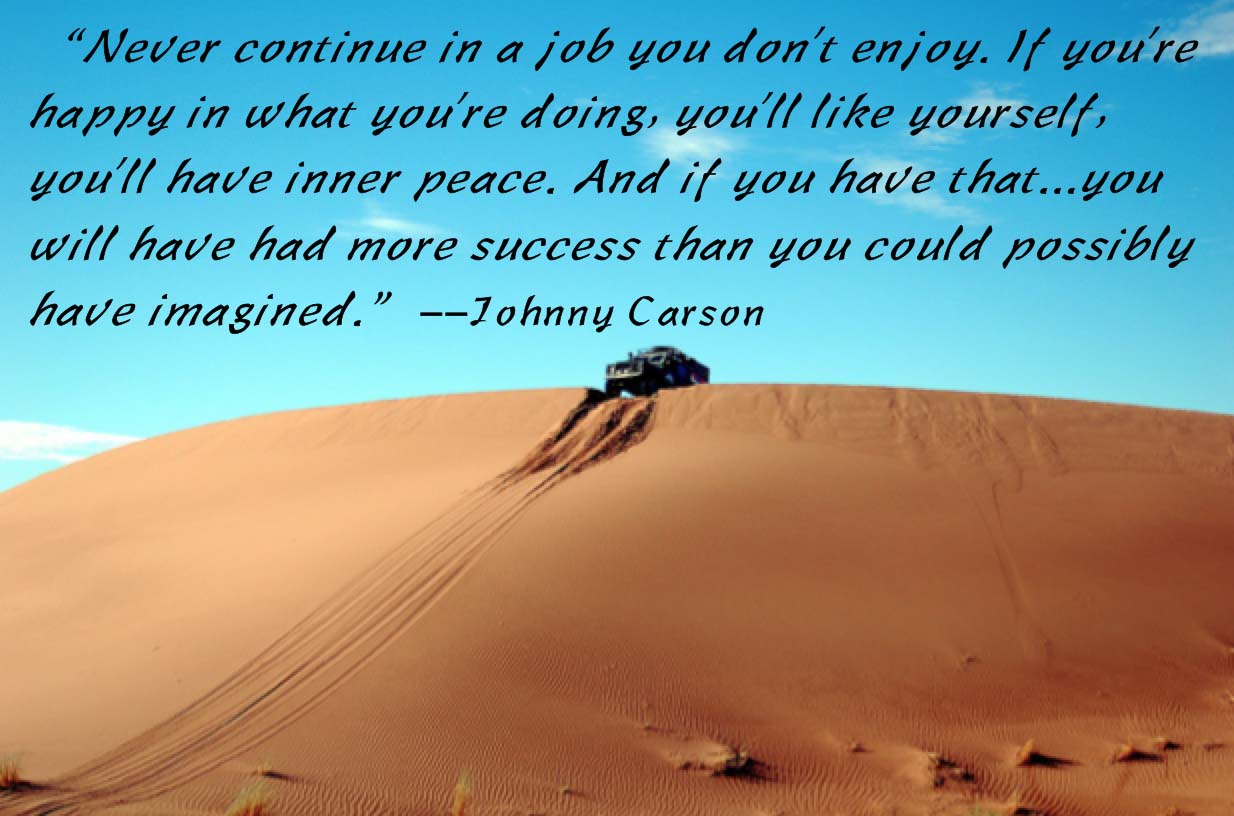 4. "Have the courage to follow your heart and intuition. They somehow already know what you truly want to become. Everything else is secondary." –Steve Jobs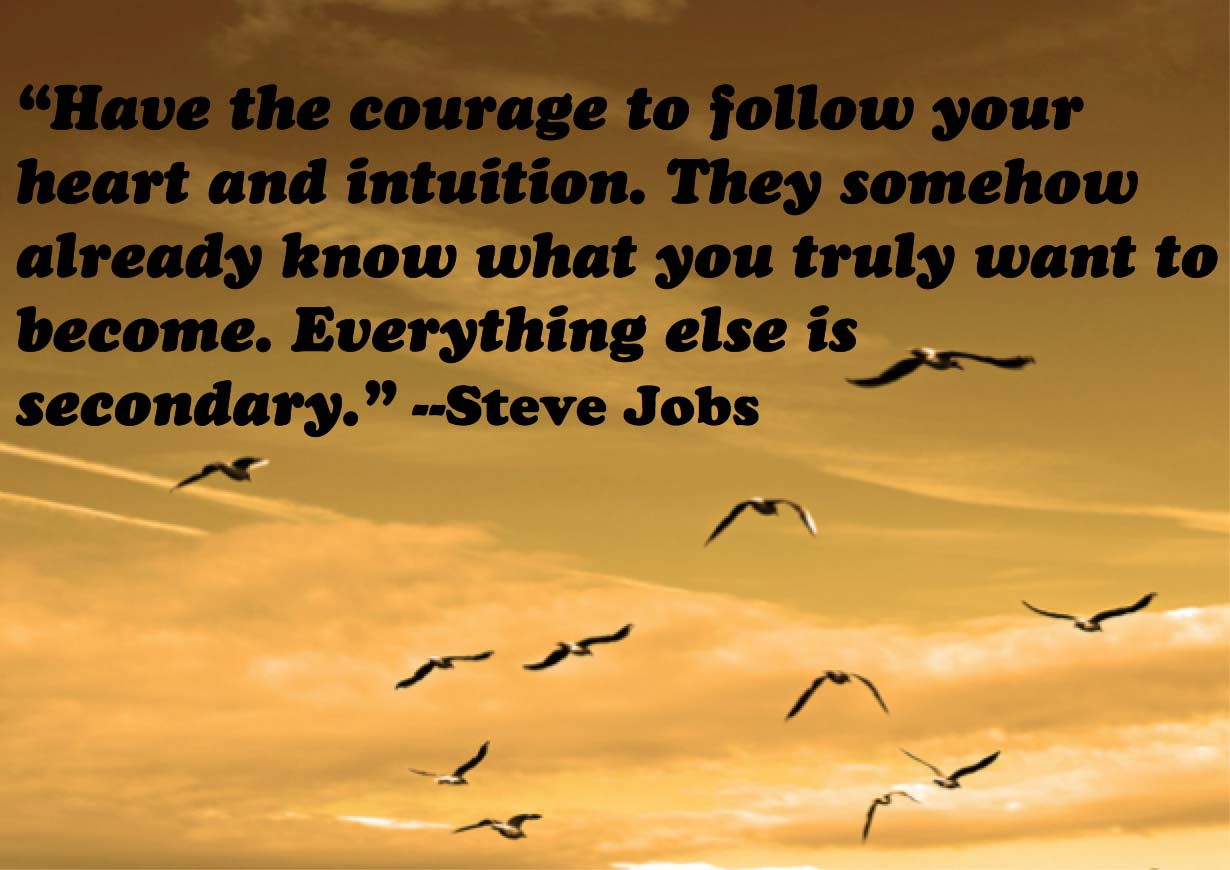 5. "A person who never made a mistake never tried anything new."-Albert Einstein
6. "A year from now you may wish you had started today" – Karen Lamb
7. "Don't count the days, make the days count"-– Muhammad Ali
8. "Never give up on a dream because of the time it will take to accomplish, The time will pass anyways"— Earl Nightingale
9. "Go as far as you can see, and you will see further" — Zig Ziglar

10. "You imagination is your preview of life's coming attractions"– Albert Einstein
11. "The more I want to get something done, the less I call it work"– Richard Bach
12. "Build your own dreams, or someone else will hire you to build theirs" –Farrah Gray
13. "SOMEDAY is not a day of the week" – Denise Brennan-Nelson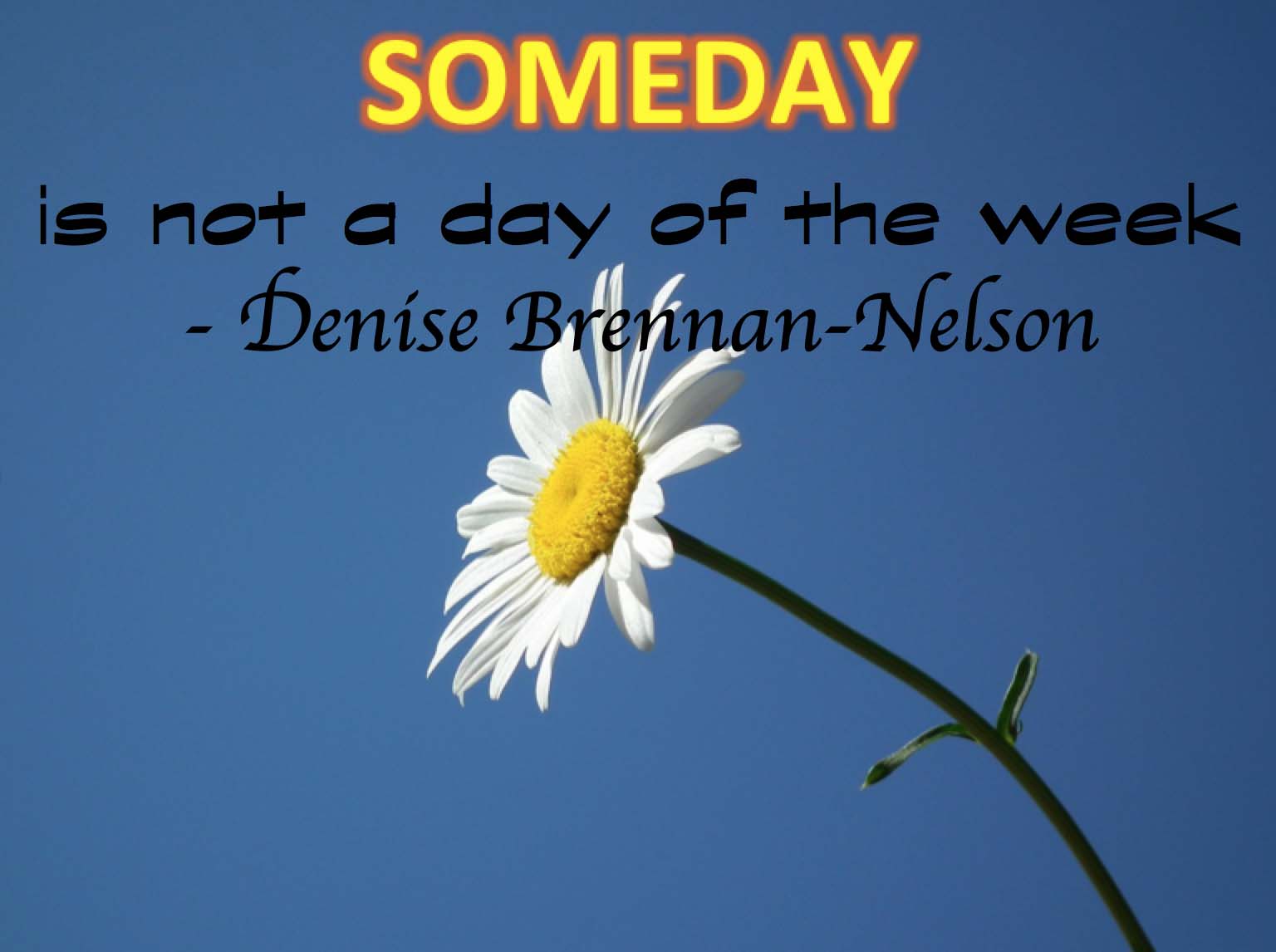 14. "You can decide where your time goes, You can either spend it moving forward, or you can spend it putting out fires" — Tony Morgan
15. "Great minds discuss ideas, average minds discuss events, small minds discuss people" – Eleanor Roosevelt
16. "Develop Success from Failures, Discouragement and Failure are two of the surest stepping stones for success" – Dale Carnegie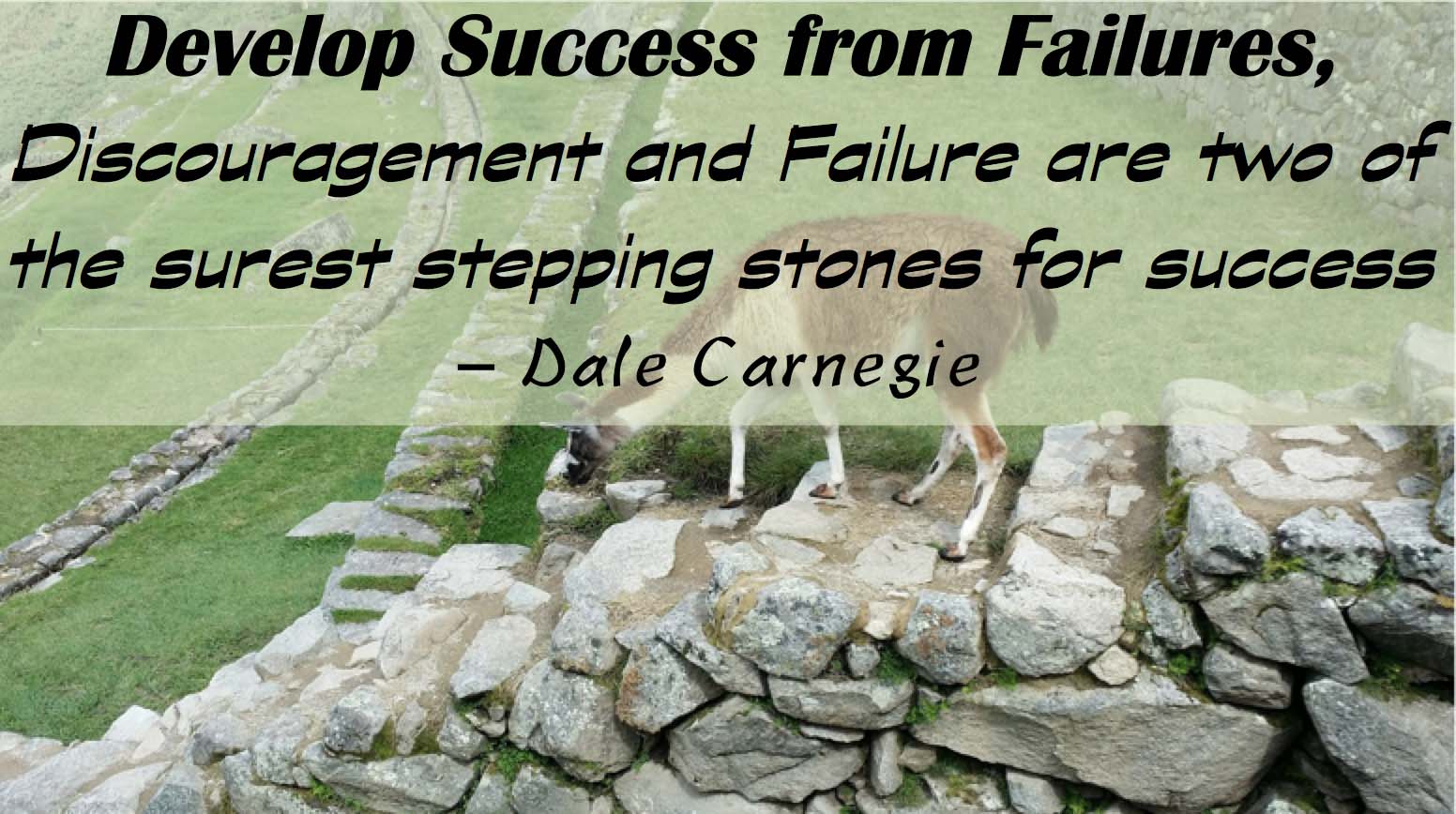 17. "Failure is the Condiment that gives Success its flavor" – Truman Capote
18. "Don't bury your failures, let them inspire you"– Robert Kiyosaki
Also Read- 19 Inspirational Quotes to Motivate You in Your Personal Goals