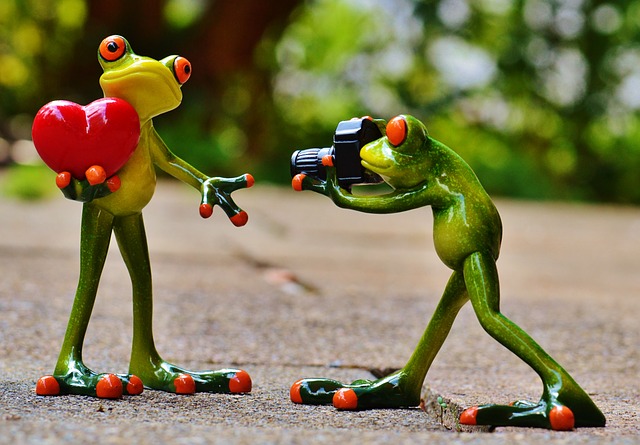 Heart failure is a huge problem in the United States due to poor diets and the like, and recent statistics show that more than five million Americans are heading for an early grave every year if they don't change their habits. It's not just the general public that have problems with their hearts either. Celebrities have also encountered many problems down the years. This shows that it doesn't matter how much money you have; heart failure can always pose a problem if you don't look after your body. Here are a few of the celebrities who have encountered heart problems in the past.
1.     Larry King – TV Host
Known for his TV presenting skills on the likes of CNN, Larry King famously had a heart attack in 1987 and had to have bypass heart surgery to give him any chance of living. Larry was a heavy smoker, but as soon as the heart attack came knocking, he decided it was time to quit and he hasn't had a cigarette since. Larry King has a charity called the "Larry King Cardiac Foundation". It's used to promote heart diseases and to get people to take advantage of courses such as the one the National CPR Foundation provides, which help keep people alive during cardiac arrest.
2.     David Letterman – Former TV Host
David Letterman was renowned for his late-night shows "Late Night with David Letterman" and "Late Show with David Letterman". His father died at an early age due to heart failure, so David was always careful with his diet. However, in 2000, an angiogram was issued and it showed blockages in his heart and arteries. He had quintuple bypass surgery to solve the problem and to increase blood flow to his heart. He was subsequently given the all clear and the chances of a future heart attack were minimsed.
3.     Dick Cheney – 46th Vice President of the United States
Heavy smoking has been an addiction of Dick Cheney's for years. Because of this, since he was 37 years old, he has undergone numerous heart surgeries to help keep his heart pumping. In fact, one of the surgeries that took place fixed a pump into his heart so he could carry on going about his life as normal. Several inquests were made during his time as Vice President to determine whether he was fit enough for duty or not.
4.     Bill Clinton – 42nd President of the United States
The former president of the united states had his blocked arteries fixed on two occasions. That wasn't his only health threat though, as he also underwent quadruple bypass surgery. He was always known to be a little overweight due to a poor diet, but he has since changed that with good nutrition and healthy eating.
5.     Toni Braxton – Singer
While heart failure and diseases are predominantly more of a problem for men, but women aren't off the hook entirely. Toni Braxton knows that just as well as anyone when doctors discovered she had pericarditis in 2004 when she was just 37 years old, which is a case involving the inflammation of the lining of the heart. She now avoids unhealthy foods and remains active by exercising daily.
6.     Barbara Walters – TV Personality & Author
Barbara Walters was a victim of a heart attack in 2009 when she felt chest pains. She immediately went to the hospital to seek help and she underwent open-heart surgery after doctors discovered she had an aortic valve that wasn't doing its job. It needed replacing there and then and then after four months of recovery, Barbara went on to make several TV appearances.
7.     Robin Williams
Beloved Robin Williams, who is unfortunately no longer with us after committing suicide in 2014, had heart problems as well as Parkinson's disease. He, too, had aortic valve problems much like Barbara Walters, so he went under the knife in 2009 to have open-heart surgery. Robin Williams and his family have had a long history of heart disease problems, so it was no surprise he followed suit.
8.     Bret Michaels – Musician
25% of the United States population has a hole in their heart and Bret Michaels was one of those people in 2010. It doesn't matter how hard-faced you are, heart failure is a widespread problem these days and Bret Michaels knows it. He also suffered a brain haemorrhage and later suffered a mini stroke, which led him to the surgery table where he underwent open heart surgery.
9.     Star Jones – Lawyer & TV Personality
Star Jones wasn't in a good place when she had problems with her diet, which essentially caused her weight problems. She decided to take it into her own hands to change her lifestyle, but due to extensive workouts and a quick change in her diet, she succumbed to heart disease. She immediately underwent open heart surgery to counteract the problem and doctors repaired her aortic valve to keep her alive to this day.
10.  Miley Cyrus – Musician
Surprisingly, the young musical sensation also has heart problems, which just goes to show anybody on earth can get it. Her disease lies within her heart beat, which is much higher than usual. This condition is called tachycardia and it's a condition that isn't as dangerous, but it's still one that can cause cardiac arrest if it isn't handled the right way. Miley Cyrus is afraid of her future, but she still doesn't let it get in her way of performing to the best of her ability. Miley eats well and regularly exercises in the hope she can prolong her life.
It's clear that heart disease is a major problem today because of family history or simply because of dieting problems. While many people do look after their bodies, many others do not and it's often because of a lack of looking after the body that causes the problems. Most of the above celebrities are still with us. However, that's only because they have changed their lifestyles and the way they eat.