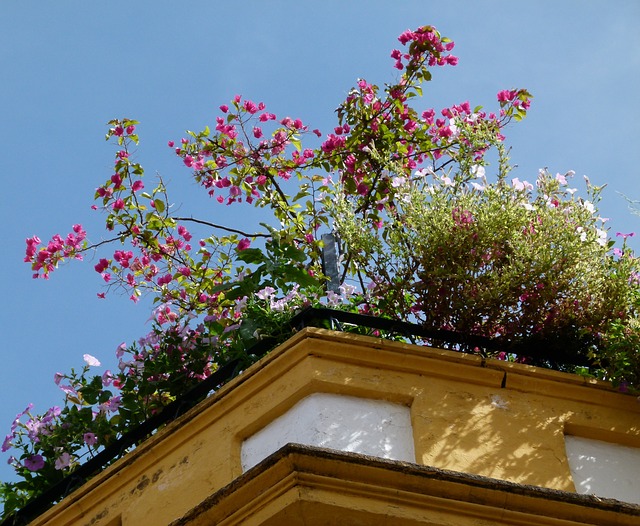 One of the things most apartment dwellers really regret is the lack of space for gardening. Although they have a sunny balcony, there is usually no space allocated for a community garden. Some of the newer green and sustainable apartment complexes are providing a small area for the residents to grow fruits and veggies, but unfortunately, there are few of those buildings around – at least in the United States.
So, what can you do to grow your own organic veggies with no ground to plant in? The first thing you can do is to read about the benefits of organic gardening on backtofarm.com. Then you can learn about which kinds of plants grow well in containers. With the knowledge you just acquired, you can actually have a lovely garden growing right there on your balcony and the best news is that you may even be able to grow fruits and veggies every month of the year! Here is a small sampling of plants that do well in containers.
Tomatoes
Tomatoes are one of the most prolific species which can actually produce a large crop every year, but you must ensure that you plant only indeterminate kinds if you want to get your money's worth. These can be trained to become vines and will continue growing upwards if you follow the steps in this video.
Peas
No matter what kind of vegetables you prefer, always keep at least one or two pots with peas growing in them. The beautiful thing about peas is that they can be used in successive planting. You can have two harvests a year, but the trick is to immediately plant another vegetable upon pulling up the plants. Why? Peas produce nitrogen in the soil which is the most important nutrient for seedlings.
This is why peas are one of the best plants for organic container gardening. You don't need to add chemical fertilizers because peas give off what your next round requires for healthy growth! Simply rotate planting new plants into your recently harvested pea containers and you have ready-made nutrients to stimulate growth. Continue putting peas in any pots you've harvested, and that soil will get fertilized as well. Keep rotating and you will need fewer organic fertilizers. Enough on peas; let's move on to peppers.
Peppers
Peppers, like eggplant and tomatoes are in what is called the Solanaceae family, commonly referred to as nightshade. Like tomatoes, peppers grow well in pots and can be highly prolific. Some cultivars are indeterminate like the tomatoes mentioned above and can produce fruit over a long period of time if pruned. You can find a great deal of information on indeterminate peppers from the Alberta Agriculture and Forestry website.
These are just a few of the plants which do well in pots or containers. From greens to potatoes, there are many varieties of plants which you can easily grow right there on your balcony. Just don't forget to leave a space for your garden chair. You need those vitamins from the sun just as much as your plants do. The only difference is – don't put sunscreen on your veggies. That won't do at all!