This is the story of two guys named "AJ". Both "AJs" attend the University of Alabama. One is the star quarterback of the famed football team, and the other a quiet guy with cerebral palsy. They met by chance at a school bus stop, and that twist of fate changed them both forever. Grab a tissue…
Alabama's season ended with a loss to the University of Oklahoma in the Sugar Bowl. It was the last time AJ McCarron would play quarterback for the University of Alabama. He shared his final moment in the locker room with his great friend, the equipment manager, AJ Starr.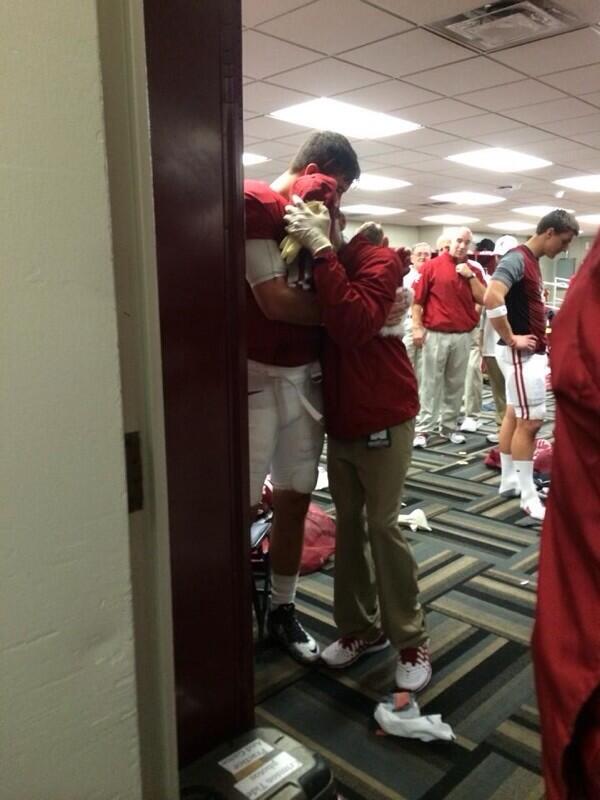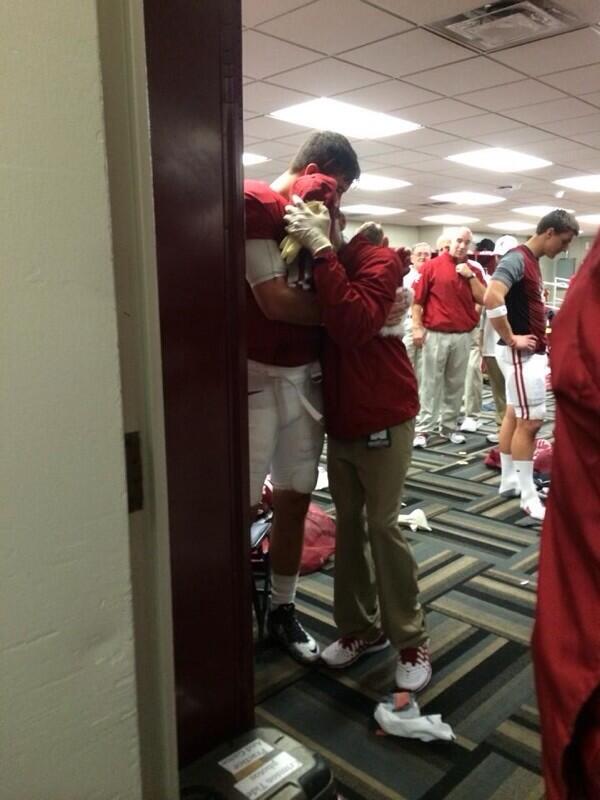 Source: @10AJMcCarron Instagram.
CREDITS: Video produced by ESPN. Original source found here.