Far-flung locations, idyllic beaches, cities full of history, they all come to mind when thinking about spending those precious free days during the summer. But if you are short on funds or don't want to spend hours on airplanes and cars, why not try a Staycation this summer. Vacationing in your hometown can bring unexpected pleasures and a new appreciation for your town but also has advantages that can't be overstated:
*No delays due to airlines or other companies
*If the weather is bad, you can adjust and be a lot more flexible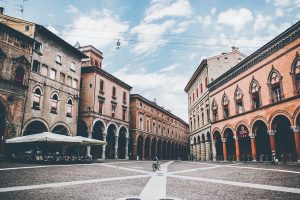 (source: pixabay)
To have a good staycation, as odd as it may sound, try not to do anything you normally do at home, no laundry, no chores, wake up late, eat outside, break with the routine and you'll be able to really feel that change of pace and environment you feel in a trip to a new place.
Another benefit is the lower cost of a staycation compared to a regular trip, but don't just stay because you can't afford to go somewhere else, approach it as a rediscovery adventure and do as you would do in a far-away location, highlight the positives and don't let the negatives get the best out of you. At the end of the day is all about relaxing and making memories.
And while you are staying local, why not use a Staycation to reconnect with your extended family or circle of friends. A joint activity can bring joy and closeness with people you may not normally vacation or travel with.
As with a regular vacation, planning is key. Do your research, read guides about your hometown, embrace the tourist in you and plan it like you are going abroad. But leave time to relax and slow down the pace, commit to forgetting about work and enjoying these days for what they are: time for yourself.
Try the 15 tips below to jumpstart Staycation
Sign up for a free walking tour in your city, it can be a tour focused on architecture or one of the haunted places in some neighborhoods, whatever the topic or the length, a walking tour is sure to bring new discoveries and see familiar places in a new light
Do a scavenger hunt, as with walking tours, scavenger hunts can be fun ways to discover new places and new people and the themes can be as diverse as your imagination can take you, many will help you discover historical facts you would never find out about your hometown.
Move around on two wheels, but not the Segway variety. Take advantage of your public bicycle programs and see your city from a new perspective. Ride the bike trails or city bike lanes and enjoy the shortcuts.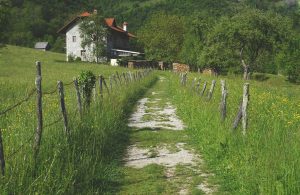 (source: pixabay)
Take a hike, if you are lucky to live close to a park or a forest take the time to explore the trails, find hidden waterfalls or swimming holes. Or just take a walk to a scenic view or to the highest point in your town, looking for a different point of view powered by your own strength can bring a sense of accomplishment.
Be the tourist, make a list of all those touristy things you've been turning your nose up to and do them all. You'll discover what brings people from all over to your piece of the world and probably will end up with a renewed sense of pride in your hometown.
Live the foodie style, research all those trendy places in your town that are exploring new cuisines, or the latest food hall or farmers market. Take the time to taste and smell and try a few things that may be scary, no better time to try that exotic cuisine than when you can just go home in a matter of minutes.
Watch a game, any game. Baseball, football, soccer or badminton, it doesn't matter, there are endless games going all summer. Grab a hot dog, get some sun and root for a local team.
Get wet, in the US at least half the population lives near the coast and another 10% lives near a lake, so there is no excuse to go and swim a little, try stand-up-paddle or just relax with the sounds of water near you.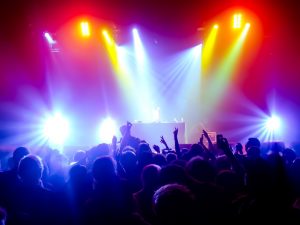 (source: pixabay)
Soak up the culture, visit your local museums, some cities are lucky to have world-class museums and galleries but every town will have museums, they can be esoteric, strange, tiny or actual gems, but they can all be fun.
Feel the rhythm, summer is the time for outdoor concerts, whether you catch a classical performance under the stars or a rock concert with throbbing lights, make sure you find the events going on in your hometown and let the music wash over you.
Connect with your spirit animal, never tried horse riding? It may be the best time to start, with short trails and beginner classes, it is always a good way to engage with one of the noblest creatures.
Catch up on your sleep, while traveling abroad we may be tempted to be out every minute of the day as not to miss anything, but in a staycation, you can slow down and have the luxury of a few naps during the day.
Relax with a book, find a secluded garden or the trendiest of the artisanal coffee shops and catch up on your reading, whatever your taste, beach read or philosophy dissertation, change the scenery and immerse yourself in the words.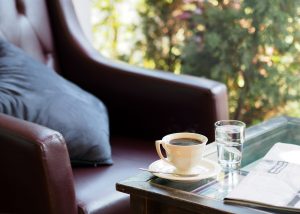 (source: pixabay)
Let your hair down, try a new neighborhood bar and enjoy the night away meeting new people and maybe dancing a little.
Go all in, and book a hotel in your own hometown, get pampered and enjoy room service, maybe play a round of golf and ask the concierge for recommendations. He may have a few hidden spots you can add to your list of must-dos.