Everybody deserves to feel happy at home. Home should be our sanctuary, a place where we can relax away from the stresses and strains of the world. Does your home feel like that? If not, here are some simple, positive steps you can take to put the smile back into your interiors.
Lighten the mood
Top priority when introducing happiness into the home is channeling as much natural light as possible into the rooms. Maximize window spaces by removing heavy, light blocking drapes. Consider installing interior wooden shutters that allow you to control light flow into the room with easily adjustable slats. With a whole host of designs available for different rooms and window profiles, these streamlined treatments can be painted any color and suit any style interior. Why not get some free shutter samples and test out some ideas for yourself?
As well as shutters, experiment with dimmer switches to adapt ambiance to different moods and invest in some scented candles to infuse rooms with delicious scent and a warm, positive glow.
Color me happy
We respond to colors on a subliminal level and some shades are more restful than others. For a tranquil and serene interior, avoid red and orange, which can be over stimulating and heighten feelings of frustration and anger. If you can't resist a pop of red at home, restrict it to accent colors in accessories, wall art or cushions. Alternatively, pale pastel pink makes a good substitute and is very on-trend right now.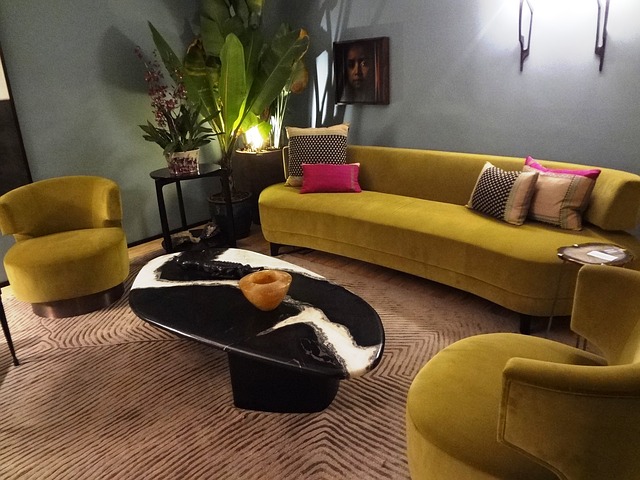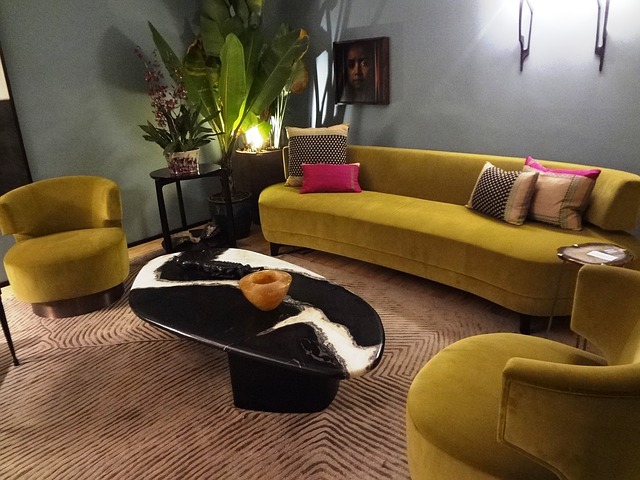 Image source: pixabay
For instant positivity, the color yellow is hard to beat. The shade of optimism and clarity, a warm yellow room gives a significant mood boost. It's best to keep things at the paler end of the spectrum as intense, deep yellows can cause irritability and hyper-activity in some people.
Natural shades such as greens, off whites and washed out blues are calming and serene and work well in spaces where we aim for total relaxation such as the bedroom, bathroom and living room.
 Warm welcome
The entrance sets the tone to your home environment. Look at your front door area – is it welcoming, cheerful and smart? Remove off-putting details such as clutter on the path – place an urn of flowers outside and give the door a lick of fresh paint in a vibrant, welcoming shade.
Once through the main entrance, is the hallway or vestibule bright, light and energizing? Does it make you want to explore further, or turn around and head straight out again? Analyze the space and view it how visitors might experience it – coming home should feel positive, so if it feels like a turn-off, make changes to the décor to switch it up a gear.
 Cut clutter
De-cluttering your home makes it feel calmer, less chaotic and happier. Living in disorganized, over-flowing spaces saps our energy. Take steps to a more harmonious home by reducing the amount of unwanted stuff lying around. Replace it with pot plants for their calming properties and air purifying benefits, and consider a fish tank or indoor fountain to introduce the positive influence of water in the home.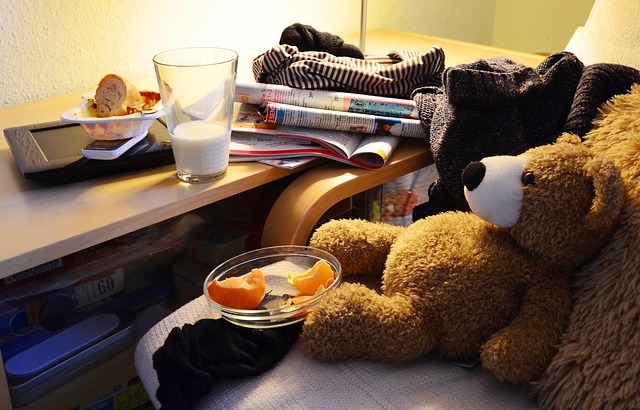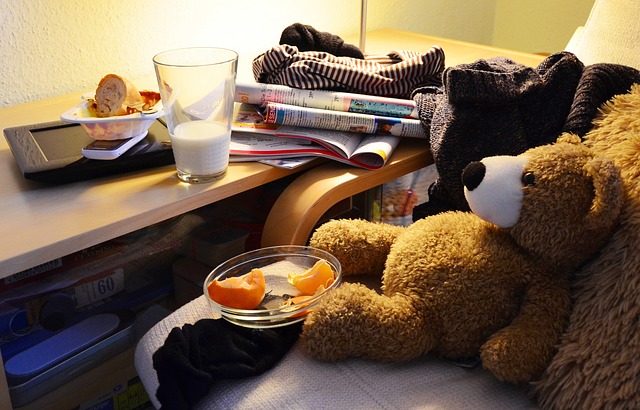 Image source: pixabay
Improve the mood at home with some of these simple changes – it won't take much time, money or effort, but the rewards in terms of happiness levels will be priceless…