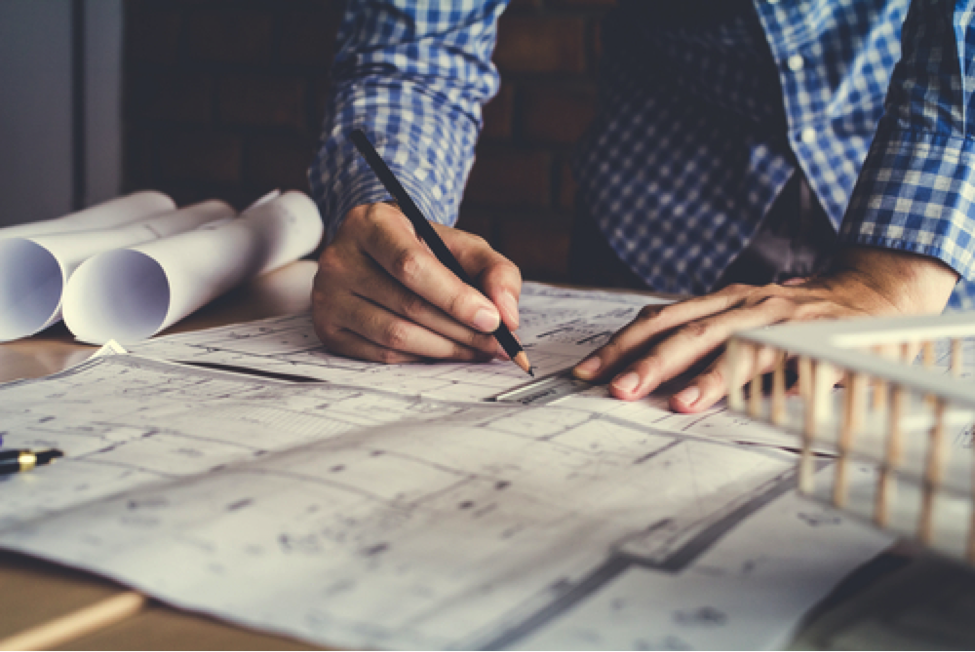 This month, as many of your friends are resolving to lose weight and exercise every day, you are focusing your New Year's resolutions on your home. This is the year you will tackle that kitchen renovation, update your bathroom, paint your bedrooms and take out the wall between your family room and dining room.
As a proud DIY'er, you know that some of these tasks can be done on your own, but others call for an architect or a designer. The problem is, you're not exactly sure who you should consult.
With this question in mind, let's look at the differences between architects and designers, and who is the best professional for each of your upcoming home improvement projects.
Architects 101
Architects are trained in engineering, design theory and project management, and are licensed professionals. Architects typically charge between $60 and $160 an hour, but this amount varies depending on where you live and the size of your project. In addition, if you want your architect to also manage your home renovation and oversee the work, they will likely charge an added 5 to 10 percent of the total cost of the project. If you are planning a major remodel or want to make an addition to your home, an architect is probably your best bet. As Today's Homeowner notes, architects are adept at coming up with suggestions to solve your home's complex design issues, as well as making sure that any additions are aesthetically pleasing to the overall look of the home. Also, if you want to remove a wall to create a more open concept, consulting with an architect is crucial — they can determine if the wall is load bearing and if so, how to safely remove the wall and support the ceiling so the ceiling doesn't cave in.
All About Designers
While a designer does not have academic training in engineering and architecture, they are quite capable of planning an interior space and remodeling specific rooms. For example, if you want to redo your kitchen or bathroom, a designer should be able to handle that project. Designers usually don't offer project management services, so if you are hoping to knock out a huge number of renovations at once and don't want to supervise everything yourself, you should stick with an architect. But in general, designers can handle a large number of projects and will typically work well alongside a contractor. Similar to architects, designers typically charge between $50 and $200 an hour (architects will usually bill more hours, so you will most likely pay more for their services).
Whoever You Work With, Factor in Their Costs to the Overall Project
Professionals' fees will play a large part in your budget, so it's important to research every detail of your project. For example, if you are trying to determine the cost of remodeling a kitchen, start by measuring the size of the room and then decide if you want entry-level, midrange or high-end finishes. If you want to relocate a sink or appliances, this will also add to your quote. Once you know what you hope to accomplish, you should have a better understanding if an architect or designer is better suited for the job.
While your friends might have a hard time sticking to their resolutions, you are determined and excited to finish your home renovations. By having a solid understanding of what you hope to accomplish and which professional is best suited to help you, you will end 2018 with the remodeled home of your dreams.