When you are choosing bed-sheets, pillowcases and duvet covers, do you tend to focus more on how they look, or how they feel? Getting the right look in your bedroom can be an important part of home design, and the way you dress your bed can be a great way to add color and texture to the room. However, if you don't choose the right textiles for you, then you may be setting yourself up for poor sleep, and even other issues like skin problems. Here, we take a look at how to choose the right bedding for your home, to make sure you'll feel comfortable every night!

Image Source : elledecor
Synthetic Fabrics
The worst choice when it comes to bedding is synthetic fabrics, for example cheap polyester bedding designed to imitate satin. These can be an affordable way to get a nice look for your bedroom, but they are not breathable, meaning you are likely to feel clammy and uncomfortable. These sheets and duvet covers also don't tend to last very long before going bobbly and scratchy. Avoid them, especially for children's rooms, though if you really like the look of a certain synthetic piece like a cushion cover or throw, you could always use it to decorate your bed during the day and keep something in a more comfortable fabric underneath to actually use when you sleep.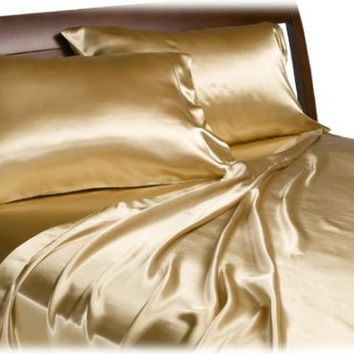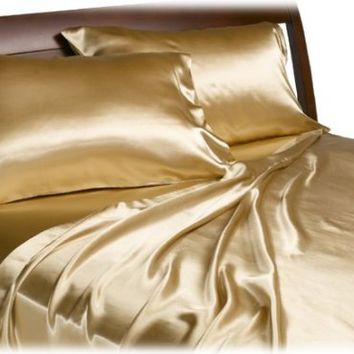 Image source- wanelo
Satin
Satin sheets give a sense of luxury, and well made satin bedding is a popular choice. However, it is down to personal taste whether you will actually sleep well with all satin bedding. Some people find the slippery texture doesn't feel as appealing as they expected when they sleep in a bed with satin sheets, and it can be annoying having your duvet slithering off you in the night!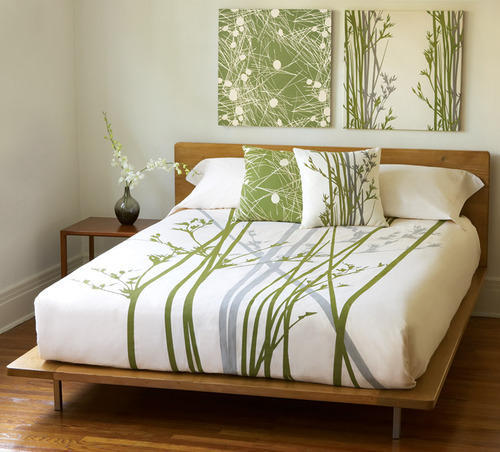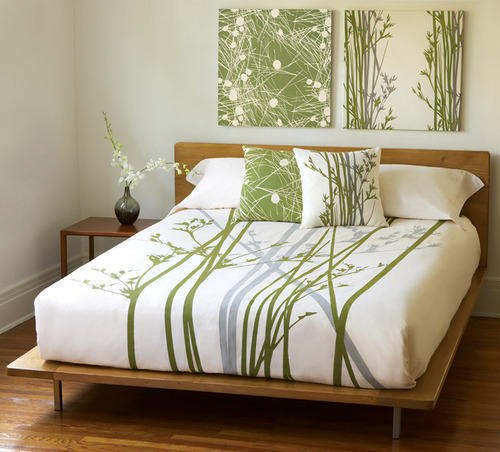 Image source: indiamart
Cotton
For most people, cotton is the best choice. If you want something high end with a sheen similar to satin and a smooth, soft texture, high thread count Egyptian cotton is a luxury well worth paying for. It is breathable and has a nice weight to it, so won't make you feel too hot in summer but will keep you nice and cozy in winter. Of course, these sheets tend to be a big investment, so if you can't afford them or can only afford one set and want a second set to use when they are being washed, a great choice is ranforce cotton. This is far more affordable, and while it doesn't have quite the same decadent feel, in a good quality bed set with a decent thread count, it can feel great. Because ranforce is so affordable and popular, you'll also be able to find your sheets, pillows and duvet cover in just about any color or design style you like.
Getting the right materials when you choose bedding is really important for comfort, so don't pick yours on looks alone – buy the best quality you can afford and then look out for stylish designs that will fit your ideal bedroom!