Some things in life should not be taken for granted. There is always someone else in the world that has it much worse than you do. Mindfulness is something that is such a great practice no matter what stage of life you are in. You have to be mindful in order to appreciate life. A common thing I will talk about is how life is very precious; being mindful has to be one of the priorities for each of you. It comes from many different aspects such as, simply being open minded, practice meditation, exercise, reading etc.
The simple things that you can do to lead to this life, will drastically improve your mindfulness. No matter which thing you do, one of them or all of them, you will find that implementing those will give you a huge difference in lifestyle.
Open Minded.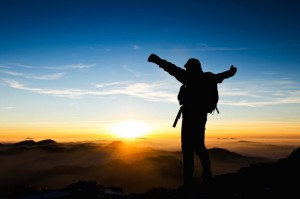 Being open minded is probably the key to living a mindful life. Cultures around the world are much different than ours here in the US, unfortunately "Americans" have a track record of being very closed minded and therefore not respected by much of the world. Living with the idea that you are better than someone else, is no way to live. There are many trends here that if you speak to someone across the world, are not even thought of. But those trends lead many of you to be closed minded and materialistic. Life is much more than looking cool or having all the latest gear or being flashy, it is truly about realizing how amazing life is, and using it to benefit not only you, but the world. Things are different around the world, and even within the country, open heart open mind is a great way to start the journey of mindfulness.
Culture is a major way to open your mind. Just being able to understand that culture is out there, and it is very rich in most cases, will show you how open minded you can be. There are many of us who do not desire to learn more about the world, however, to live that mindful life, and to be open minded it is a must. The more you experience culture outside of your own, the easier it will be to lead that mindful life that you want. The world has many things to offer, and without seeing those things you will live in the same society which changes you from being an individual. No matter what you do, you have to make sure you are the best you, and experience the cultures that the world has to offer.
Meditation
Of the many ways that you can become more of a mindful person, meditation is a great first step. It involves centering yourself and trying to see who you are. You can find many different ways of meditation as well. That range from yoga, exercise, literal meditation, reading, the list goes on and on. What you have to figure out is how can you incorporate it into your life today, and make a difference in how you are feeling tomorrow. But how do you start?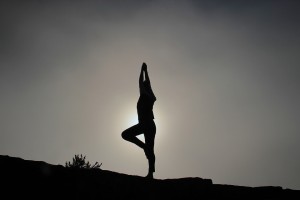 It is possibly a shortcut to leading a mindful life. It takes a ton of discipline in order to meditate. It goes hand in hand with being open minded, because you are taking a step back and relaxing your mind; which leads to your mind being open and free. The simple "Om" isn't the only way of meditating, it can be many things. Yoga is a combination of meditation and exercise. You focus on your breath, and in some practices you focus on centering yourself. On those same lines, even regular exercise can be used as a practice of meditation. There are many good chemicals that release during exercise that can help reduce stress, and create a relaxed mind.
Reading.
One key way of being more mindful in life, is to read. Reading is by far the best way to learn about things that are happening around the world, it is also an amazing way to provoke thought. When you read an article or a story in which it stimulates your brain to think, you will find yourself being much more open to change and open to life. Creating a routine where you read at least one article or story a day (Or a certain amount of chapters in a novel) can significantly improve your mindfulness as well as keeping your brain sharp.
Of the many different benefits that reading has on your mind, the maintenance of your brain health is the most important. Without your brain and mind, you are a shell. Those are what make you an amazing individual and different from the rest of the world. Just reading regularly will help keep you fresh and ready to take on the next step in your journey through life.  You have one life to live and one brain/mind to have, you have to maintain them otherwise they will degrade.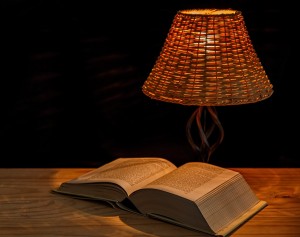 Being mindful is something that comes in time. Our minds always learn and develop as we age, and they will never stop doing that. Just by implementing things that will keep you mindful and conscious, you will find a huge improvement in your way of life. Leading this lifestyle is not just a simple change; it is a way of life shift. To understand what it truly takes in order to get to where you want, you have to jump into it all out. If you take risks, they will certainly pay off, that goes especially with being more mindful.
Time is limited, so you have to make use with the time we are given and with time will come mindfulness. Open your mind, meditate, read, or whatever you find helps you the most. Stick to those and you will get where you want. Life has many amazing things to offer, you just have to be the best you, implement lifestyle changes, and go out and accomplish your dreams.
Want More from the Author? Check Him out Here!