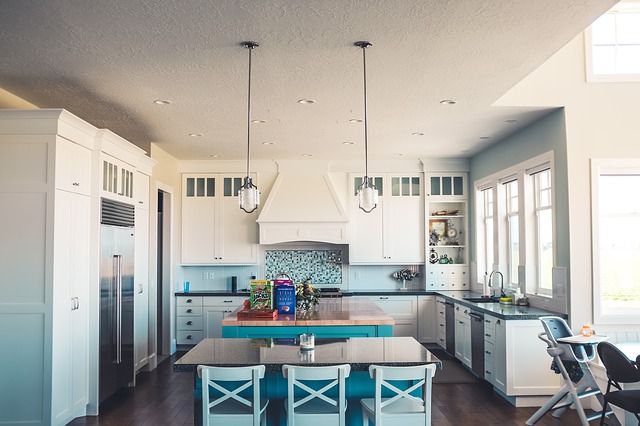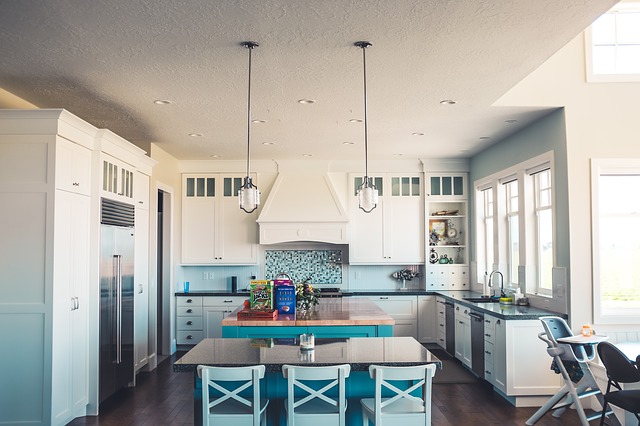 Starting with the blank slate of a newly built kitchen is an incredibly exciting way to curate one of the most important rooms in your home. You're gifted a blank canvas upon which to design your ideal kitchen space, complete with all of the features you're keenest to include. This article takes a meandering walk through all the features that you're going to want to install in your new-build kitchen, including tips to help you balance style with practicality in order to relish the time that you spend in your kitchen in the months and years ahead.
Build Your Surfaces
A kitchen leans heavily on its surface space. It's where your kitchen hosts its many appliances, and it's where you're able to prepare food for your family. As such, planning out just how much surface space your kitchen will possess is a key element of your kitchen design. Remember that some surfaces are a given – like hobs for cooking and a sink for washing up.
Ultimately, you're looking to make the most of the space available to you, and that might include tucking a dishwasher and other appliances underneath a lovely granite surface so that you're maximizing the space you have at your disposal.
Sensible Storage
The next and parallel phase to your surface planning is getting your storage right. You're going to have to think a little bit deeper about this – because over the course of the years you'll spend in your kitchen, you want your storage to be as practical and ergonomic as possible.
Make sure you have plenty of room to store your food – this should be kept in the areas of the kitchen that'll stay the driest – and also your pans, pots, cutlery, and china plates. You'll know just how much equipment makes up a kitchen – so ensuring you have enough storage space is paramount to a well-designed kitchen space.
Lighting
Lighting is more important than you might imagine in your kitchen. Many kitchens have under-cupboard lighting that only lights the surfaces of your kitchen, while a different light controls the main lights that you'll use when you want your room to be bright and full of life.
Your kitchen should be a versatile space – one that you can make homely, romantic, party-appropriate, or bright at the flick of a switch. As such, you should maintain at least two different lighting levels – with perhaps your best option here being a dimmer switch in order to control incrementally the amount of light that you bathe your kitchen in.
Fitting Major Appliances
It's easy to forget that the major appliances in your kitchen – namely, the fridge, the cooker, and the dishwasher – are all serious pieces of hardware that can break and leak in a catastrophic manner for your home. As such, fitting them effectively and safely should be a priority – especially where a gas leak or a water pipe burst can have such dreadful consequences for the kitchen you've tried so hard to curate.
It's probably best, therefore, to bring in a handyman who's skilled and able to perform a dishwasher hookup without you having to stress about its success. That way, you can concentrate on what really matters – the continued curation of your home into the place you're going to feel more comfortable.
Little Finishing Touches
Last but certainly not least are the finishing touches that you'll apply to your home in order to give your kitchen a sense of personalized finality and homeliness. These touches will vary wildly from person to person – maybe you're a fridge magnet kind of family, or else perhaps you'll create a large pinboard to stick family photos and children's sketches on over the kitchen table.
Whatever you do at this final stage of your kitchen curation, be sure that it reflects the mood that you'd like to establish in your home. You'll also want to add seating and a table, of course, which should be hardy to sustain the bonks and knocks it's going to see over the course of its lifespan. By setting up chairs to be comfortable, facing the main body of the kitchen, will be to encourage more social time in the kitchen between meals, too.
That's a wrap: your guide to curating your perfect new-build kitchen, just how you'd like it. Start by following the advice in this guide, and you will be well on your way to having a kitchen that will impress all your friends and family.