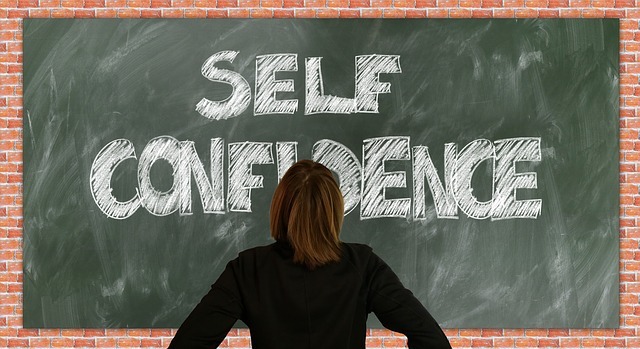 We all want to look and feel great. Unfortunately, our insecurities can often get the best of us and can affect our daily lives. Thankfully, there are things you can do to boost your self-esteem and personal happiness. Read our helpful advice on how to improve your confidence.
Wear an Outfit You Love
One way to experience instant self-confidence is to wear an outfit that you look great in. Wearing clothing you know suits you will boost your confidence, as you will feel happier in your own skin and ready to take on the world.
Sit Up Straight
According to researchers at Ohio State University, improving your posture will allow you to say goodbye to negative thoughts, which can play havoc with your self-esteem. Don't allow pessimism to get the best of you and sit up straight to enjoy a happier life. What's more, it will make you appear powerful and smart.
Do Something Nice for Someone Else
Instantly boost your ego by doing something nice for someone else. Send flowers to your Mom, hold the door open for a stranger or give someone a compliment that could also boost their self-esteem. You'll make someone happy, which will boost your personal happiness, too.
Make a Change
If an aspect of your life is affecting your daily confidence, it's time to remove the issue and make a much-needed change. For instance, if excess pounds are affecting your quality of life, create a diet and exercise plan that allows you to shed a little extra weight. If you are struggling with a body confidence issue, speak to your doctor about the problem or improve a cosmetic flaw with the help of Beverly Hills plastic surgery. Your life is in your hands, so make a change that you are 100% sure will increase your self-esteem.
Set a Goal
It's time to stop putting things off and start taking immediate action. Don't wait for your life to change and start changing it for yourself. Set a goal that will allow you to determine your own future. It can be as small as learning how to cook a dish to as big as asking your boss for a raise or promotion.
Write a list of everything you want to achieve in your life, and aim to tick them off one step at a time. Working towards something will only improve your confidence, and you'll feel a great sense of achievement once you have met or exceeded your goal.
Pamper Yourself
Everyone needs a little bit of pampering from time to time. Feel good on the inside by taking care of your body, as you can indulge in a hot, soapy bath, enjoy a face mask, or you could even treat yourself to a well-earned full body massage. You'll feel like a whole new person once the pampering session is over, which may you make you feel more self-assured.
Share your helpful tips on how to boost your confidence in the comment section below.