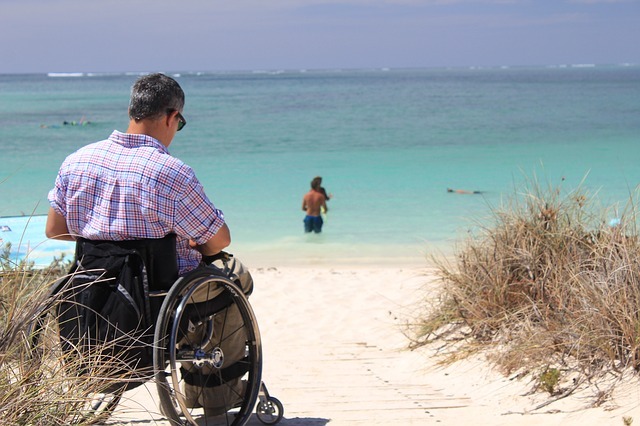 Although steps are being made in many public places to make life easier for wheelchair users, there are certain items that you can get which will definitely come in handy to make things even more convenient for you. Have you ever purchased an item before and wondered how you ever did without it? Well, there are certain things that you'll definitely feel that way about when you use a wheelchair to get around. Whether you use a wheelchair due to a temporary injury or a permanent disability, read on for our top picks of items that will certainly change your life.
#1. Wheelchair Gloves:
Even if the weather isn't cold, you might still need gloves. But, when you think about it, they can certainly come in handy if you manually push your chair. Not only can the tires chafe your hands when pushing against them, they can also be pretty dirty, and you're getting all that stuff on your hands. Gloves will help you keep your hands clean and give you a better grip.
#2. Wheelchair Cup Holder:
If you're tired of dropping drinks down yourself when riding in your wheelchair, having a wheelchair cup holder installed can be a great decision. You can get cup holders that attach to your armrests, or if you use a manual chair, opt for one that attaches to the caster wheels. This will stop you from getting too cluttered and it will be like an extra pair of hands when you want to be able to maneuver your chair freely and enjoy a coffee too.
#3. Wheelchair Cushion:
If you are out a lot, then you've probably found that spending all that time sitting down can cause your lower back, buttocks, and legs to ache. The right wheelchair cushions can make all the difference, contributing to better positioning, easier sitting stability, better pressure distribution and the prevention of aches and sores. If pressure reduction is an important factor for you, a gel foam or air cushion may provide the right type of support. Gel or gel foam wheelchair pads are the best choice for improved positioning.
#4. Wheelchair Bags:
Although some wheelchairs come with a backpack included, many others do not. If yours doesn't have this addition, then you might want to consider upgrading it by investing in a bag or pouch. A simple bag can be great for storing necessities and medical supplies. They often come with designs that ensure they will be installed in such a way that you can reach the bag independently. An easily accessible bag means that you'll be able to use it to store your keys, phone, and anything else that you'll need whilst out and about.
#5. Tire Repair Kits:
Last but not least, simple tire repair kits can make everything so much easier if you get a puncture. Your wheelchair tire going flat when you're out of town could quickly turn into a bad situation where you end up losing your independence. Repair kits will help you temporarily fix the issue until you can get a replacement or see a professional.
Which of these items do you think you'd use the most? Let us know in the comments.