Photographer Evan Schiller and his wife Lisa Holzwarth were on a game drive in the northern Botswana's Selinda area the moment the witnessed something really incredible. Evan was taking photos of his usual subjects, 'big cats', that he and his wife have a passion for. All of a sudden, a troop of baboons came charging through a bush when two lionesses came by and something stunning happened.
A female baboon tried to run from the lioness, but could not outlast the predator. That's when the photographers spotted a baby baboon falling off of it's mother.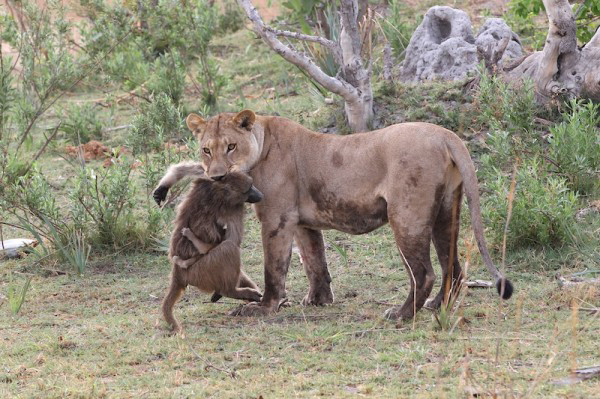 Evan and Lisa were nervous anticipating what would happen next as the baby baboon scaled up the side of a tree away from it's mother's killer.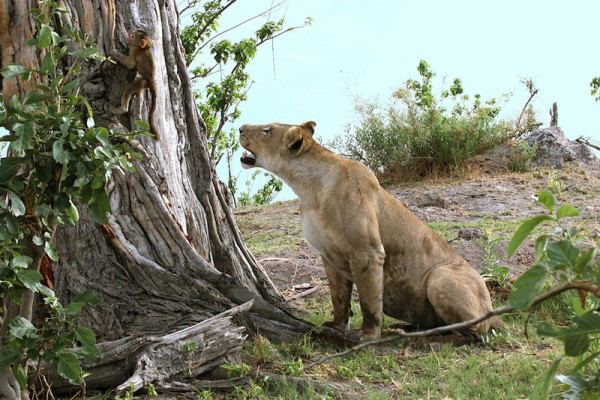 But the lioness looked at the baby with care, not the urgency of wanting to hurt it.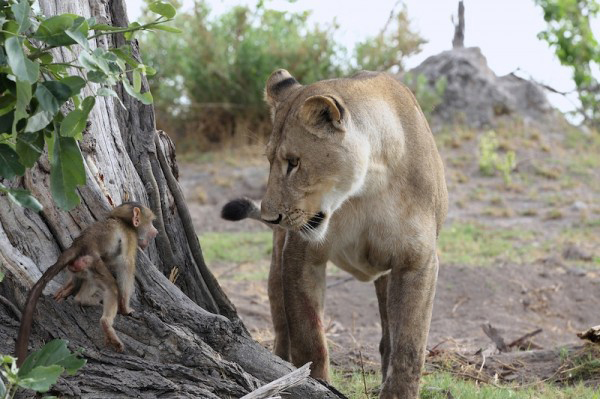 One lioness checked out the baboon who was extremely frightened and apparently injured.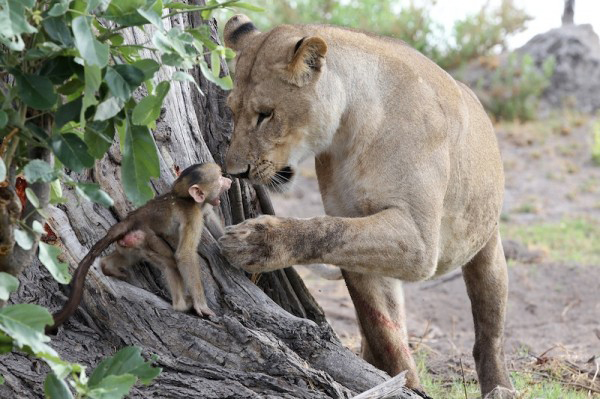 She picked him up and cuddled with him to provide comfort for the shaken up baby.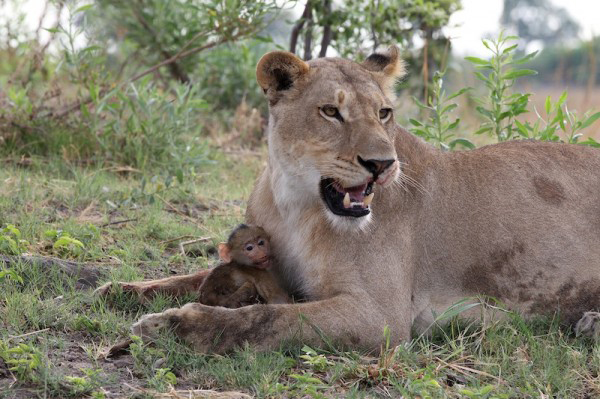 The little one then cuddled up to his new caretaker…but that wasn't even the most amazing part!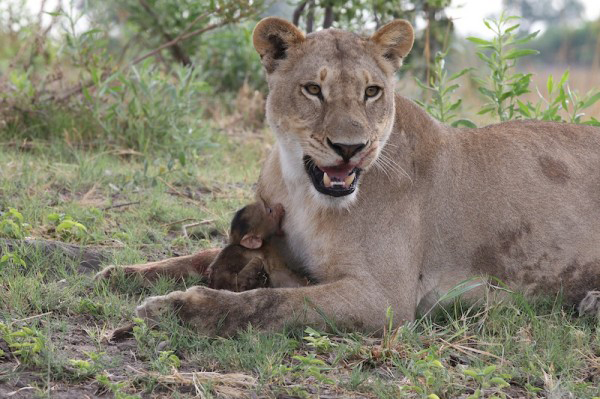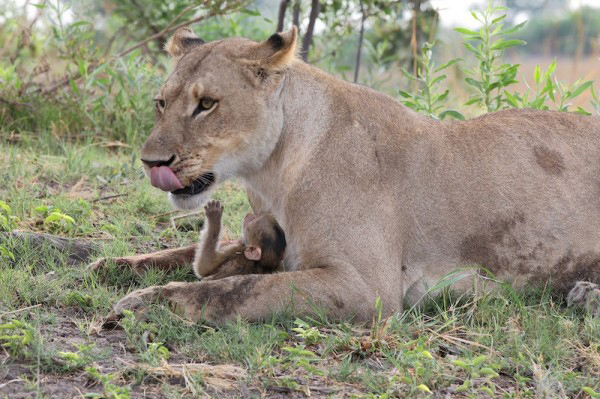 When young male lions approached, the lioness jumped to the defense of the baboon, refusing to let the lion inch closer to her new baby.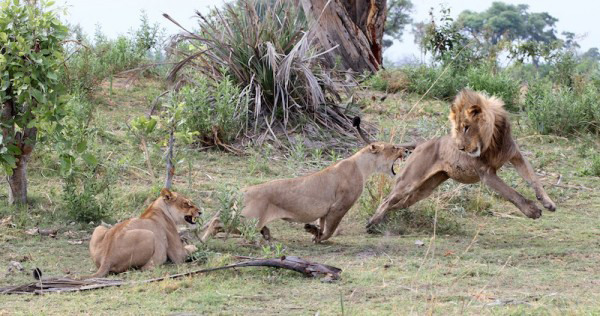 That's when the baboon's father swept in and took his baby back. He was waiting in a tree nearby. (Brilliant).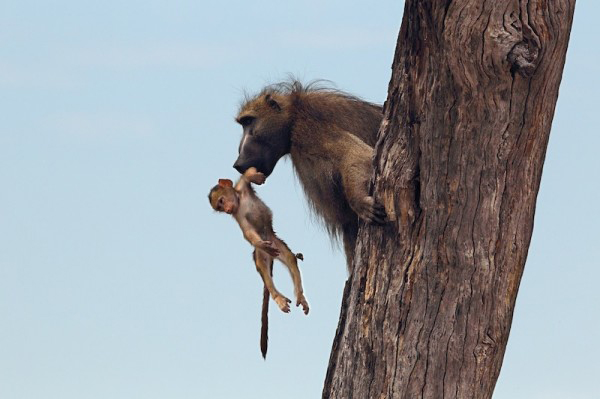 The baboon family was reunited, although missing one member, but the love the lioness showed to young baboon was a true testament to the nurture and unconditional love mothers can have for the young…no matter their species.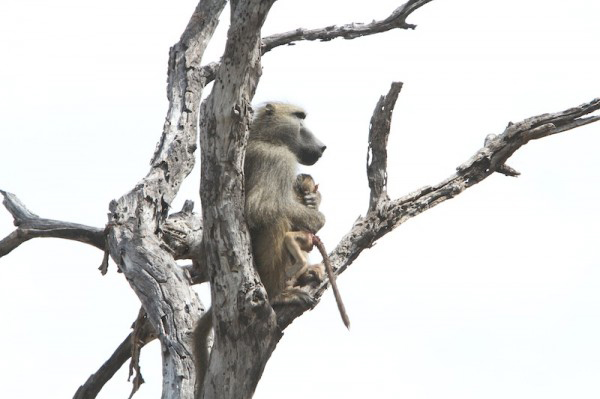 Source: National Geographic
Pictures: Evan Schiller