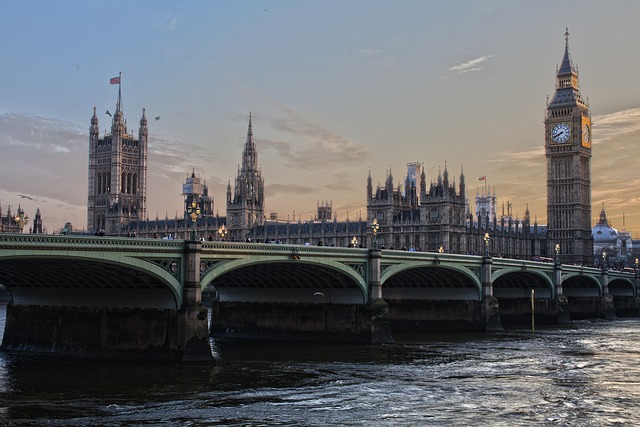 The UK is an amazing vacation destination that offers a vast range of exciting activities. You can check out a famous show in London's West End, experience tasty traditional British fare in a local countryside pub, or visit one of the country's incredible historical sites to learn about the UK's rich and diverse history. If you are looking to plan the best vacation, here are five fun things to do in the UK.
1. Hike the UK's highest peak
If you are planning on visiting Scotland, then make sure you don't pass up the chance to hike the UK's highest peak. Ben Nevis is 1,345 meters above sea level and offers two main routes to the summit – the Mountain Track is suitable for most fitness levels, whereas Carn Mor Dearg Arête is a more challenging route recommended for experienced hikers. Both routes offer stunning natural beauty and spectacular views of the surrounding countryside.
2. Relax in a British pub garden
Relaxing in a pub garden is a great way to spend a sunny afternoon in the UK. Visiting a traditional countryside pub will give you the chance to try some local food and drink and experience the world-famous British pub culture. If you're visiting the area of Chichester, then make sure you pay a visit to The Hole In The Wall. This popular pub serves up home-cooked traditional dishes in a lively, welcoming atmosphere. There's also an impressive selection of local ales and craft beers on offer.
3. Experience traditional afternoon tea
Afternoon tea is a British classic that dates back to 1840. This luxurious meal is traditionally served around 4 pm and includes an assortment of finger sandwiches, a selection of miniature cakes, and delicious, freshly baked scones with jam and clotted cream. This is all served with a pot of traditional English tea or coffee. Experiencing afternoon tea is a must when visiting the UK. Fortunately, there are many places offering quality afternoon tea experiences all across the UK, so you're sure to find one nearby. You can find out more online about the best afternoon teas available in London.
4. Explore London's free attractions
London may have a reputation of being one of the most expensive cities in the world, but there are plenty of free attractions to keep you entertained while visiting the vibrant capital. On a warm day, you can pay a visit to one of London's beautiful parks and enjoy some time outdoors relaxing in the sun. There are also several free museums in London, including the British Museum, the Natural History Museum, and the Imperial War Museum.
5. Party at a world-famous festival
The UK plays host to some of the world's biggest and best festivals. The most notable is Glastonbury that takes place in Somerset every summer. There is a fantastic music line-up, incredible outdoor events, and plenty of fun activities to keep campers entertained during this famous five-day festival. Other popular festivals in the UK include Leed Festival, Download, and Boomtown. With such a wide range of different festivals on offer, there is sure to be something to suit every music taste.