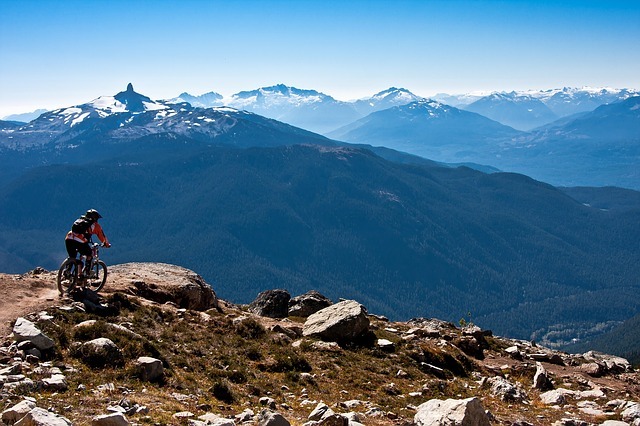 It's easy to pack a bag and hop on your mountain bike to undertake an exciting adventure through the hills of Zion National Park. Bike Zion offers you a great chance to test your mountain biking skills through some tough terrain, and while that is going to be a very entertaining experience, it's important you consider the following tips to help you improve your skills.
1. Keep Your Bike Maintained
It's easy to descend a course and make some big jumps on the hills, but you're not going to enjoy it as much if you don't maintain your bike. Maintaining your bike is important, especially if you're riding through tough terrain, because the last thing you'll want to hear is your bike making strange noises at every corner. If you look after your bike, your bike will look after you, and with a better performing bike, you will also be able to perform to a higher standard.
2. Spin Your Legs Effectively
When you're cycling those cranks it's important you stay in a circle motion rather than pound your feet to the floor in a square-like motion. A circle motion is much more effective and you'll not only get a smoother ride that offers more speed but you'll also get a much more comfortable one.
3. Practise Your Wheelies
Most trails are not 100% flat, so it's important you practise your wheelies to give you more when cycling. More often than not you'll find yourself in a situation when trying out a wheelie is your only option. The only way you can be in control of one is to ensure you practise them beforehand.
4. Better Balance
Cycling is all about balance, especially when it comes to mountain biking, and you're not going to be good at it if you have to keep putting your foot down to help you balance. Improve your balance before starting any trail rides so you can stop and start again without putting your foot down. Putting your foot down will slow you down and you will lose a lot of momentum trying to start again.
5. Ride with Better Riders
If you really want to take your mountain biking skills to the next level it's important you hit the trails alongside riders with better skills than you. You will develop new skills and gain experience from stronger riders, which will essentially make you a better rider.
6. Explore New Trails
Once you've mastered your riding skills and your local trails are starting to get boring, it's time to take your skills to the test where you can compete with some of the better riders. There are thousands of trails around that you can take advantage of, even if it means you have to travel to get there. In fact, mountain biking near Zion is worth a shot!
It certainly takes a lot of energy and fitness to be a good mountain biker, but it takes a lot more than just that if you're looking to be a skilled one. Always explore new routes and ride with better people and you can be sure you will be a stronger rider because of it.
Save