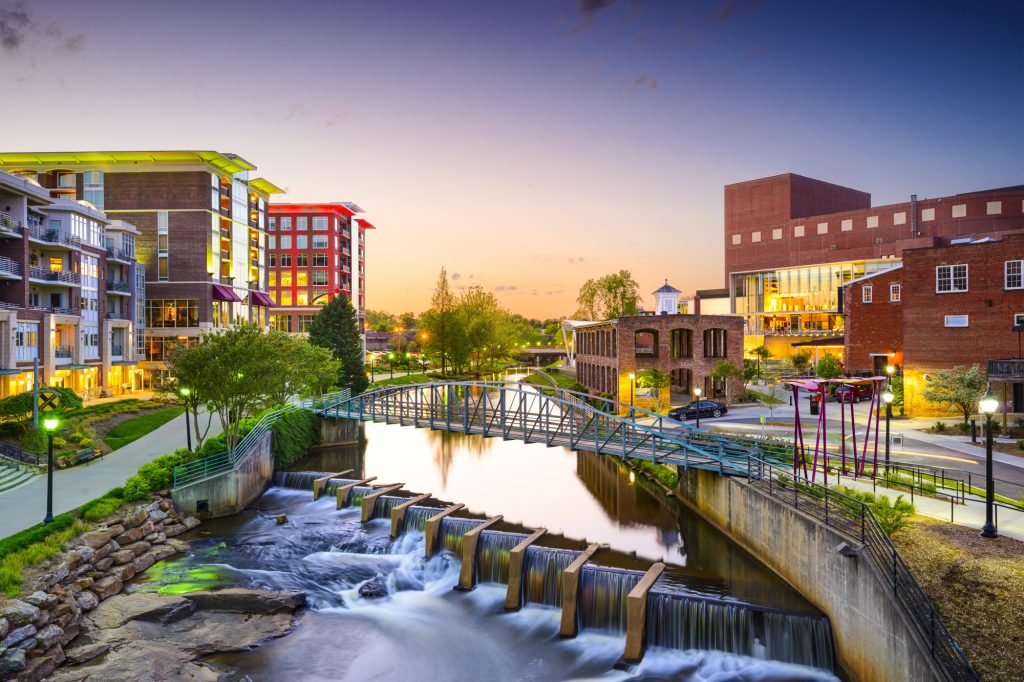 Got Carolina on your mind? Some will argue that living in South Carolina is the only Carolina you need in your life.
And who could disagree? You've got mountains on one side and the ocean on the other. The food is delicious, the people are friendly, and there's plenty of things to see, do, and explore every day.
Of course, no place is perfect. Take a look at some of the top pros and cons of living in South Carolina and judge for yourself:
Pro: Southern Hospitality
In South Carolina, people still use basic manners without a second thought. They'll hold the door open for you, say please and thank you, and even let you cut in line during bumper-to-bumper traffic.
People who are new to the south are usually surprised at how friendly people are here. It's like they go out of their way to be nice to others, and that's reason enough to fall in love with the Palmetto State.
Con: Poor Road Conditions
Ask any South Carolina resident about the roads and they'll tell you that many of them are in need of repair. The DOT says that about 54% of the state's roads are in poor condition, which isn't surprising considering that the state spends the least per state-maintained mile.
This could be changing, however, as a recent gas tax increase is pushing more funds to roadwork.
Pro: Low Property Taxes
Though you may pay more for things like groceries, utilities, and healthcare, you can't do much better than SC property taxes. The effective property tax rate in South Carolina is the fifth-lowest in the country at 0.57%, compared to a national average of 1.211%.
Here's more of what you need to know about South Carolina property taxes.
Con: Deep Fried Everything
If you're on a rigid diet, you might want to steer clear of South Carolina's restaurant scene. It's hard to eat healthy here, as southern cooking is typically synonymous with deep-fried foods and sugar-heavy tea.
However, many folks don't see this as a con, per se. Outsiders are eager to try the unique southern staples that make the state unique.
Fried green tomatoes, fried Oreos, fried chicken, fried seafood, and of course fried apple pies are fan favorites here.
Pro: Close to Beaches
No matter where you are in the state, the ocean is only five hours away, tops. Even starting in the most mountainous areas of the state, you can spend less than half the day driving and end up on the glimmering coast.
Many of SC's beach towns are major tourist destinations chock full of fresh seafood, water sports, wildlife, and family-friendly activities.
Con: Hot, Humid Summers
South Carolina summers can be brutal, and most newcomers simply aren't prepared for the scorching heat.
Temperatures can easily reach triple digits in July and August, and there isn't much of a winter to speak of.
Ready to Start Living in South Carolina?
Dreaming of living in South Carolina? Listen closely and you might just hear the sun and surf calling your name!
Before you make the move, try visiting the state first. Chances are you'll fall in love, and when you do, you'll wonder why you didn't visit sooner.
For more travel inspiration, head back to our Life & Style section.