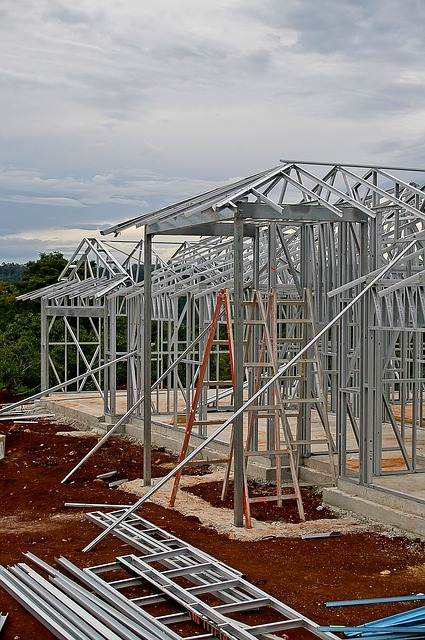 When choosing the materials that you are going to use for a new building construction, should you go for steel or wood? Steel has become the most obvious choice over the last 100 years, however, is it really better than wood structures? Here, we take a look at the advantages of using steel frame buildings over wood.
Single Source Assurance
While it used to be that if you had a problem with your building structure you would be running around in circles trying to have the problem fixed, that is not the case anymore. The big advantage to building with steel-frame metal buildings is that all of the supplies and maintenance will come from one place. This means a lot less hassle for you and if any problems or issues do arise with your steel building then you know the direct source to contact to have this fixed.
Guarantees and Warranties
Steel is one of the most durable metals and for this reason, suppliers are willing to offer very long warranties on their product. Some warranties for steel building kits even have 20 year limited lifetime warranties. Before buying steel, check with your supplier what guarantee and warranty they can offer you.
Easily Expandable
In the not so distant future, you may be considering expanding on your steel frame building and one of the great advantages of using steel is that expanding your building structure is very easy to do! This type of structure is very easy to modify and it does not matter the age of the building, its shape or its size – sometimes calculating the price of metal buildings or their extensions is made possible online on their site. What may seem like huge tasks such as adding additional panels, building new framework and removing end walls are all easy enough tasks to complete. Furthermore, the cost shouldn't be high and construction times are very short.
Tax Breaks
An added perk of using steel frame buildings is that not only is it cheap material to buy, it can also save you lots of money too which you may not already be aware of! If you are using steel in certain countries you could be entitled to a tax break. For example, President Obama changed the energy efficiency tax credits through a stimulus bill. This meant that the tax credit was raised from 10% to 30%!
Why Steel Frame Buildings Have to be the Future
Looking forward, steel frame buildings have to become the first choice as a building material. Global warming and the environment is becoming more prevalent with each passing year and something that we cannot ignore. When it comes to choosing building frame materials, steel is the green option. Prefab steel frame buildings are extremely energy efficient and thermal. What's more, steel is a widely recycled product and so reduces wastage, making it the perfect choice for those who are trying to be a little more conscious about their effect on the environment.
With steel frame buildings continuing to rise in popularity, it is only a matter of time before wooden frame buildings become a thing of the past!