If you think about it, it is very simple to move past your limits. Throughout life, we experience many things which we find to limit our potential, or so we think it does.  Something that is literally created with our own minds tends to drive us away from the goals that we have. There are no limits, you have no limits to what you can do, what you can achieve. Everything has obstacles, no matter what it is, there will be opposition, failures and success; how you approach those things, determines if you see limits or your see opportunity.
Don't Fear Failure.
Failure is not an option, but it is inevitable. If you have not failed at anything you have done, then you have not tried anything new, or taken risks. You have to get out of your comfort zone, then you will see that limits are something that you create, not something that define you. You will fail, that is a part of life, but you have to bounce back, and come back stronger and never look back. Big or small, your limits are nothing but a predetermined set of things to hold you back from unleashing your true potential.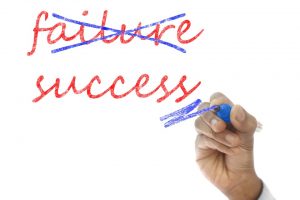 With failure come many different things, including wisdom. If you ask any of the most successful people in this world, no matter their niche, they have failed over and over until they didn't. But still each of these people will tell you how failure never pushed them back; instead helped them grow and move forward. Michael Jordan is a prime example, many of you may not know, but he was cut from the varsity basketball team in high school. With the things he has done with his career on and off of the court, he has a very famous quote: "I've missed more than 9,000 shots in my career. I've lost almost 300 games. 26 times I've been trusted to take the game winning shot and missed. I've failed over and over again in my life, and that is why I succeed" – Michael Jordan
Destroy the Competition.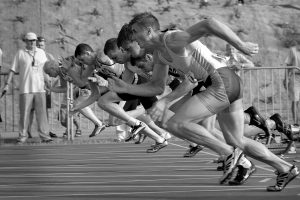 In life, the more successful that you are, the more opposition you will face. At each and every stage of your journey you will find those against you, or wish your failure. No one knows how many times you have failed in order to gain the success you have dreamed of. Even if you achieve your dreams, there will be someone that will try and bring you down. The limits that you face within the people around you are toxic by nature. Few people deserve to be let into the life that you want to live.
Competition and opposition will always be there no matter your venture in your life. They are nothing but setbacks. Understanding that nothing can stop you, and that opposition and competition will always exist; will assist you in being able to continue to push toward your dream. The people around you truly will make or break you, but you have to move past that, and beyond anything that you think people expect. Failure is not an option; the competition is going to be fierce. With determination and pure will power, you will be able to be the best, be a master of your craft, and then slowly the opposition will disappear.
Live with No Limits
Limits are nothing; there are no limits to life and to you. Everything comes from within; you have to want to make a change from within in order to find the limitless potential that you possess. Opportunity is there, it always has been, and it is waiting for you to come and tear that door down, and pursue opportunity like your life depends on it, because it does. You have to find opportunity in all of the challenges that you face, they aren't challenges; they are opportunities to better yourself. Where you let life take you; depends on how you let the opportunities drive your next step.
Living the life that you want has to come with moving past your limits. No matter what, your mind will always attempt to work against you, since limits like fears are self inhibited, you have the ability to destroy them. When you wake up in the morning, you have to know that you are living with no regrets. The key here is to feel good about your life. It is very much an internal fight that most people encounter, but life is amazing, and your life is precious. The opportunity to live life to the fullest comes when you set down your boundaries and experience life.
Continuing the Journey.
With anything that life has to offer, the biggest thing is to keep moving. There is always a new experience, opportunity, people to meet, places to visit; so keeping your eyes on the prize is half of the battle. The journey is only as good as the destination, where the journey is where the learning experiences happen. Your destination in life should be something you have always dreamed of. It is never too late to take the first step and go after your dreams. The world is an amazing place, and you like all of us are in this together.
Your limits do not define who you are as a person, meaning you are you, not what you have made yourself out to be. Limitations are nothing but a tool in your minds toolbox to keep you from your true potential, you have to keep going, keep pushing and then slowly your destination will be in reach. The ups and the downs will happen, and they happen often, but keep moving. Keep your head held high, and your determination will guide you through the obstacles to the endgame.
The journey is waiting for you to take that first step. That first step is the hardest, yet most important to take. No matter what, keep moving, stay strong, and always keep in mind where you want to be, and go get it. Your life depends on it.
Like what you've read? Visit the Author's Page Here!