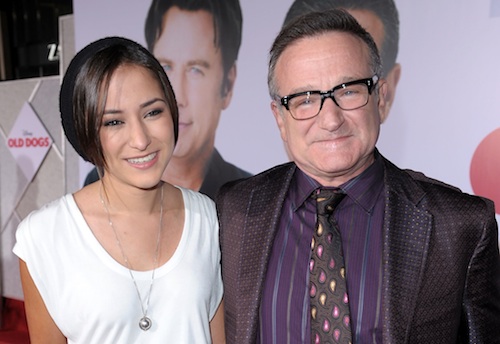 Robin Williams was announced dead on Monday, August 11, 2014. At the age of 63, Williams was found unconscious in his California home from what is currently suspected to be a suicide by asphyxiation. While the world continues to reflect on the greatness that was Williams, there's one tribute that has stood out from the bunch. Williams' 25-year-old daughter, Zelda Williams, posted an emotional message to Robin that will literally leave you feeling empty and whole all in one unreal moment.
"You — You alone will have the stars as no one else has them," the quote from Antoine de Saint-Exupéry's The Little Prince begins. "In one of the stars I shall be living. In one of them I shall be laughing." At the end of the quote, Zelda included some words of her own: "I love you. I miss you. I'll try to keep looking up."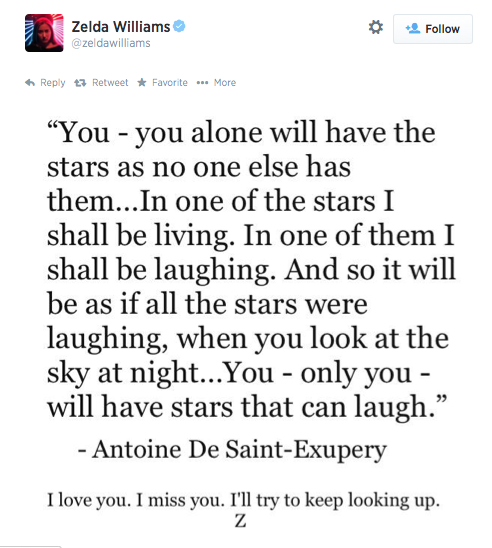 This is made all the more tragic by the fact that Williams' final Instagram post was a tribute to his daughter, in celebration of her 25th birthday. "Quarter of a century old today but always my baby girl." Zelda Rae is his second child and only daughter, between sons Zachary Pym and Cody Alan.