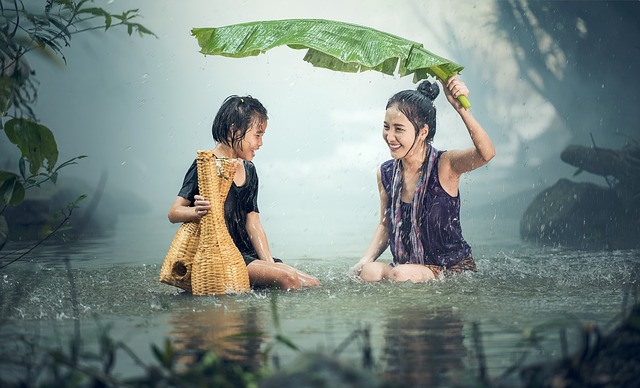 Showing someone you care about them doesn't have to cost you money. There are ways to demonstrate your appreciation for another person without breaking your bank. Think about the person you want to connect with and what they like to do for fun. Consider your particular relationship with them and what that means to you.
Don't feel pressured to spend a lot of money letting someone know you care about them. Step back and make it more of a sentimental journey. Reminisce about your memories and think about how great it is to share and create experiences together. See how to show someone you care frugally.
Make them A Gift
Frugally show someone you care by making them a gift. One idea is to use an online collage maker to build a project from a personal collection of photos that tell a story. Adobe Spark's simple design interface makes it the perfect free option for creating a gift they'll love. It's a thoughtful way to show another person what they mean to you. It's a gift they'll have forever and be able to take with them wherever they go. Arrange your photos the way you prefer and be proud of your hard work. It's a sentimental gift that truly shows you care.
Call them on the Phone
Connecting with someone else doesn't always have to be complicated. It's as simple as picking up the phone and having a conversation. These days it's easy to hop on social media or text, but talking on the phone is so much more special. You're able to truly connect and share how you're doing with each other. Pick a day and time that works for both of you and put it in your calendars so you don't forget.
Spend Time with them
Grab a cup of coffee together or go for a walk. Spending time together is a great way to show someone you care about them. Catch up on life and share ideas and advice with each other. There are many activities to participate in together that cost little to no money. There's no substitute for quality time with a person you enjoy being with. Laugh together and notice how good it feels to relax and hang out with someone who you enjoy being around.
Cook them A Meal
Surprise the person you care about with a home cooked meal. Make their favorite dish or come up with a new recipe that you've wanted to try. Take it to their house and see if they have time for a conversation while you're there. They'll appreciate the gesture of the meal, and it'll bring you two closer together. Ask if next time you two can cook together and have a meal. Cooking is an excellent activity for challenging yourself and unwinding.
Conclusion
Wanting to show someone you care doesn't have to cost you a lot of money. Be creative and smart about your delivery, and it's likely they'll be touched. These are ways for how to frugally show someone you care.