Getting ready for your end of summer getaway and don't know what to pack? No matter which vacation spot you're headed to, skip the stress of planning your outfits and pack these 4 essential ensembles.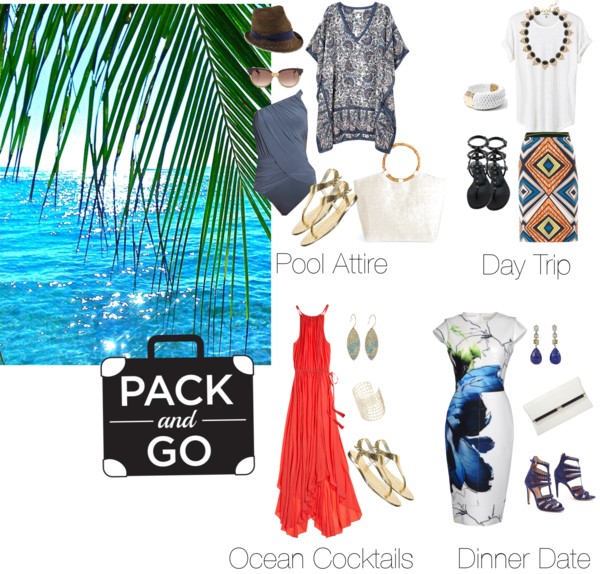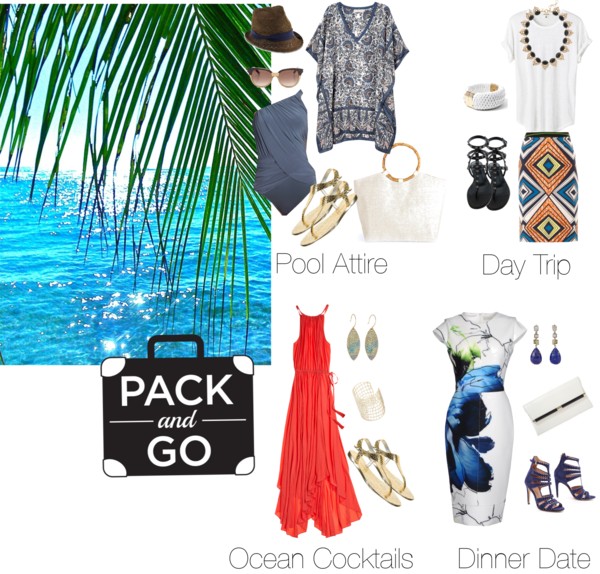 1. Looking fabulous, even while casual is a must for any vacation.
Imagine sipping cocktails oceanside wearing a beautiful, long maxi dress with chic sandals and gold jewelry. This look is simple and comfortable while romantic and perfect for a summer evening.
2. Feel like a celebrity lounging by the pool?
Dress up your pool attire with a printed silky cover-up, then accessorize with a cool fedora and tote.
3. Taking a day trip into town to shop at all the local stores?
Dress up your t-shirt with a necklace, printed skirt and strappy flats.
4. Finally, be sure to include a great date night dress and heels for your last night out.
Go soak up that sun and enjoy, because fall is around the corner.
Shop these looks. Just click on an item below to get it for yourself: