David McClain has been a victim of Lou Gehrig's Disease (ALS) for 12 years. McClain cannot talk, but took the Ice Bucket Challenge in the most incredible way. The disease has paralyzed McClain from the shoulders down, and taken away his ability to speak, however, he still explains the disease and nominates the next set of ice bucketrs through the speech synthesizer he uses to communicate.
He asked all his Facebook friends to not only "take the ice bucket plunge but I also challenge you to make a donation of what you can to the ALS association."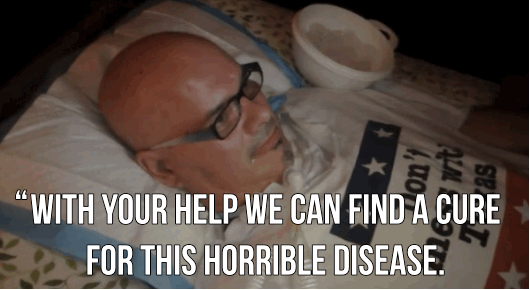 With the help of Texas-shaped ice, McClain took the plunge. Donate to his personal fund to help him start moving again here.