Our planet is filled with breathtaking colors formed both by Mother Nature and humans. These places will definitely brighten your bucket list and open your eyes to a whole new world you may not have seen if it weren't for the magic of photography and the ability to see the universe. Here are some of Earth's most incredible wonders. Enjoy!
Pebble Shore: Glacier National Park, Montana, U.S.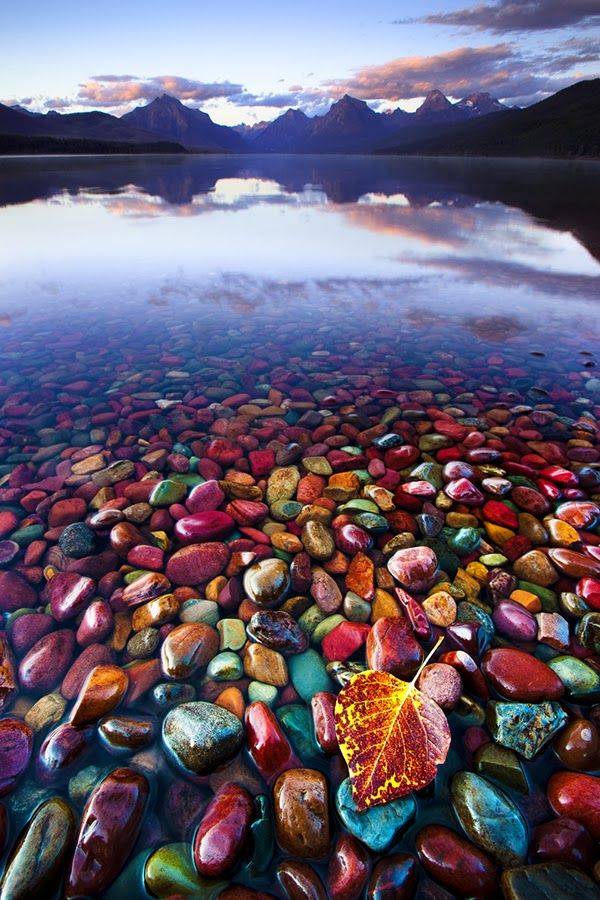 Credit: Polopixel
Glass Beach, Fort Bragg, California, U.S.
Glass Beach was once used by the residents of Fort Bragg as a place to dump waste. Nature has since corrected that 20th century mistake by forming the shards of glass from what was garbage into this incredible tourist attraction. File this as one of the only times throwing something into the ocean has made something beautiful.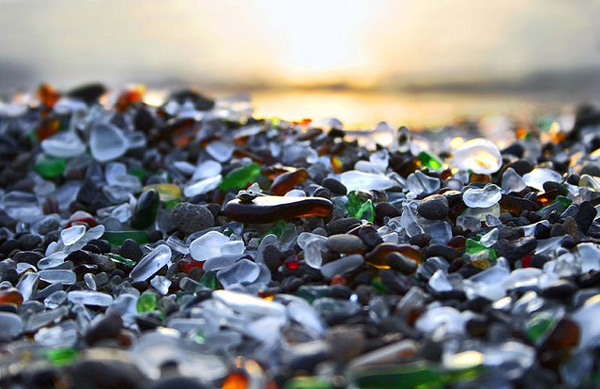 Credit: This Is Colossal
Skagit Valley Tulip Festival, Mount Vernon, Washington, U.S.
"Held from April 1-30 of every year, hundreds of thousands of people come to enjoy the celebration of spring as millions of tulips burst into bloom."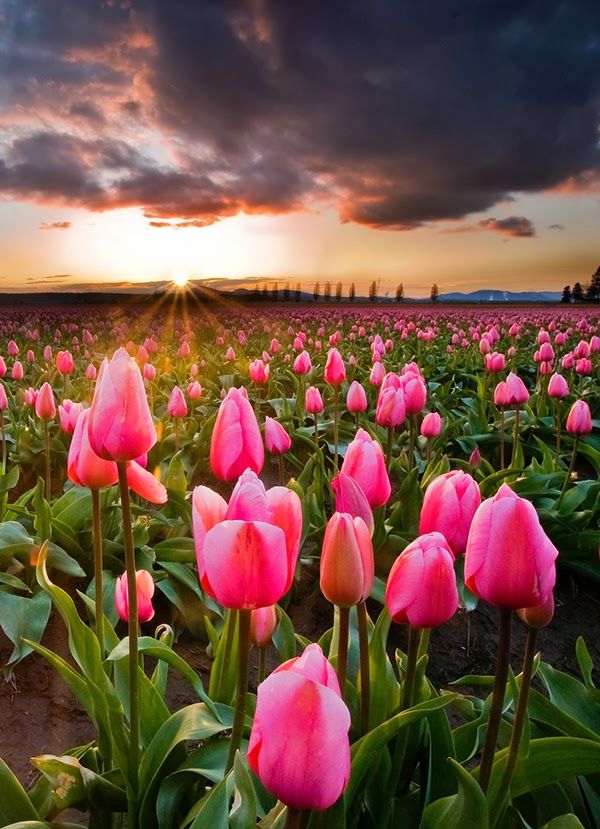 Credit: Polopixel
Kimsooja's Room of Rainbows in Crystal Palace, Buen Retiro Park, Madrid, Spain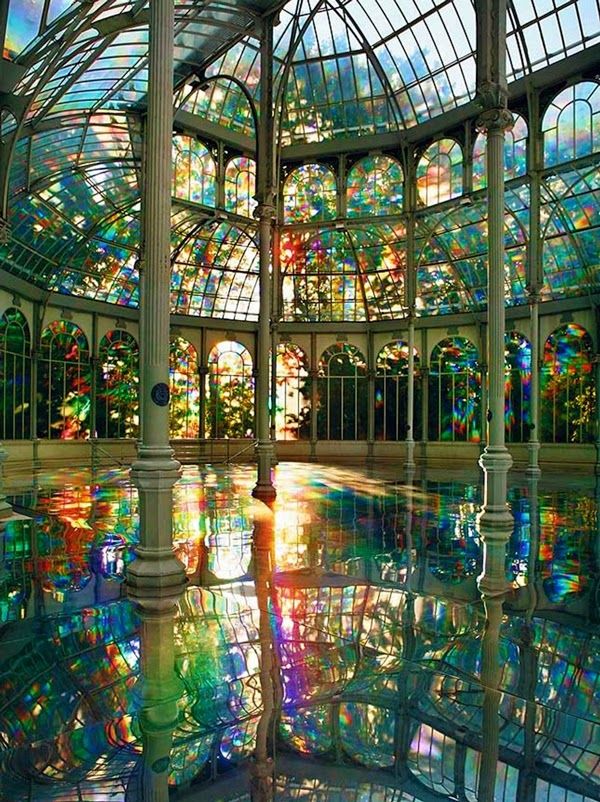 Credit: We The Urban
Montreal Botanical Garden, Quebec, Canada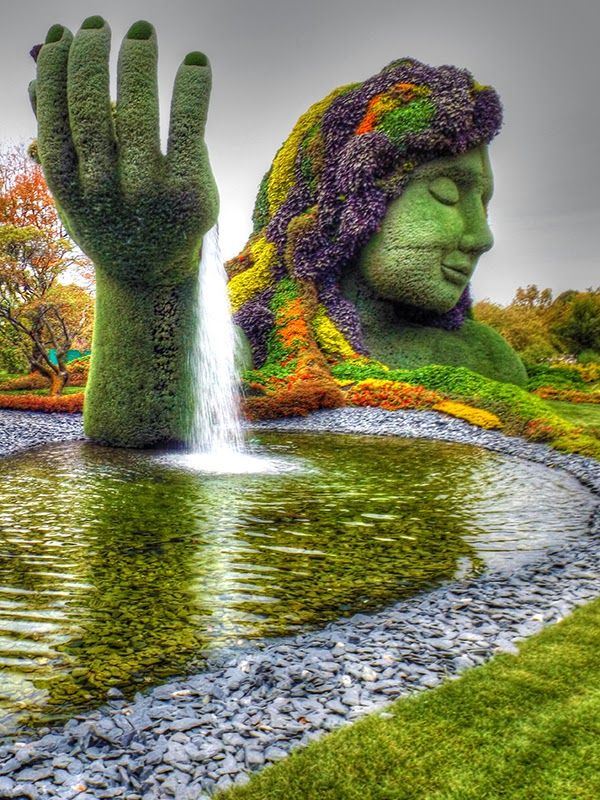 Credit:
Polopixel
The River of Five Colors, Caño Cristales, Colombia
The River of Five Colors also known as The Liquid Rainbow possesses these beautiful hues because of the presence of algae. In the summer, the sun dries a plant called "Macarenia Clavijero", which causes the predominate red. Other colors like yellow, black, turquoise and green are obtained from algae of different colors. Amazing!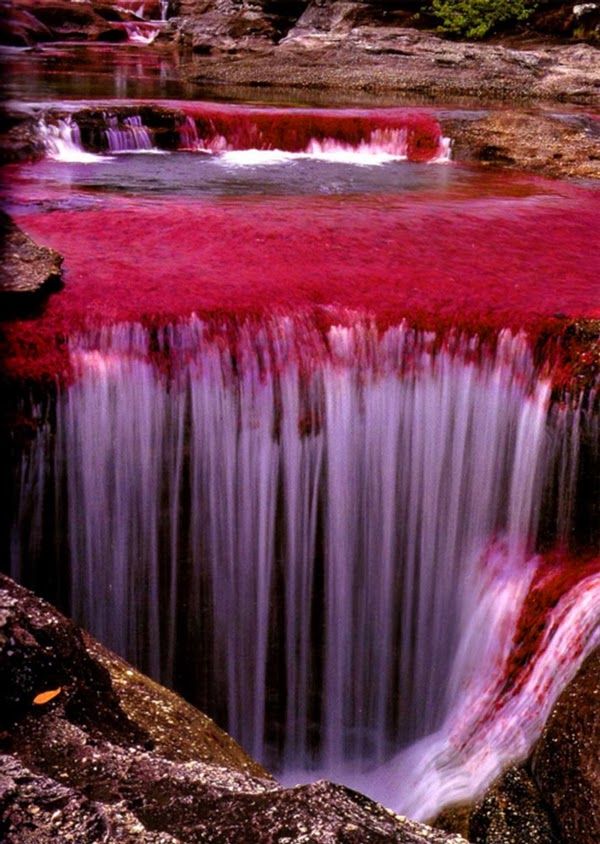 Credit: Polopixel
Lake Baikal, Siberia Russia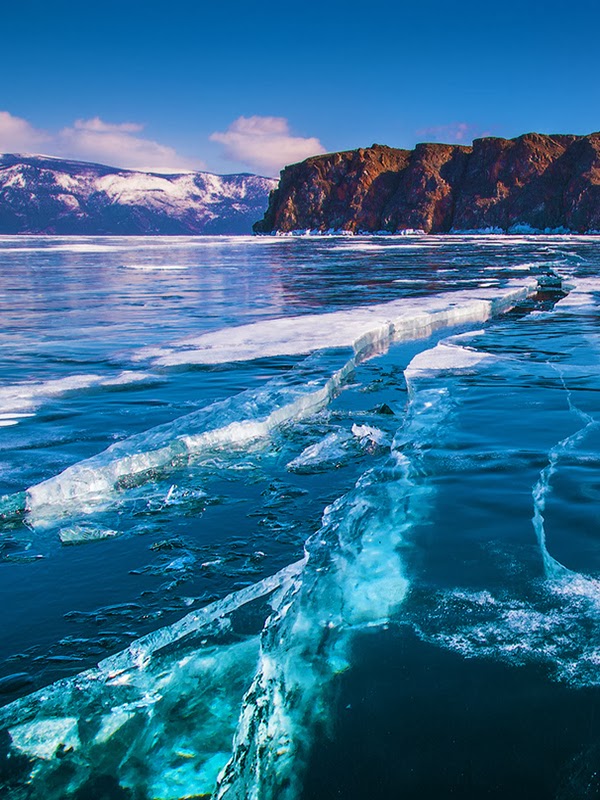 Credit:
Polopixel
White Cliffs of Milos Island, Greece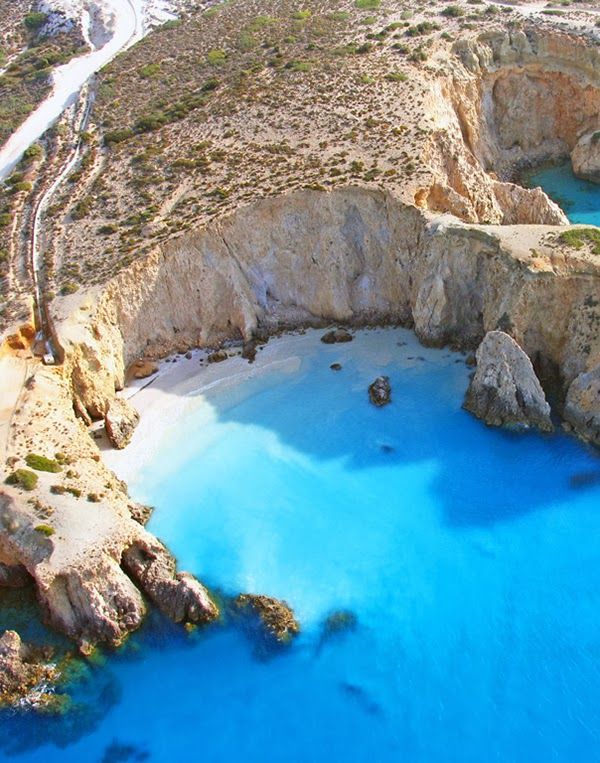 Credit: Polopixel
Peninsula Villa Lounge, Laucala Island Resort, Taveuni, Fiji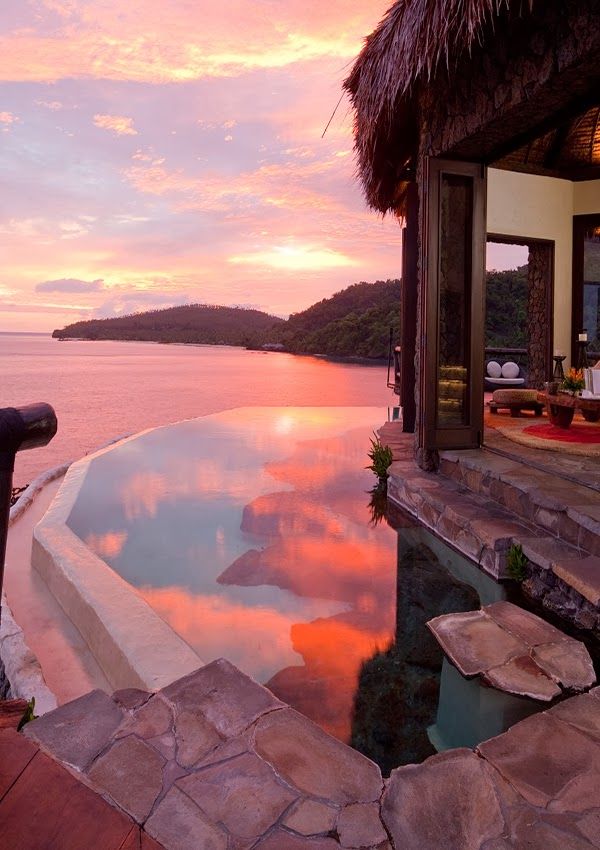 Credit: Polopixel
Giant's Causeway, Antrim, Northern Ireland
These incredible formation is an area of about 40,000 interlocking basalt columns. It's the result of an ancient volcanic eruption!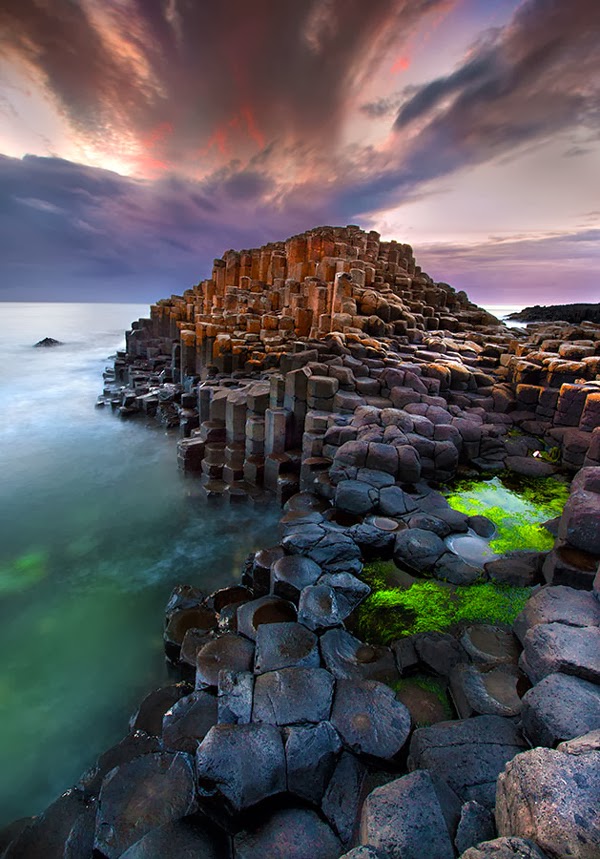 Credit: Polopixel
Sky Lantern Festival, Taiwan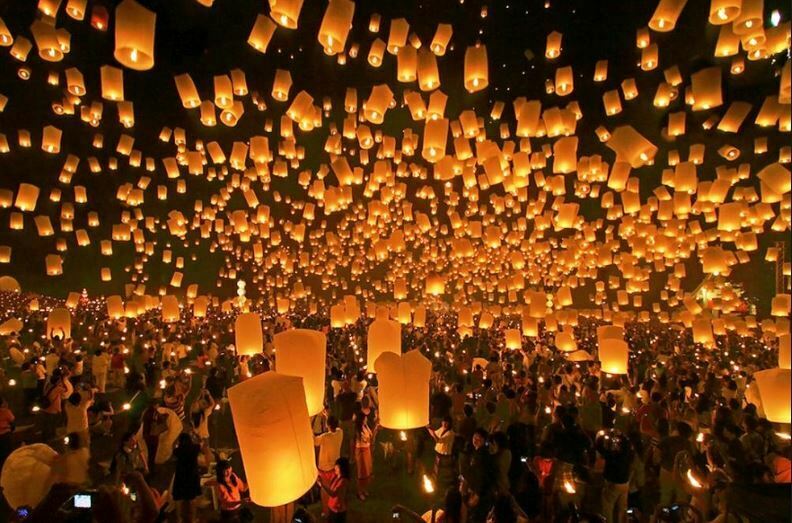 Credit: Canuck Abroad
Bioluminescent Bay, Fajardo, Puerto Rico
"The water luminescence is triggered by dinoflagellates, oceanic plankton which is able to generate an emerald green and ultramarine illumination when water is physically disturbed." –BioBay Puerto Rico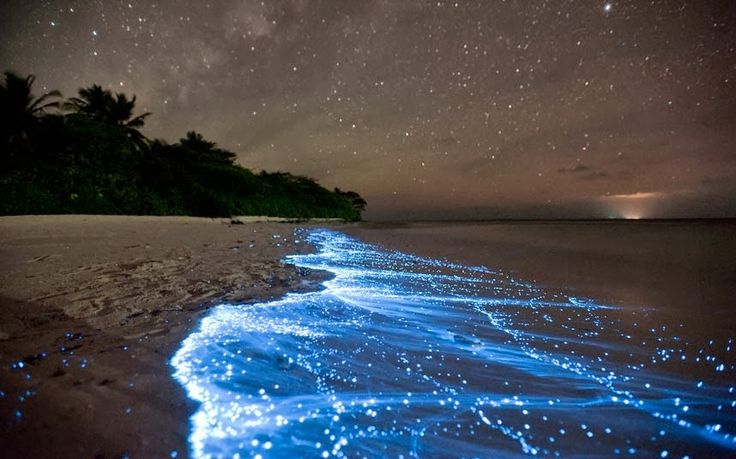 Credit: Google Images
Share these incredible destinations with your friends. I think it's time for you all to plan a trip! Use the buttons below to let them know 🙂